Two New Zealand teachers who recently returned from a week teaching at a fellow Lasallian school in Port Moresby say it was a life-changing experience with long term benefits for both countries.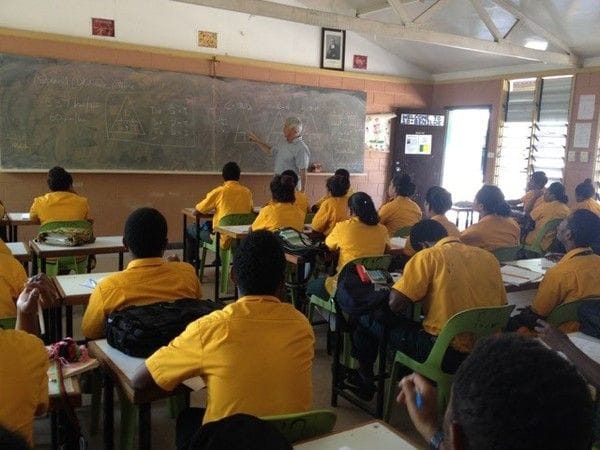 The professional development program is a key element of the District's new Twinning program, aimed at forging closer professional ties between teachers in Papua New Guinean schools with fellow Lasallian schools in Australia and New Zealand.
Computer Science and Mathematics Teacher at Francis Douglas Memorial College, Mr Peter Smith and Health and Physical Education Teacher at De La Salle College Mangere, Mr Joseph Keane travelled to La Salle Technical College in Hohola earlier this month.
They received a particularly warm welcome from teachers and students at the coeducational school in Port Moresby where they were not only able to lead daily classes in their subject areas, but also offer professional development sessions for fellow Lasallian teachers in Papua New Guinea.
"Before we left New Zealand, we asked the teachers in Hohola what sort of support we could offer them during our stay", explained Mr Smith.
"And they were in desperate need of sets of textbooks and stationery in classes of up to 45 students, so we were eager to take over as many teaching resources as we could".
Mr Smith was able to take with him 46 kilograms of classroom resources which many students in New Zealand would take for granted, including calculators, pens, chalk and rulers.
"The students were so appreciative, very polite and eager to learn in an environment where they lack the technology common in our classrooms, including laptops or even a decent internet connection", he added.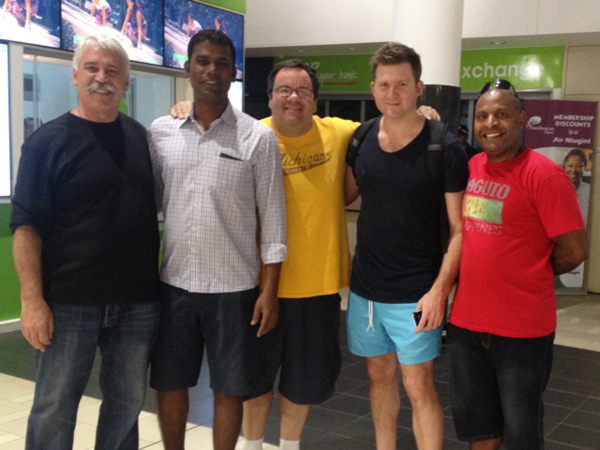 Mr Keane spent a week taking physical education and personal health and wellbeing classes in Hohola and said he came away inspired by the students and the teachers alike.
"At a whole school assembly, I presented the school with 30 rugby balls with the De La Salle Mangere crest on them and the students were all very appreciative of everything we did for them", he said.
Both the teachers say they felt very much at home in a fellow Lasallian school and they particularly enjoyed leading a professional development program for teachers from La Salle Technical College and the fellow Lasallian schools in Port Moresby-Jubilee Catholic Secondary School and De La Salle Secondary School at Bomana.
"We focused our professional development on classroom management and how to go about forging better relationships between teachers and students", Mr Smith explained.
"In classrooms that are still more focused on a 'chalk and talk' approach because of limited resources, we helped encourage the teachers to become more mobile to help them interact more with their students and move towards a more student centered approach to learning".
The Principal of La Salle Technical College in Hohola, Br Antony Swamy said his staff and students benefited enormously from the work of the two New Zealand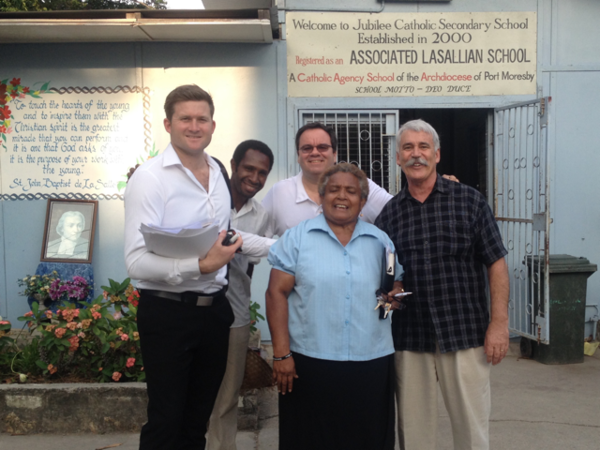 teachers.
"It was a wonderful teaching and learning experience for teachers and students from the three schools and I am sure this is just the start of a very rewarding program for everyone involved", he said.
Br Antony expressed his gratitude to Lasallian Mission Council board members, Br Sir Patrick Lynch and Mr Kane Raukura for coordinating the exchange program.
Mr Raukura said the new program would help forge closer long term ties between teachers in Papua New Guinea and New Zealand, allowing for ongoing pedagogical support and teaching resources.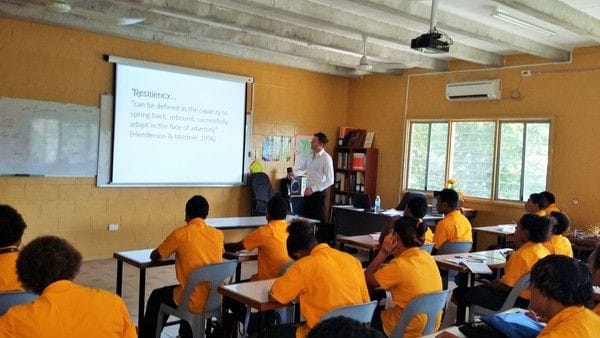 Peter Smith and Joseph Keane said they were grateful to the De La Salle Brothers' community in Hohola who offered them accommodation and hospitality during their stay in Port Moresby.
Both teachers are eager to return to PNG and are also encouraging their colleagues across New Zealand and Australia to follow their lead and spend some time teaching in Papua New Guinea.
"It really deepens your capacity to teach across different cultural settings and it has no doubt helped to forge a longer term bond between our schools as well as ongoing pedagogical benefits for our fellow teachers in PNG", Mr Keane added.