Dear La Salle College community members,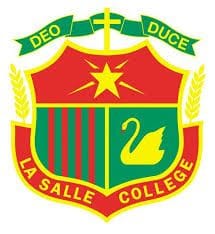 On behalf of the Acting Executive Director of Catholic Education, Dr Debra Sayce, I would like to announce that Ms Giovanna Fiume has been appointed as Principal at La Salle College, Middle Swan.
Giovanna comes to our school community from her current position as Vice Principal at Kolbe Catholic College, Rockingham, a role she has fulfilled for the past four years. Previously Giovanna held the position of Deputy Principal (Year 10 12) at Kolbe Catholic College.
Prior to this, from 2001 until 2008, Giovanna was Dean of Students at Sacred Heart College, Sorrento.
Giovanna will be taking up this position on 1 January 2019.
We congratulate Giovanna on her appointment and the College Board looks forward to supporting Giovanna in her leadership of our wonderful school community.
Yours sincerely,
MR JOE MARINO Board Chairperson
25 June 2018