John Paul College Rotorua students have been enthusiastically supporting a number of projects aimed at providing support and compassion for newly-arrived refugees in New Zealand.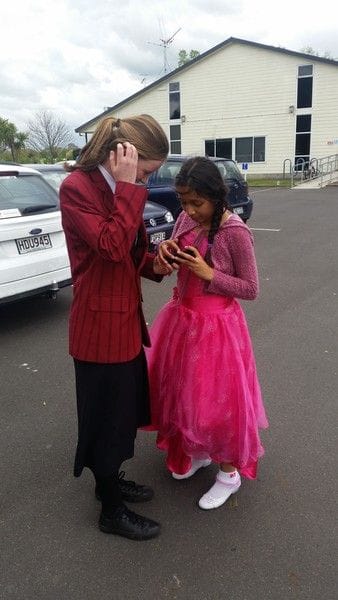 It comes as the Catholic Bishops of New Zealand have called for a greater focus this year on meetings the needs of migrants in keeping with Pope Francis' calls for mercy and compassion towards asylum seekers in a troubled world.
A group of Year 13 students from John Paul College Rotorua have visited the Mangere Refugee Centre in Auckland where they had the opportunity to spend two days meeting refugees who had fled recent conflicts and socialising with them over different sporting activities.
The group was led by Campus Minister Mrs Bernadette Fredricksen and Head of Geography at John Paul College, Mr Matt Satherley.
"We worked with the staff and engaged with the refugees as they went about their normal daily routine at the centre", Mr Satherley explained.
"Some students were able to help out with childcare and became very attached to the young infants over the course of the visit".
"Others interviewed families who recounted their story about their journey to New Zealand and then we were able to integrate this information into our classroom lessons, through GIS mapping technology", he added.
After a game of soccer towards the end of the visit, the John Paul College students presented each school-aged refugee with a small gift of a school bag and a drink bottle as a small gesture of appreciation.
"The gifts were received with such genuine thanks, wide-eyed joy, a smile and a wave at the end", explained Mr Satherley.
The Rotorua school also took an active part in a national Caritas campaign in September, donating toiletry packs for newly arrived refugees who had settled into the local region.
"The connection with the refugee issue was again personalised and the students soon appreciated how small actions like this collectively do make a real differences in others' lives", Mr Satherley added.