The General Councillor for the Lasallian Region of North America (RELAN), Br Timothy Coldwell has received a warm welcome during a visit to Lasallian schools in New Zealand.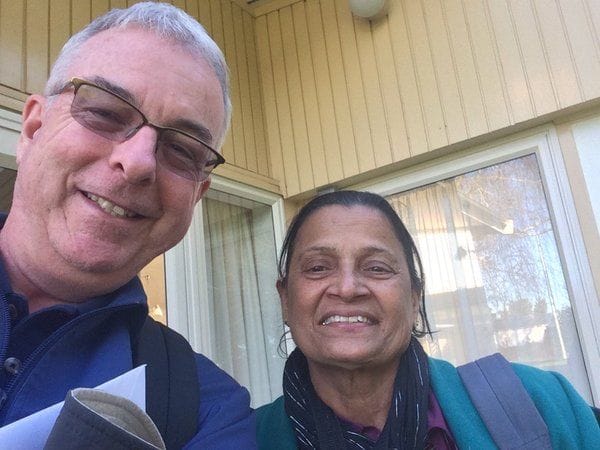 Br Timothy took up his current role in 2014 after serving as Visitor of the District of New Orleans-Santa Fe for seven years.
Prior to that, Br Timothy worked across four Lasallian schools in Arizona and Louisiana after taking his final vows in 1986.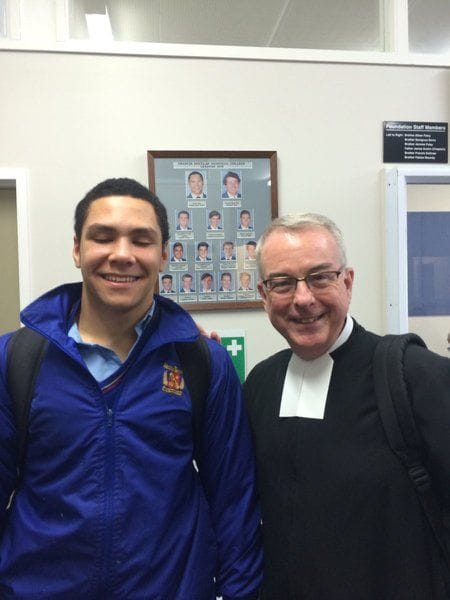 The Denver-born De La Salle Brother arrived in Auckland on 1 August and met with staff at De La Salle College, Mangere East, including Religious Education teacher, Ms Blossom Fernandez.
He also had a chance to meet fellow Brothers in the Mangere East community, including the long-serving Chief Executive Officer of the Catholic Education Office, Br Sir Patrick Lynch.
At John Paul College in Rotorua, Br Timothy met with staff and students including two graduates of the Buttimer Lasallian formation program in the United States- Principal Mr Patrick Walsh and Year 7 Dean, Ms Marie Hepi.
During his visit to Rotorua, there was also time set aside to visit a schoolhouse dedicated to the work of St Mary of the Cross MacKillop who visited the region in 1902.
At Francis Douglas Memorial College in New Plymouth, Br Timothy met with senior staff and students including Buttimer graduate and Deputy Principal, Mr Tim Stuck and Dean of Boarding, Mr Heta Smith.
He also met the college's Head Boy, Polaiu'amea Kirifi who was recently declared runner-up in a national public speaking competition for New Zealand schools, the Race Unity Speech Awards, aimed at promoting racial harmony.
The New Zealand Lasallians have welcomed a number of prominent De La Salle Brothers from the United States for visits over recent years, with Auxiliary Visitor Br Charles Kitson a keynote speaker at last year's Annual Gathering in Hamilton.
Sadly, Br Charles passed away in April this year.