Br Santhi Sebamalai has seen first hand how his home country of Sri Lanka has been recovering from a crippling decades-long civil war which only ended seven years ago.
"Our community house was bombed and I saw a number of my relatives taken away and shot dead during the war", Br Santhi explains as he reflects back on his time as Principal of St Ann's School in the northern city of Mannar.
Br Santhi is currently spending a few months in Sydney, gaining some practical advice from the Sisters of Mercy who have been running internationally respected programs for refugees traumatised by war and persecution.
"We still see so many youngsters who have had to have their legs amputated as a result of the war", Br Santhi explains.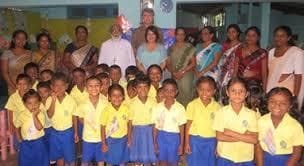 "And we've also had to educate many child soldiers in Sri Lanka and try to turn their lives around and give them hope for the future".
"In the months after the war ended, many of them were so traumatised, they simply didn't want to study and threw the books back at us and declared that they just wanted to return to the battlefield".
"But we persevered and some of these child soldiers are now living transformed lives and are embarking on further study and careers".
Br Santhi will return to Mannar in August, leading a school with a surging enrolment of 1500 students spread across its primary and secondary campuses.
Since the civil war ended, Br Santhi says there has been a miraculous renewal in Lasallian education in Sri Lanka.
"We've opened four more schools in the north of the country and two new Brothers communities because there has been a surge in vocations", Br Santhi explains.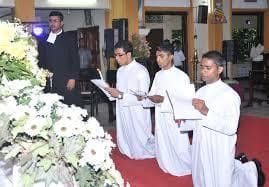 "We currently have ten postulants and five novices which is a promising sign for the future", he adds.
It is a world away from the decades of hardship experienced by the De La Salle Brothers during the civil war when they had to regularly register at police stations and endure tough interrogation by government-backed soldiers who mistook them as rebels supporting the Tamil Tigers.
"Our communities were also cut off and isolated with very poor living conditions" Br Santhi explains.
"In the Brothers communities, we found ourselves praying at times surrounded by poisonous snakes but we never lost sight of our faith".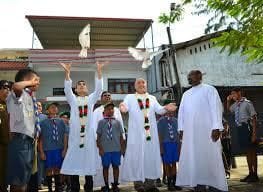 "We are also very grateful for the financial and moral support we received from fellow Lasallians here in Australia through the Lasallian Foundation which has helped us to rebuild our schools and communities after the war".