Our District is deeply saddened, following the sudden death on 11 March of the Auxiliary Visitor for the District of Eastern North America, Br Charles Kitson.
Br Charles died peacefully in his sleep at the age of 67.
He was attending the Regional Conference of Christian Brothers in Napa, California.
Br Charles was highly respected across the Lasallian family and delivered a keynote address at the Annual Lasallian Gathering in New Zealand last September.
New Zealand Lasallians hold fond memories of his visit and a memorable address he delivered on Lasallian spirituality.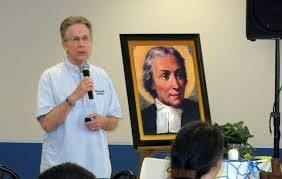 Br Charles' dedication to the Institute stretched back to 1966 when he entered the Brothers' novitiate at Barrytown in the state of New York.
He earned his Bachelor's degree at the Catholic University of America in Spanish literature and went on to pursue two Masters degrees in communications and counselling.
Br Charles started his teaching career at St Raphael's in Pawtucket, Rhode Island where he taught religion, reading, mass communication and Spanish.
He also made a strong contribution to San Miguel schools across the United States where he made a lasting impact on many disadvantaged young people.
He was pulled out of the classroom to become the Vocations Director for the District, teaching Lasallian spirituality to young novices.
Br Charles later moved on to become Director of Campus Ministry at La Salle Academy in Providence, Rhode Island and established a small community of Brothers there.
In 1990, he travelled to Guatemala to help run a middle school, before returning to Rhode Island four years later to work as a social worker at Tides Family Services, a Lasallian agency for high-risk children.
But Br Charles considered his greatest challenge was serving in the role of Coordinating Secretary for the Lasallian Family and Association from 2008-2013.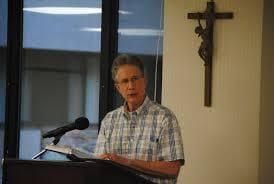 In this role, he travelled around the world, working in the area of formation of lay partners.
Since 2014, he has served as Auxiliary Visitor for the District of Eastern North America and he has made an outstanding contribution to the teaching of Lasallian spirituality through courses at the Buttimer Institute of Lasallian Studies.
Br Charles was certainly an inspiration to fellow Brothers and Lasallian partners and he will be sadly missed.
You can read Superior General Br Robert Schieler's message on the death of Br Charles Kitson here
A Mass of Christian Burial for Br Charles will take place this Saturday at the Christian Brothers Academy at Lincroft in New Jersey.
May he Rest in Peace.