Junior secondary mathematics students at St Michael's College in Adelaide have benefited from the support of alumni mentors through a popular international program aimed at encouraging more schoolgirls to pursue careers in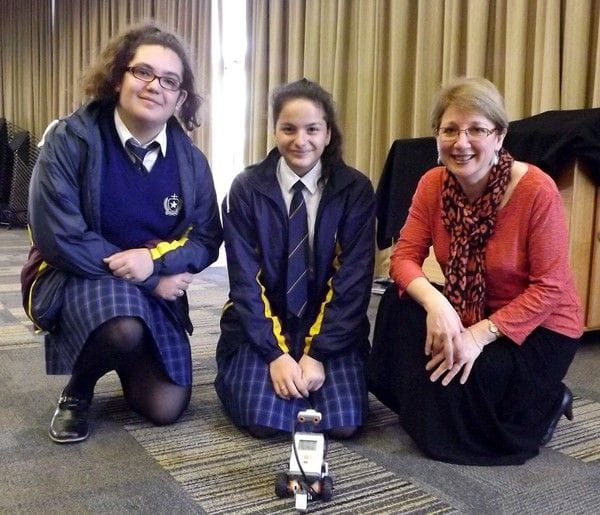 science, technology and mathematics.
Robogals is a program led by tertiary students around the world in fields such as engineering and information technology who act as role models to the students through school-based workshops held in a fun and supportive atmosphere.
In Australia alone, women currently make up only 14 percent of the engineering workforce and the Robogals program is a step towards addressing that poor representation in the longer term through nurturing a love of science and technology at the school level.
St Michael's College alumni and Robogals mentors Chelsea and Laura Fortuna and Adam Swan recently returned to their old school to run a fun workshop with Ms Carmen Swan's Year 8 Maths class on robotics.
All three of the alumni are undertaking engineering studies at the University of Adelaide which is one of a number of Australian universities participating in the Robogals program.
The Head of Department in Information Technology at St Michael's College, Mrs Maria Cardillo said it was an excellent initiative which has helped to nurture a greater interest in science and technology amongst female students.
"Although we are a co-educational school, we still find only around one fifth of our senior female students are undertaking STEM (Science Technology Engineering and Mathematics) courses", Mrs Cardillo explained.
"But we are hoping to shift that through programs like Robogals because the alumni are easily stepping into that role of mentor and are helping to nurture a passion for STEM in our junior students which will hopefully then continue well into their senior years as well".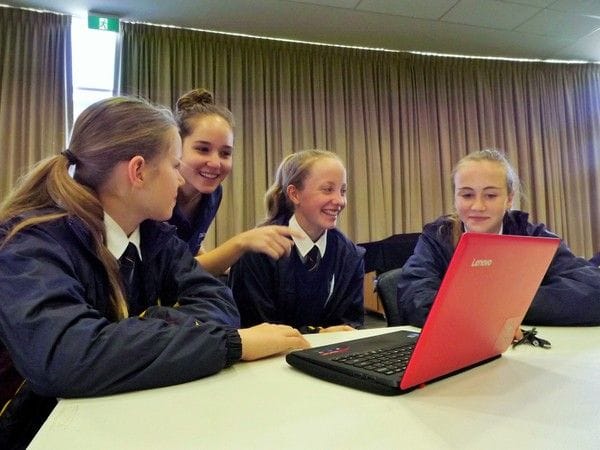 The Robogals program is also available through a number of other universities across Australia and New Zealand including the University of Melbourne, The University of NSW, Monash University, the University of Queensland and the University of Auckland.
The workshops are all delivered free of charge and are available for both primary and secondary students.
"It really helps to breakdown some outdated stereotypes that promoted the idea that STEM were boys' subjects", Mrs Cardillo added.
"And the involvement of the university students is a pivotal part of its success".