On Friday, February 9, the St James College community gathered in the Brother Joseph Gabel Hall to celebrate the Investiture of the 2018 College Leaders, House Captains and Year 8 and Year 9 Student Representative Councillors.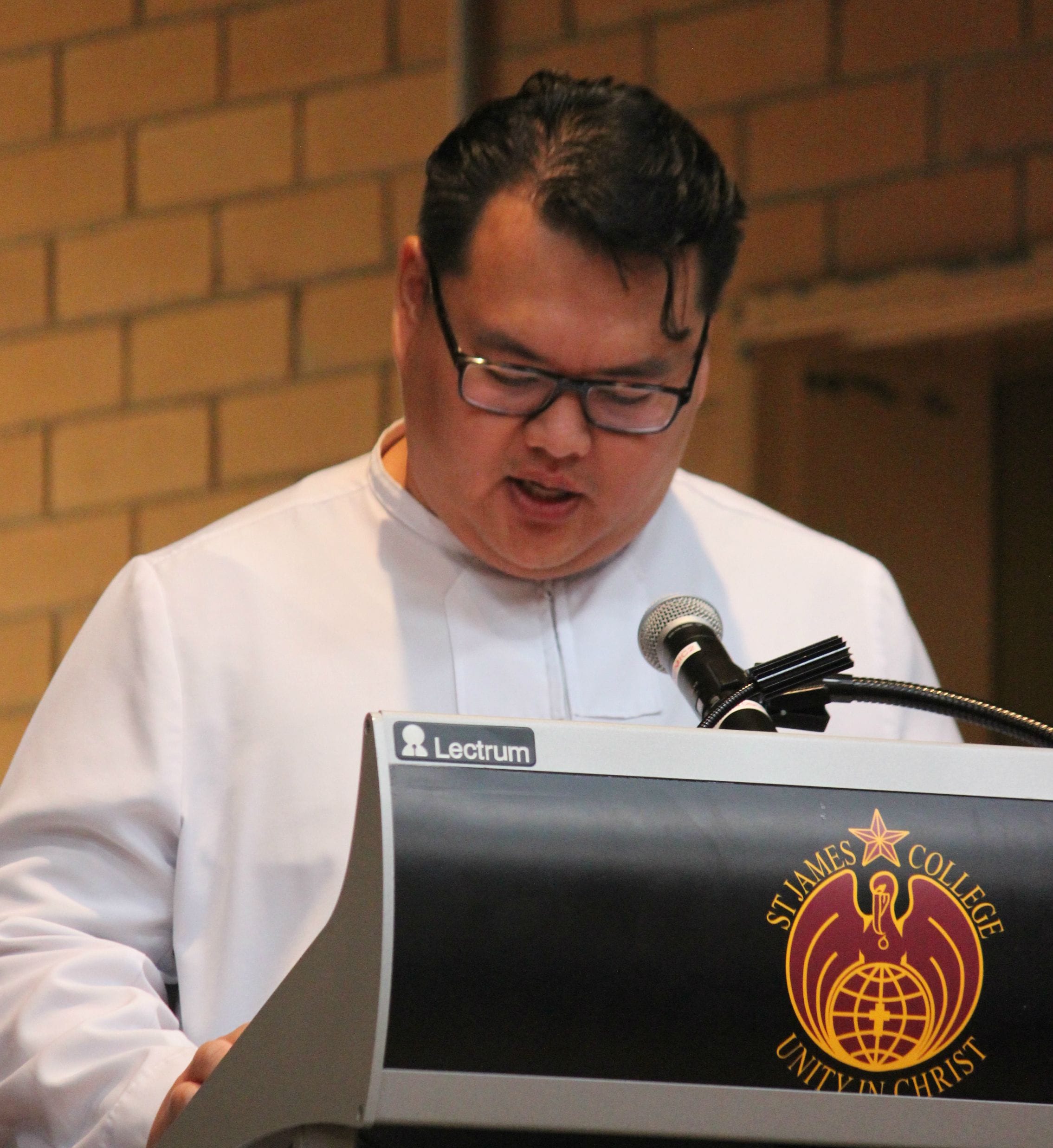 With perfect timing, and in spite of the humid conditions outside, the banners of the four College houses, Benilde, Lasalle, Miguel and Solomon waved gently as a cool breeze wafted through the hall, signifying the entrance of our soon to be invested leaders.
Accompanied by the college choir singing, "Ready The Way", the 2018 College Captain, Nicholas Boloutis and his peers made their way on to the stage where Vice Captain, Ross Barlas led the Welcome to Country and Candle Lighting ceremonies.
In what was a memorable occasion, the leadership badges were blessed by Brother Mandy Djunco fscand then presented to the Year 10 leaders by ten of our new Year 7 students.
After listening to the Good News from the Gospel of Luke, the 2018 SRC representatives were presented with their badges by College Principal, Mr Stephen Pooley and the SRC Facilitator, Mr Barry Wood.
Recognition of VCE academic achievement of several former St James students was also acknowledged on this occasion.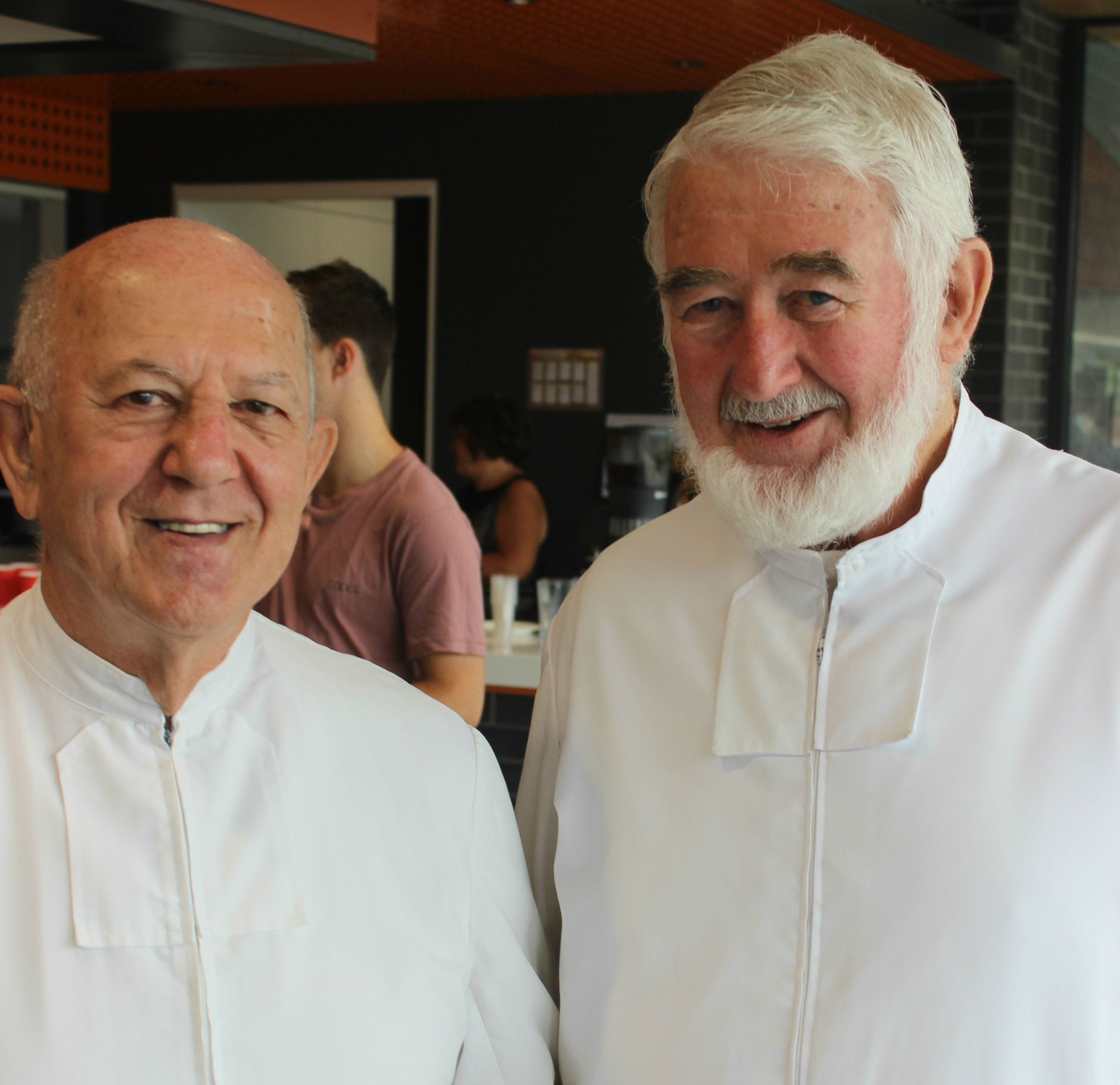 Guests who joined us for the Investiture included the families of these young men who were being recognised and also staff and students from our three other Melbourne Lasallian schools, St Bede's Mentone, De La Salle Malvern and St John's Dandenong.
Following the singing of the "Hymn To The Founder" our visitors and guests adjourned to the innovative VPAC building and morning tea was enjoyed by all present.
By Martin Callanan
Religious Education Domain Leader