Posted by Br Bill Firman on 4 December 2015
As the relatively new nation of South Sudan looks to the future after emerging from a cripping civil war, teaching and nursing graduates have celebrated the end of their training and are looking forward to rewarding careers.
Australian-born De La Salle Brother Bill Firman writes from the towns of Wau and Yambio where he has been meeting and celebrating with the graduates.
" Early in the morning on the day of her departure from the Catholic Health Training Institute, one female graduate was spotted quietly shedding a few tears as she contemplated leaving the friends she had made and the place she had called home for the past three years.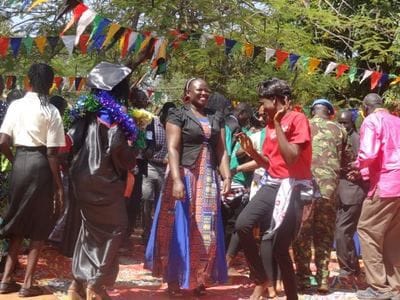 There are always mixed feelings on such occasions great elation at achieving one's goal but sadness at parting from the security of life in the college and the company of very good friends.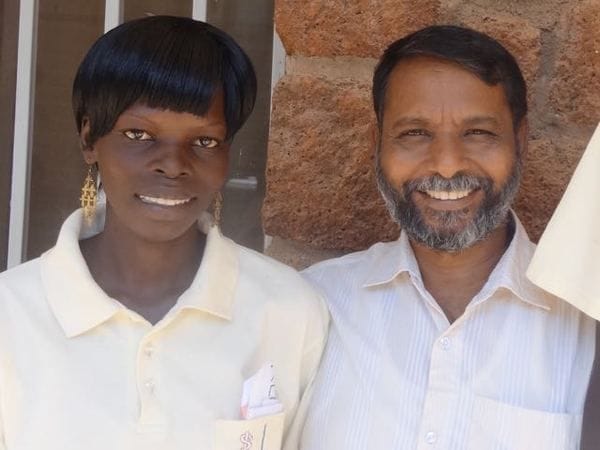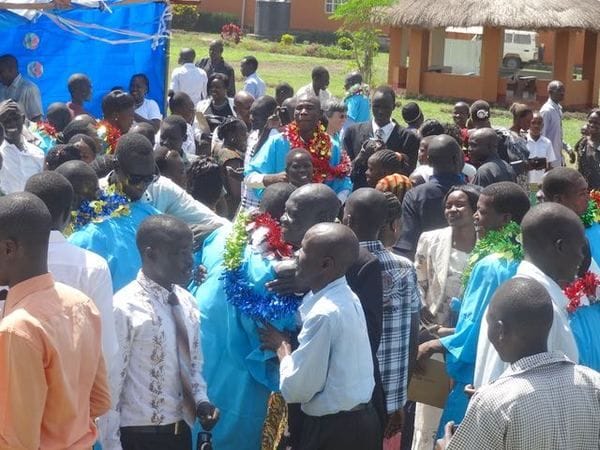 Such is life in all residential colleges world-wide but there is a special poignancy when you are going home in a country where more than half of the people do not have enough to eat, where too many, random, violent deaths continue to occur, where pay levels have not kept anywhere near the inflation rate, where promises are made and broken too glibly.
The capacity of the South Sudanese to celebrate joyfully, even when surrounded by so much deprivation and hardship, is quite extraordinary.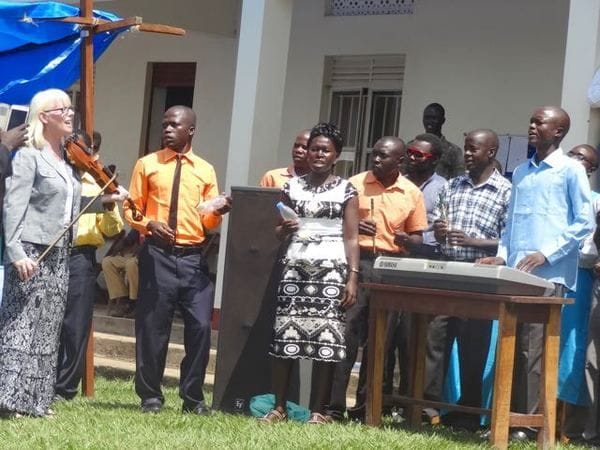 These are people who have endured many years of war and staggering loss of life; yet they are nor crushed.
We pray that may continue to celebrate the gift of life and find the way to live united as South Sudanese rather than be divided by tribal prejudices.
I know our graduates are prepared to go as ambassadors for peace and reconciliation. Now that is something I am proud to celebrate.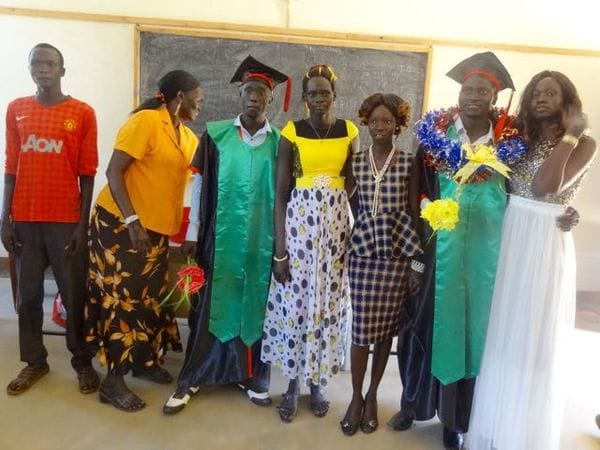 There is abundant bad publicity about South Sudan, some deserved, some over-stated and some not fully depicting the human tragedy that has afflicted the lives of so many people. Yet there are many courageous young people who continue to pursue their hopes and dreams.
They know that just because a person is from another tribe, does not make that person one's enemy. Indeed, they have formed strong cross-tribal friendships while living and studying together for the past three years in our Catholic Heath Training Institute (CHTI) in Wau, or for two years in our Solidarity Teacher Training College (STTC) in Yambio.
Although there is fear of other tribes and uncertainty about safety in parts of South Sudan, they have persisted with their studies and our academic programmes have continued uninterrupted this year.
We have had to take the extraordinary and expensive step of chartering a plane to take some of the students home, in various directions from both the STTC and the CHTI, simply because some of the roads they would normally use are too unsafe.
It is not only that hold-ups occur, but even coldly calculated execution of the victims, especially if they are from another tribe. Most of these students, excepting those who have just graduated, will return next year.
They feel safe in their home place and safe in our CHTI and STTC but travelling through the areas of other tribes is a serious concern for some. One young man said to me last night in the CHTI, 'We are very grateful for what you are doing to get us home! But how shall we get back?' There are some who are not going home because they think that if they do, they will not get back.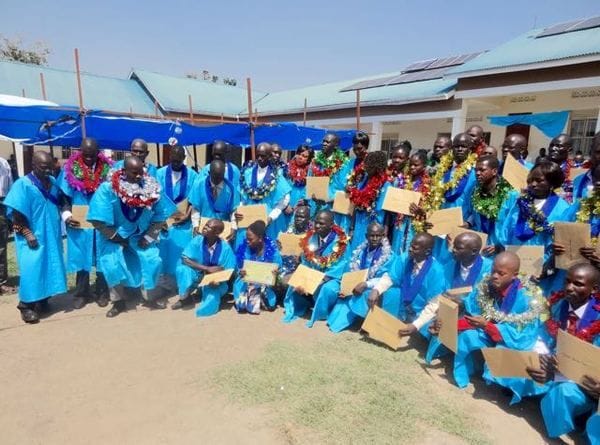 In the CHTI graduation group yesterday, there were six from Wau. So they have seen their families regularly during the past three years. But four of the students are from the distant Nuba Mountains and are now going home for the first time in three years. Each student has a unique personal journey to make to gain his or her qualification.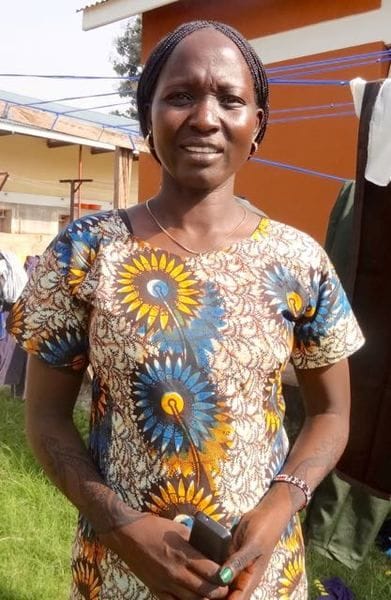 At the STTC graduation, one Nuba Mountains graduate, Gisma, told me that she was looking forward to seeing her child who was one and a half years old, when Gisma left home to begin her studies. One universal reality about South Sudanese women is that they become very loving and devoted mothers. Yet here is Gisma going home to reconnect with her child who is now three and a half years old. What a painful decision she had to make! She is the oldest child in her family and speaks openly about her responsibility to help the others in her family when she returns home. One can only admire her sacrifice and determination to build a better society. Her great gratitude for the education, and for the personal support by the principal and staff of the STTC, that she received, is very sincere.

Very good news this year is that for the first time, the STTC has been able to issue certificates with National recognition, signed by the National Ministry in Juba. It has taken a lot of effort by Brother Denis to achieve this and one of the Director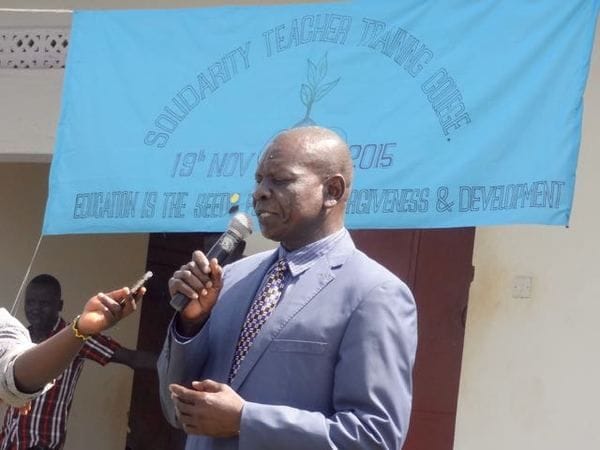 Generals from Juba, Edward Kokole, came to participate in the Yambio graduation along with the State Minister of Education. Both made it very clear how pleased and impressed they were with the joyful celebration and attitude of the 54 graduating teachers. Further good news is that Denis has also persuaded the Ministry to issue certificates retrospectively to those who graduated in Malakal and Leer, before the civil war broke out with devastating effect on those places. Sadly, in Malakal at present, we are not producing more graduates. Our house and college premises are occupied by the military who show no sign of leaving.

The country is still going through the motions of achieving peace and is progressing far more slowly than what we would have hoped. One of the real problems is a growing resentment that it is the Dinka who are given all the opportunities. Of our CHTI graduates from last year it just so happens that it is six Dinka graduates, and only Dinkas, who have been given relatively highly paid jobs by the World Heath Organization. The Dinkas occupy the positions of power and influence. One recently published analysis shows that with the current ten states, 'the Dinka are the prevailing ethnic group in only 26 counties, approximately 25% of total land area A proposal by President Salva Kiir to divide the country into 28 states would make his own ethnic group the prevailing ethnic majority in administrative areas covering 42% of the country. On the other hand Riek Machar's proposal would 'increase the predominance of his own ethnic group (Nuer) from 15% of total land area to 19% of total area.' The future will be forged when a national, not a tribal, identity is developed. The leaders need to plan and decide for the good of the whole country, not just their own ethnic group. Slow as it may be, the only viable path is forward."