Youth Ministers from eight Lasallian schools in Sydney are leading a new campaign, encouraging students to donate new and packaged stationery items to help fellow students in Papua New Guinea.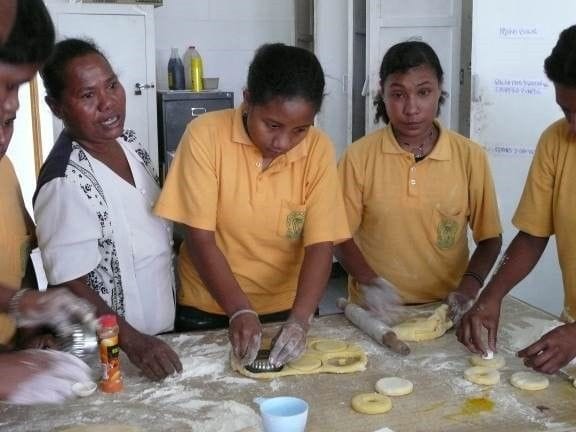 It follows a highly successful effort last year in which 11 Sydney schools made generous donations of books and classroom furniture which have now been distributed to Lasallian schools and teachers colleges in PNG.
The Lasallian youth ministers across Sydney are setting up collection boxes in their schools in Term 3, where students can donate new and packaged items including pens, pencils, notebooks and pencil cases.
Donations of new Bluetack, coloured pencils, pencil sharpeners and erasers are also welcome.
The campaign comes as Australian and New Zealand Lasallian schools are forging closer ties with fellow schools in Papua New Guinea through the Twinning program.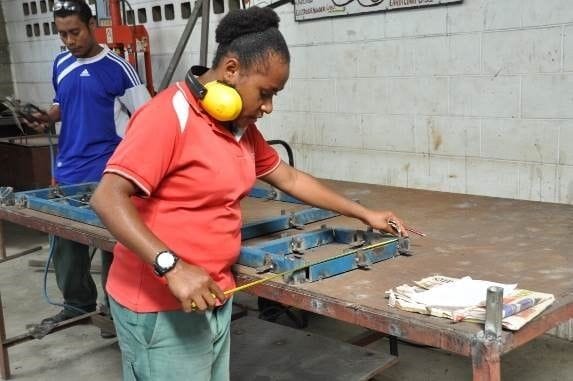 The campaign involves not only direct fundraising for sister schools through Mission Action Days, but also teacher exchanges aimed at strengthening professional ties across our District.
Two New Zealand teachers are travelling to La Salle Technical College in Hohola in October, taking digital resources and other teaching materials with them to assist fellow Lasallian teachers in PNG.
It follows calls from the Principal of La Salle Technical College, Br Antony Swamy for Australian and New Zealand teachers with expertise in English, Maths, Science and Trade Subjects to provide professional development workshops in PNG schools.
The Principal of St Bede's College Mentone, Br Garry Coyte has also been working alongside the Executive Director of the Lasallian Mission Council, Mr Merv McCormack and Br Antony Swamy on a program, allowing selected PNG teachers/leaders to engage in professional development in Australia for four to six weeks.
The new programs will provide strong opportunities for staff to experience international Lasallian schools, greatly enhancing their teaching careers.