Posted by Jordan Grantham on 29 November 2018
By Jordan Grantham
Encounter Day brought together 100 student leaders from Lasallian schools across Sydney to develop their leadership skills and deepen their faith.
100 students attended the daylong interactive and dynamic workshop hosted at De La Salle College, Revesby Heights on 19 November 2018.
The day featured music, speakers, physical group and digital activities, as well as prayer.
Principal Tim Logue welcomed students, staff and Lasallian Youth Ministers from La Salle Catholic College Bankstown, Oakhill College Castle Hill, De La Salle Colleges at Ashfield, Caringbah, Cronulla, Casimir College Marrickville and Holy Spirit College Lakemba.
The team building activity of a 'Slow Motion Olympics' brought many laughs and facilitated the personal connection between the various Lasallian schools.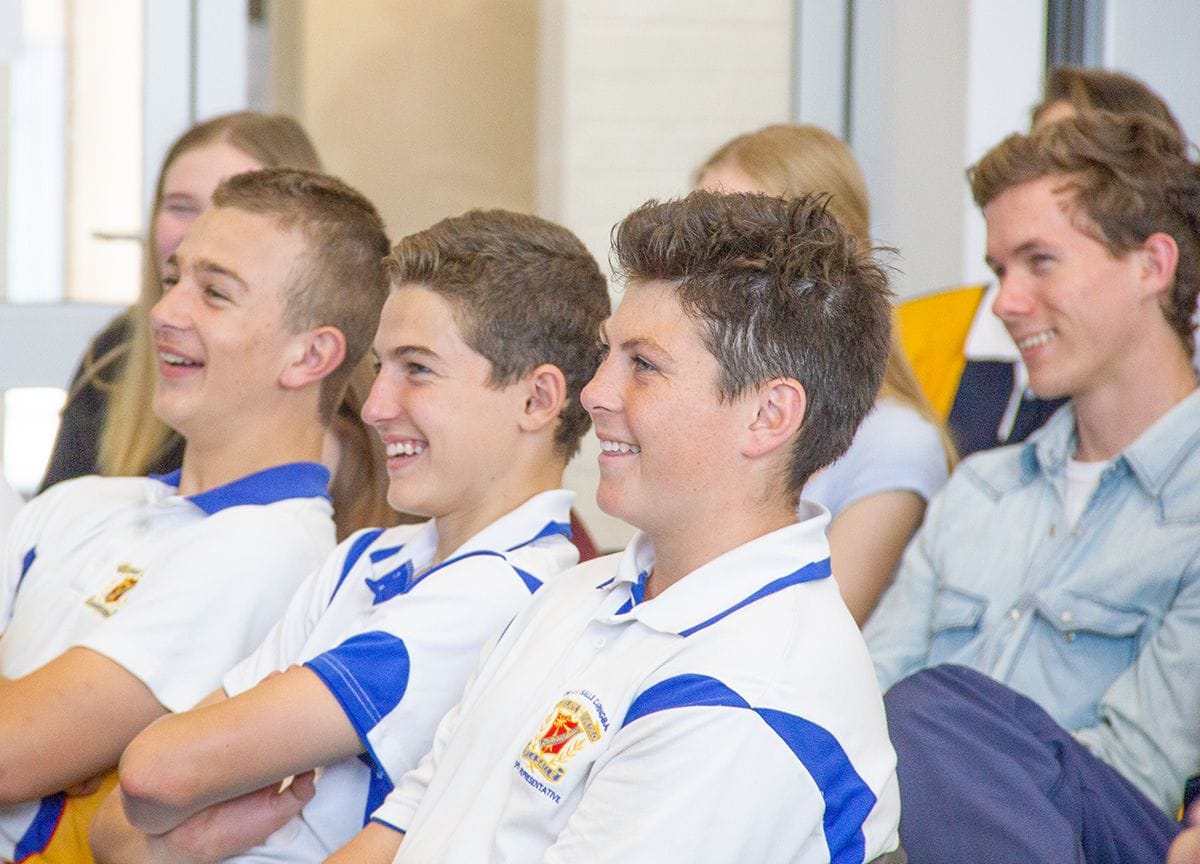 The Encounter Day helps students prepare for key leadership roles as well as forges closer ties between schools united in the Lasallian charism.
This year's workshop sessions led by Lasallian Youth Ministers and members of the Lasallian Mission Services team covered Lasallian leadership topics from Encounter as Sharing Stories, Knowing your story, to Expressing your story.
One of the highlights of the day was a memorable presentation by Senior Lasallian Youth Ministry Coordinator (Young Lasallians), Philippe Dulawan who reflected upon his personal journey as a Lasallian, leaving a job in corporate advertising to search for the truly meaningful and valuable.
Philippe spoke about travelling the world, going to festivals such as Oktoberfest in Germany, Tomatina in Spain and then powerfully encountering God on retreat in Taize, France. This three-day silent retreat was the start of a leadership journey that would see him go on to work with thousands of young people over eight years.
Encountering Christ through a close personal relationship with Him was emphasised through popular culture references.
"Jesus would be having an HSP!" Philippe told the gathered students.
The HSP, Halal Snack Pack, a high carbohydrate and protein meal popular with young men, has taken root in popular culture.
The main message of Philippe's presentation was that Jesus got to know people's stories, told stories and wants to be part of young people's story.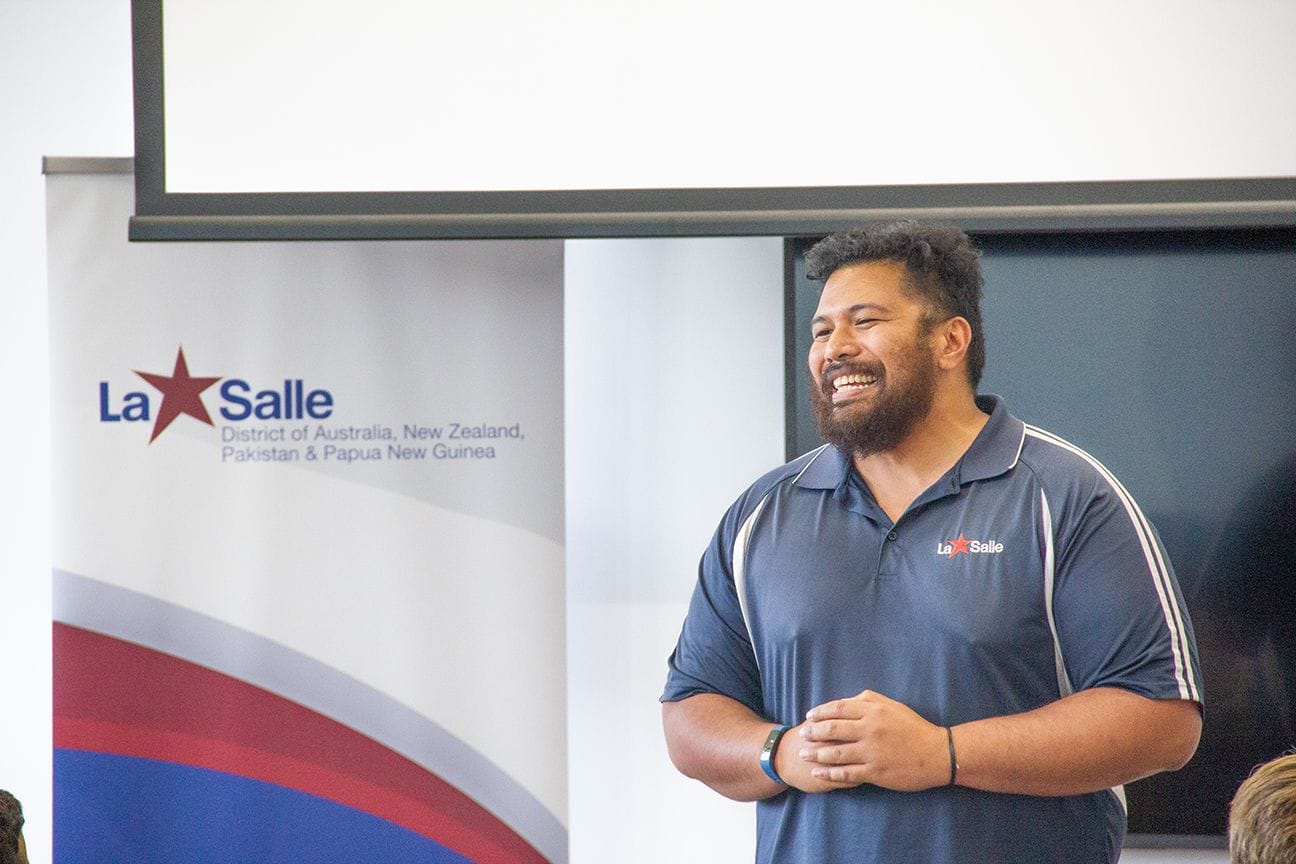 Above: Richie Leilua's workshop, another entertaining highlight wth whole audience participation in the retelling of his faith journey. Photo: Lasallian Mission Council.
The day ended with a prayer led by Amanda Proulx, Assistant Director of Formation at Lasallian Mission Services.
"Love is a choice," Amanda underlined, "there are times with your family and friends that you know you have to choose to love them."
Counsellors from yourtown's Kids Helpline provided many stress balls for the students that were entertainingly bounced towards the students, who caught them on their way out.