A team of energetic Young Lasallians have begun year-long placements in Perth, Auckland and the remote Kimberley region of Western Australia under the Share the Mission program.
Now in its 13th year, the program allows volunteers to spend a year working with often marginalised youth in three schools- La Salle College, Middle Swan, De La Salle College, Mangere East and Luurnpa Catholic School in Balgo Hills.
The nine Young Lasallians have all undergone a week-long induction program at Cronulla in Sydney covering a wide range of areas including their role as Lasallian volunteers, the importance of prayer and reflection and child protection legislation.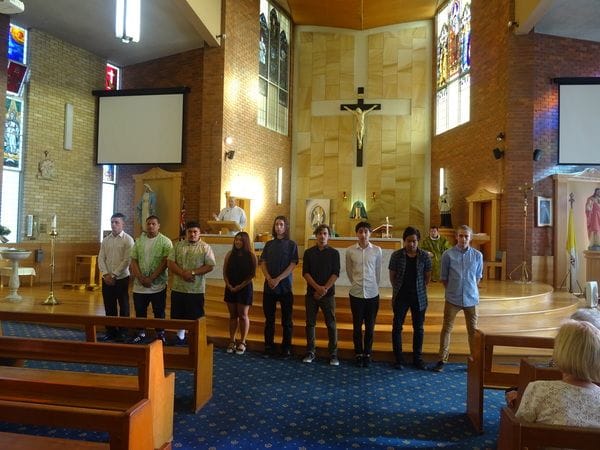 The week has culminated in a Commissioning Mass celebrated at St Aloysius Gonzaga Parish in Cronulla and a Celebratory Dinner at Tradies Club in Gymea.
The Assistant Priest at St Aloysius Parish, Fr Julian Belich urged the volunteers to act with courage in the year ahead, being prepared to learn from mistakes in what may be a challenging time for them in surroundings they are unaccustomed to.
He also called on at least one of the volunteers to return to Cronulla parish and to share their experience with parishioners at a weekend mass early next year.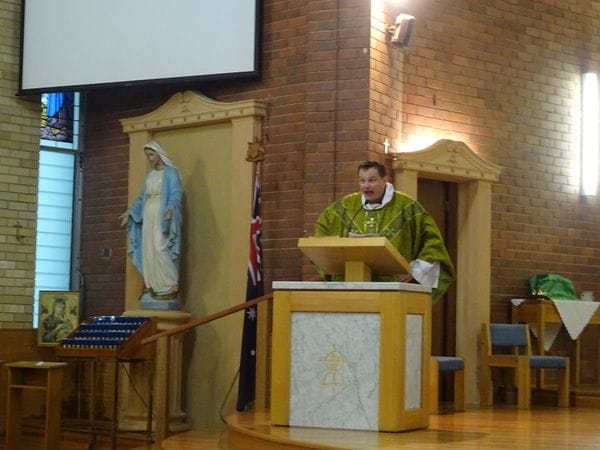 At the dinner following the mass, the volunteers were all presented with Lasallian medallions with an engraved message on each medal reminding them of a familiar prayer- "Live Jesus in Our Hearts"
Brother Visitor David Hawke said it was critical for the volunteers not to underestimate the impact they will have in the communities they will be working in.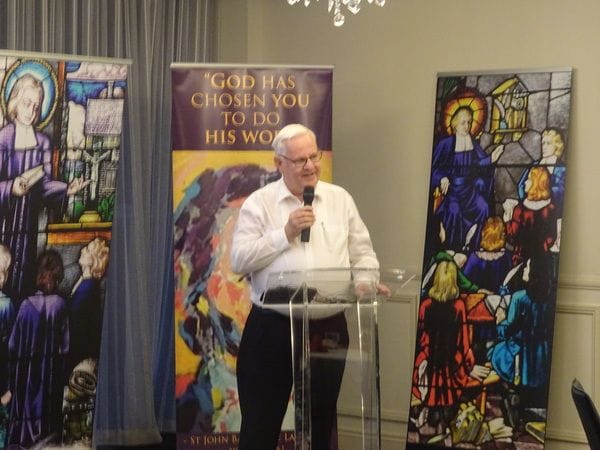 He called on them to share their unique talents with the young people they will be working with in the year ahead.
The Executive Director of the Lasallian Mission Council Merv McCormack called on the volunteers to step up into leadership roles, drawing upon an inspirational quote from Gandhi- "Be the change you want to see in the world".
One of the volunteers, Oakhill College graduate Meryla Lowther is embarking on her second year as a Share the Mission volunteer, having just completed one year at La Salle College in Middle Swan.
At the Perth college, Meryla provided invaluable support to many Indigenous students at the boarding school and compiled a weekly newsletter and regular video blogs on her work.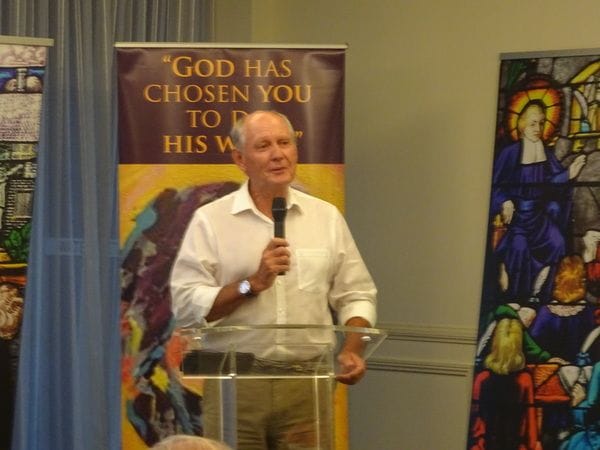 Meryla will now spend this year as a volunteer in the remote Indigenous community of Balgo Hills in Western Australia's Kimberley region.
"I spent two weeks at Balgo on a shorter Volunteer La Salle trip and I couldn't wait to return", Meryla explains.
"I had only scratched the surface and I am now really looking forward to more fully immersing myself in Indigenous culture and traditions".
While on her volunteer stint at Balgo, Meryla will be continuing her studies in English literature and education online, with plans to one day return to the community as a teacher.
Alongside Meryla in Balgo will be two graduates from De La Salle College in Mangere East in Auckland, Reginald Samuelu and Scott Lealaisalnoa.
The two students from Pacific Island backgrounds say they feel a natural affinity to Australia's Indigenous peoples and want to make a lasting contribution as volunteers in a remote community.
"It may come as a bit of a culture shock at first though", Scott concedes.
"And we're a bit anxious about the snakes and spiders we've heard about up there that we never come across in New Zealand", he laughs.
St Bede's College Mentone is also well represented in this year's Share the Mission team with four volunteers.
Three St Bede's graduates, Aleksander Grizelj, Matthew Blake and Dominic Kenny will be working at La Salle College in Middle Swan.
A fellow St Bede's graduate, Adam Heaton will be spending the year in New Zealand at De La Salle College Mangere.
Oakhill graduate Sidney Chan will spend a year at Balgo Hills and La Salle College Middle Swan graduate Jake Taylor will be a volunteer at De La Salle College Mangere.