Posted by Michael Kenny on 9 March 2016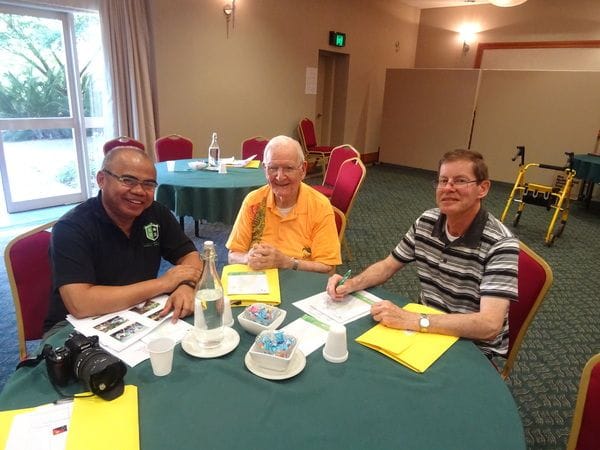 De La Salle Brothers from the Philippines have joined with fellow Brothers from around our own District to mark an historic milestone in the history of the Lasallian Mission in Papua New Guinea.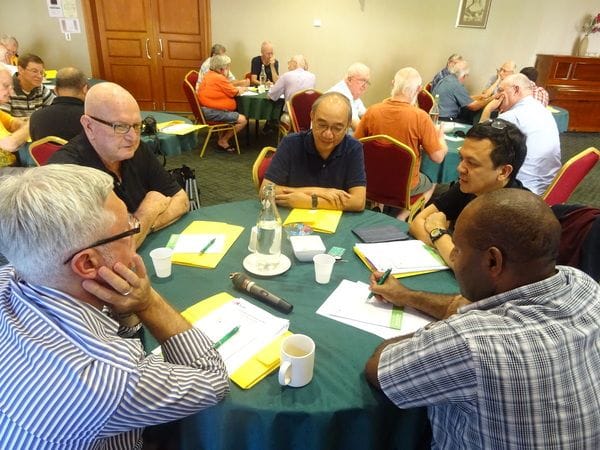 This year marks the 70th anniversary of our District presence in Papua New Guinea when four pioneer Brothers left Sydney to establish a community in Bomana, near Port Moresby.
70 years later, the Lasallian mission has expanded rapidly in PNG to cover a growing network of primary and secondary schools as well as teachers colleges.
30 Brothers have joined in the celebrations at the St Joseph Centre in Baulkham Hills including Brothers from PNG itself, from New Zealand and the Philippines.
Among them are some of the veterans of the Lasallian mission in the country, including 90 year old Br John Cleary.
Born in Armidale in northern New South Wales, Br John has made an inspirational commitment to the De La Salle Brothers working across Australia, New Zealand, PNG and the Philippines.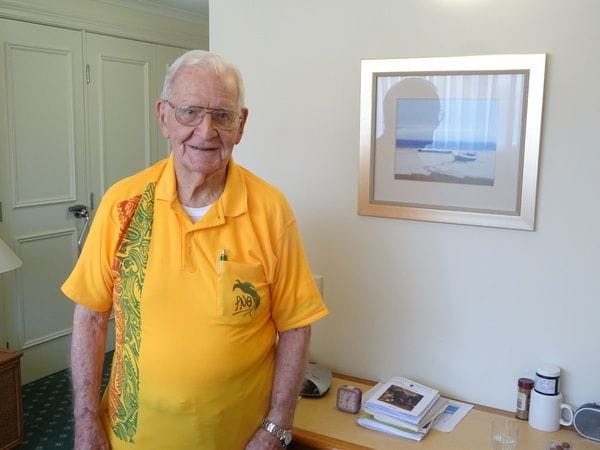 It was in 1966 that he began a long association with PNG which included a stint as Principal of Sacred Heart Teachers College.
"I was inspired by the people I met in PNG because they were hungry for God", Br John explains.
"I started leading retreats and reflections for teachers there because I'd always believed that if you could help nurture the faith of teachers that would in turn benefit the students greatly as well".
In 1972, Br John left Kondiu in the PNG Highlands and worked in a number of teaching roles in schools and universities in the Philippines before returning to Bomana in PNG in the 1990s.
He then turned his attention to the training of new Brothers, working closely with another veteran of the Lasallian Mission in PNG, Br Paul Toohey who was Novice Master at the time.
"While I enjoyed teaching in many different spheres, at heart I have always been very much a missionary", Br John explains.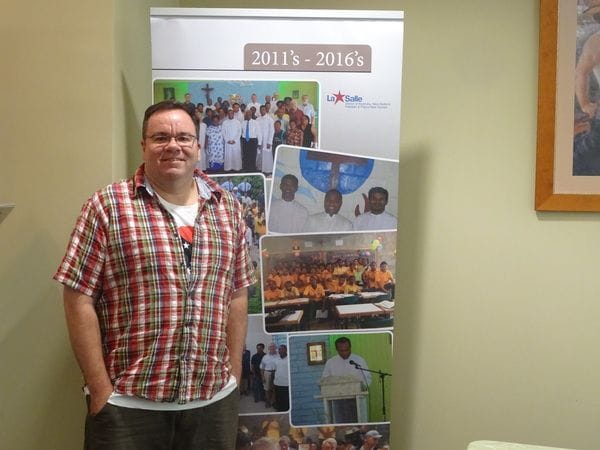 That same missionary zeal is evident in Br Ken Kalinowski who travelled to Sydney from Hohola to join in the celebrations.
Born in the U-S state of Michigan, where he was educated by the De La Salle Brothers, Br Ken arrived in Papua New Guinea last year.
He had taught at La Salle Academy in New York City and admits it took him some time to adjust to life in PNG.
"Coming from a city with a subway and high-rise buildings, many people enjoy a relatively affluent way of life", Br Ken explains.
"But in PNG, it's not uncommon to see people having to walk kilometres just to access water".
Now working as Deputy Principal of La Salle Technical College in Hohola, Br Ken teaches Religious Education and Maths at a school with a big waiting list.
"Just last year we received over 700 applicants, but we could only offer places to 240", he says.
"There is a big demand for the vocational training courses that we offer in a country where unemployment is very high".
"We offer very popular work internships for our Year 11 students to help maximise their chance of finding work once they leave school", he adds.
Two De La Salle Brothers from Melbourne at the event have between them dedicated over 40 years to the Lasallian Mission in PNG.
Br Bede Mackrell arrived in the remote community of Mainohana in 1969, remaining there for 20 years where he played a major role in building projects as the area was getting established.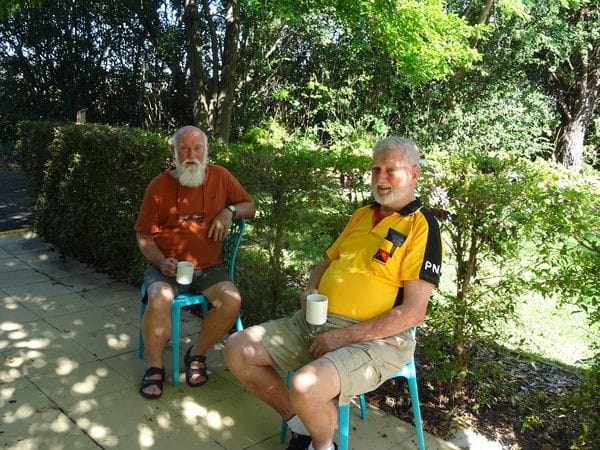 He was soon elevated to the position of Headmaster at Mainohana Catholic Secondary School where he led highly successful formation programs for new teachers.
"Around 15 of the teachers involved in those programs eventually became Principals of the school themselves", Br Bede explains.
"I emphasised to all the teachers I worked with there that their work was not like any other job, it was a vocation".
Br Bede is so well regarded in the local community around Mainohana that he has been recognised as an Hereditary Chief in PNG and returns to the country at least three times each year.
Also from Melbourne, Br Michael Porter spent over 20 years in Bomana and Mount Hagen between 1985 and 2005.
A talented art teacher, Br Michael is fondly remembered for a religious mural he painted in Bomana and for designing an Aspirancy Chapel in the same community in the 1990s.
"When I taught art in the PNG schools, I had to shift the whole focus of the curriculum towards Melanesian art which the students had grown up with", Br Michael explains.
"I remember helping students who had no paint and used to grind rocks to get the colour they needed to paint in sand, which was quite inspiring".
After group discussions and prayers facilitated by Br Phillip Elwin and Marist Brother Graham Neist, the Brothers came together for a Mass at the St Joseph's Chapel, celebrated by Passionist priest, Fr Tom McDonaugh.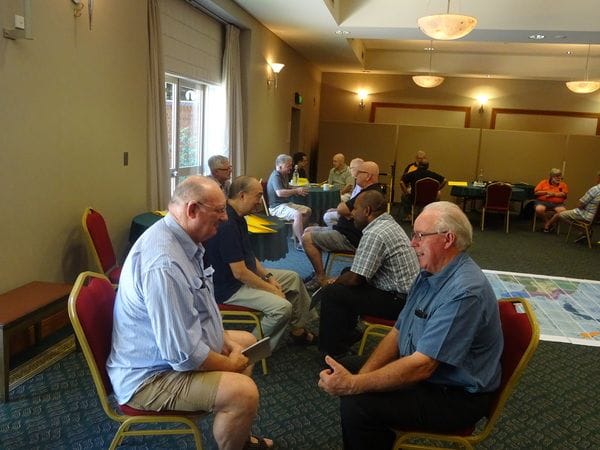 In a memorable homily, Fr Tom reflected upon the work of missionaries, who often have to bring the message of the Gospel to those in dire situations where misery meets mercy.
He urged the Brothers to hold the sorrow of those they have ministered to in their hearts so that the mercy of God's love can continue to reach needy communities in PNG.
The PNG Gathering has been a landmark opportunity to acknowledge Brothers past and present who have contributed to a remarkable mission in Australia's closest neighbour.