De La Salle Brothers from across the Pacific Asia Region (PARC) with special responsibility for promoting vocations to religious life have gathered for a week-long workshop in Sri Lanka.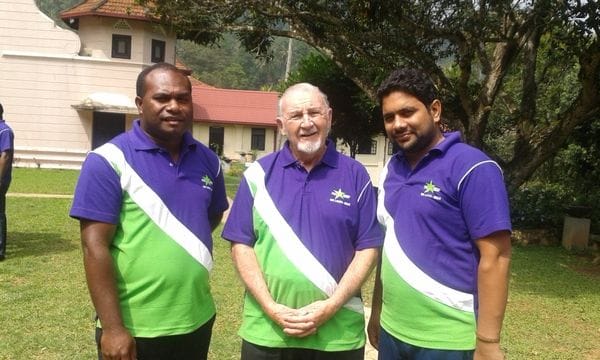 Members of our District Vocations Commission, Brothers Colin Griffin, Qumar John and Luke Warvanuk are among the participants at the regional workshop which has been discussing strategies to promote the vocation of the De La Salle Brother.
The workshop comes ahead of the Year of Vocations in 2017 with all religious vocations renewing their efforts to encourage young men and women to discern a religious vocation.
Pacific-Asia Regional Councillor (PARC) Br Ricky Laguda is a special guest at the workshop where the Brothers discussed the unique circumstances facing Brothers at the three stages of initial formation: postulancy, novitiate and scholasticate.
There are some positive signs for vocations within our own District, with 16 aspirants undergoing training from Pakistan, where the average age of a De La Salle Brother is 34.
While aspirants from Pakistan begin their training in their home country, their one year postulancy takes place in Sri Lanka alongside young men from India and Sri Lanka.
They undertake their novice studies at a regional Novitiate in the Philippines before taking their final vows.