St Bede's College Mentone has introduced an innovative professional development program for its senior leadership team which involves flexible postgraduate study options in Australia and through the prestigious Harvard Graduate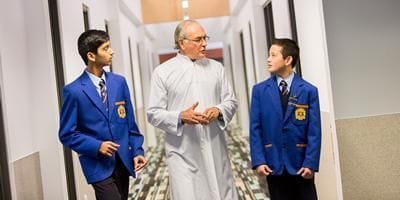 School of Education in the United States.
Principal Br Garry Coyte said the program has helped nurture the leadership skills of three Deputy Principals and the school's Business Manager, Mr Dominic Langdon through a series of practical courses geared at applying theory directly to the day to day challenges involved in managing schools.
Br Garry and Mr Langdon recently completed the Postgraduate Certificate in Educational and Financial Leadership through Deakin University, a course which helps to link business and education.
The course covered areas which can be practically applied to the day to day management of schools, including governance, risk management, the role of school boards and the induction of new board members.
"One of the great benefits of the course was that as Principal and Business Manager, we were able to undertake all the classes together and then all our assignments and class presentations also had to be completed together", Br Garry explained.
"It mimics the workplace situation where Principals and Business Managers often have to work closely together to present proposals forward to school boards and to the school staff", Mr Langdon added.
Br Garry Coyte said the course was tailored to meet the needs of busy members of school executive teams who can complete the program over a two year timeframe.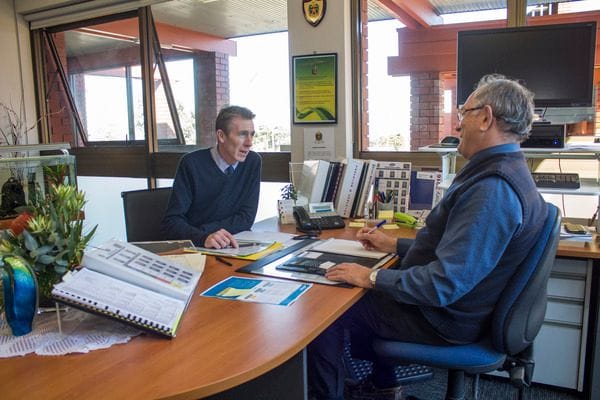 Course participants can either complete all their studies online or benefit from four full days of professional development with time set aside for school-based assignments at different stages of the program.
Last year, St Bede's College restructured its whole positions of leadership, creating seven deputy principal roles, each with specific responsibilities, including teaching and learning, student management and wellbeing and identity, community and action.
Through their postgraduate studies, Br Garry Coyte and Dominic Langdon were able to devote an assignment to examining this process at St Bede's, with Mr Langdon analysing the financial dimension to it and Br Garry the broader staff implications of the move.
"It helped me see my job in a different light and definitely opened our eyes to each others' points of view", Br Garry explained.
At a Deakin University symposium in November, Br Garry and Mr Langdon have been invited to make a joint presentation on the integration of finance and education and around the long term benefits from merging them together,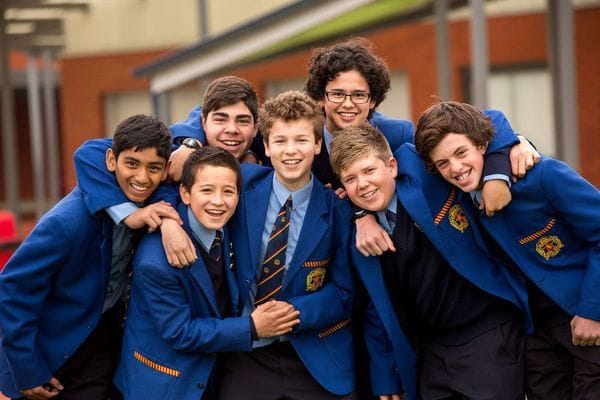 rather than seeing them as separate entities.
St Bede's College has also formed a longer-term partnership with Deakin University, with course lecturers now involved in regular professional development days for school staff.
Br Garry, Mr Langdon and three other members of the school's leadership team have also undertaken studies through the Harvard Graduate School of Education, including through its Principals' Center.
"It was extremely rewarding being able to network with Principals from India and South Africa, opening up your perspective to all the different approaches that are being taken around the world", Br Garry said.