Posted by Ria Greene on 15 April 2021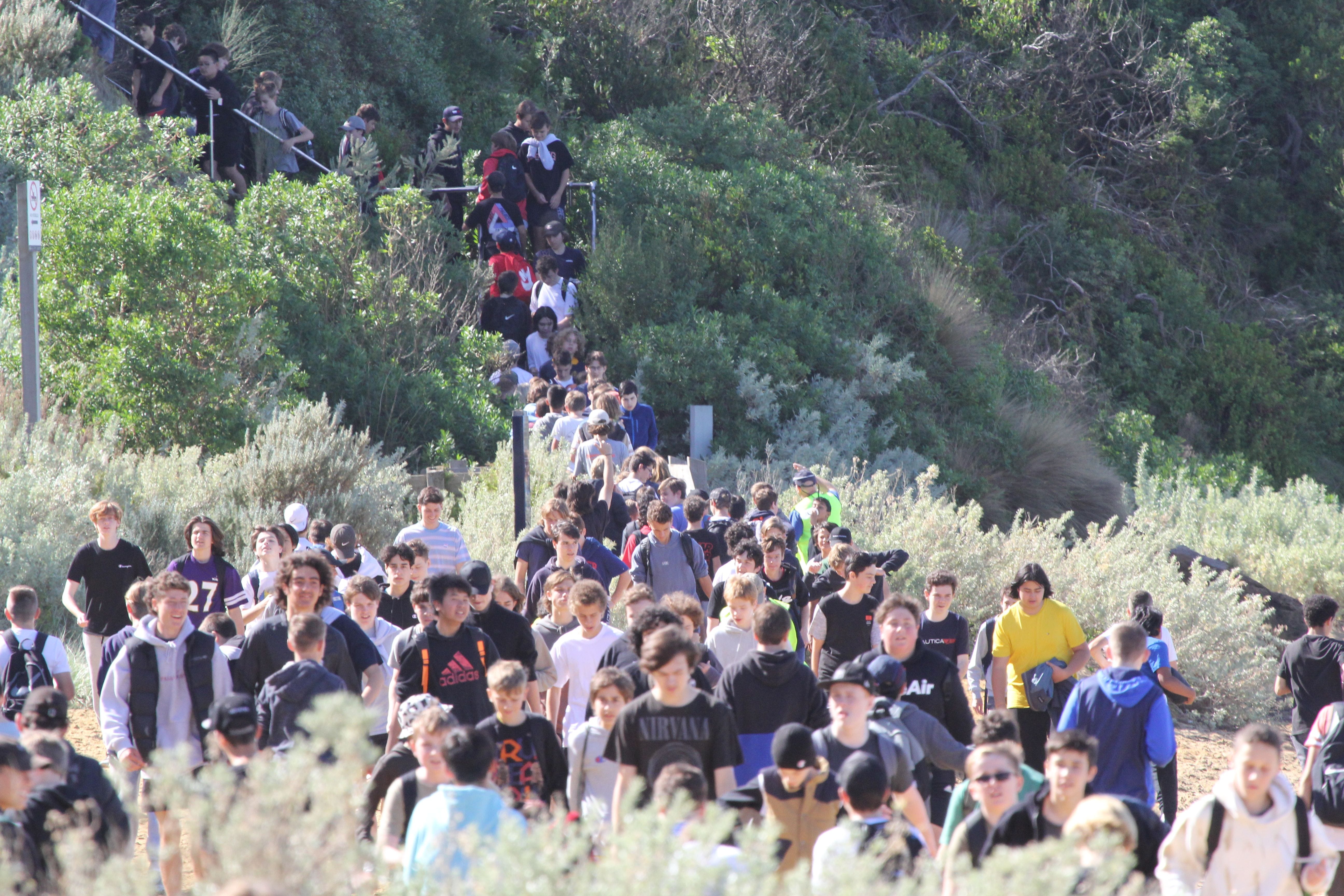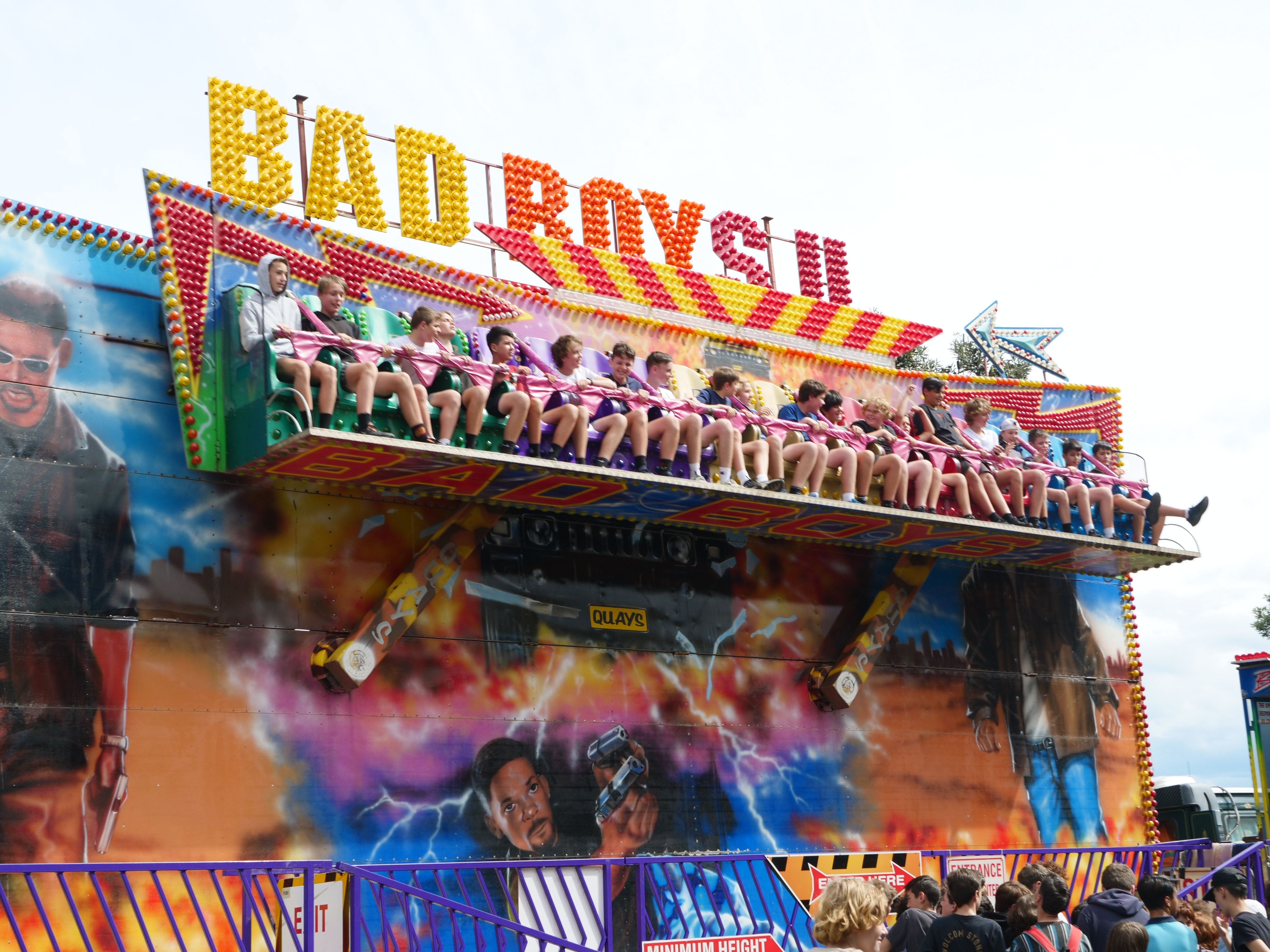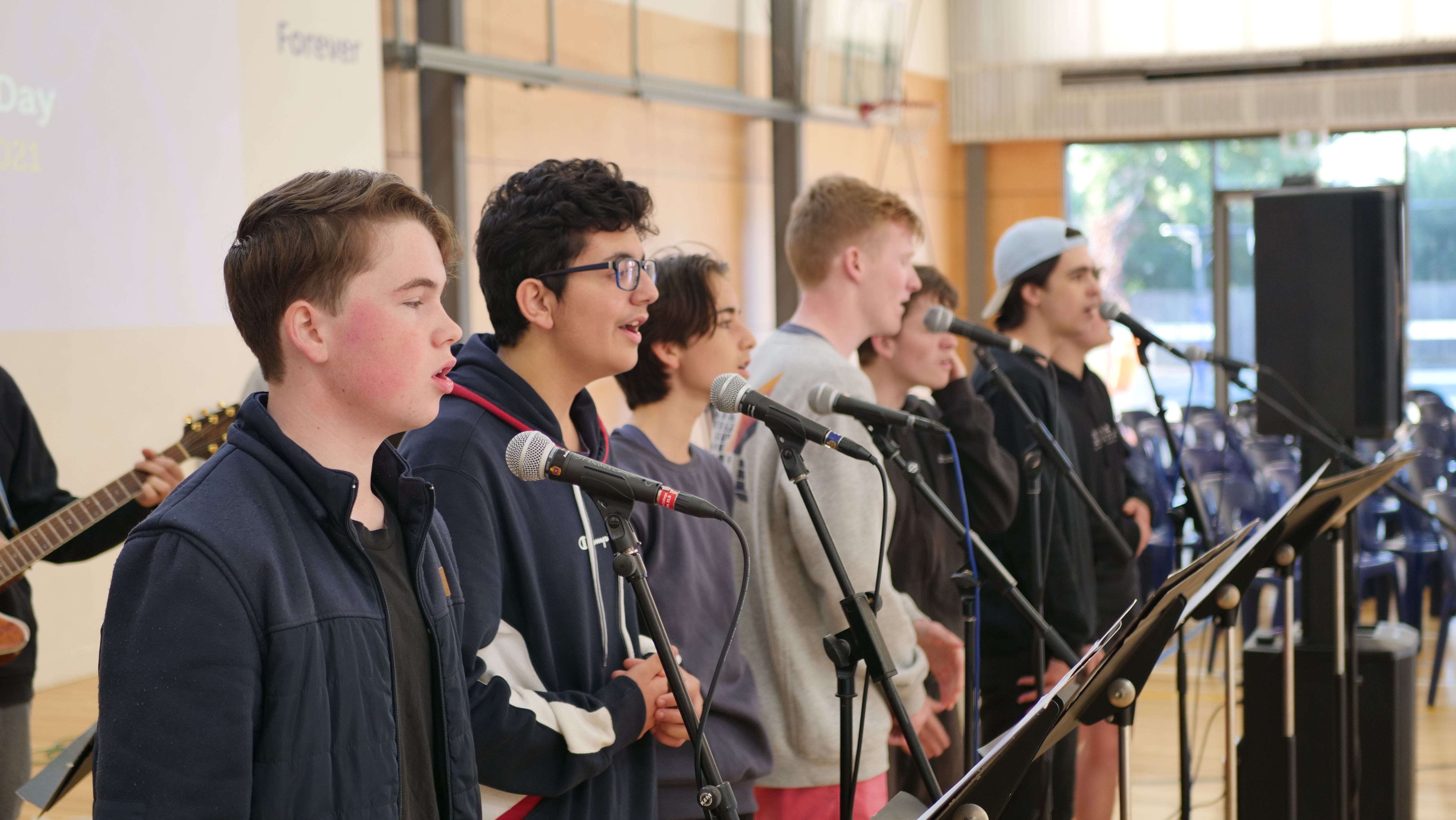 In solidarity with many Catholic schools in the Lasallian tradition, St Bede's College strives to uphold the Catholic Social Teaching principle of 'preferential option for the poor' by holding our annual Mission Action Day (MAD); a major event on the College Calendar. This year, however, there were some points of difference with previous experiences.
Firstly, as a newly amalgamated, dual campus school (Mentone and Bentleigh East), we had to plan for our combined community of over 2200 students and staff that would be involved in Mission Action Day 2021!
Secondly, due to the extended periods of COVID-19 lockdowns in Melbourne during 2020, we were unable to have Mission Action Day last year. This meant that almost half of the student body had never experienced MAD; while for the remainder it was but a distant memory. (Yes, two years is a long time in the lives of young people!)
So, a re-boot launch program was designed for both campuses to inform all and motivate support that is urgently needed (especially during a time of pandemic) to make possible many of the great Lasallian works that we support in India, Thailand and Australia, including:
Educating under-privileged children and adults
Building schools and learning centres
Upgrading schools and learning centres
Providing a safe environment to learn and live
To this end, the 're-boot' campaign included the annual and locally produced St Bede's College MAD film, a series of communications to families and local authorities, and addresses to students and staff. Personal testimonies from staff at St Bede's were able to speak from their own first-hand experiences of immersion programs in Thailand, India and Balgo, WA underscored the message that every effort makes a difference in the lives of our Lasallian brothers and sisters in need. As a bonus, the scheduling Mission Action Day within the season of Lent enabled us to give a tangible expression to the Lenten practice of almsgiving; giving to those in need.
Momentum grew with ongoing and regular promotion of MAD by staff and student leaders, and student led fundraising activities. So, by the time we had reached the actual day, all were primed and ready for a great day of faith, service and community! In addition to the promotion of the day, there was a significant amount of practical planning to ensure the health and safety of over 2000 walkers on the Mentone to Rickett's Point public beach path. While there were some moments of 'overflow' from the regular path, we are pleased to advise that all who set out for the 10-kilometre walk returned safely for the post-walk program (these afternoon activities are a recent adjustment to MAD and a conflation of the usual Founder's Day celebrations).
The day commenced with performances by the College Band, then a whole College prayer service spiritually prepared us for the day ahead. The focus of the liturgy was the Christian mandate to care for the vulnerable and needy. By reflecting on the letter of St James we were reminded that "faith without action is dead"; this was supplemented with a reading from the Gospel of St Matthew that taught us that we serve God when we serve one another. Following our time of prayer, waves of keen walkers were released to start their 10-kilometre MAD walk along the beach trail. Then, returning a little weary but satisfied, students received a hot dog lunch (over 2000 were cooked and served!), then enthusiastically enjoyed the post-walk program of carnival rides, performances and other activities planned by the College Student Leadership Team.
To gain an insight into how students experienced the day, let's read a selection of reflections who answered the following question:
What does Mission Action Day mean to you? Consider its purpose, some highlights and what you would like others to know about our day at St Bede's.
Aidan Carroll, College Captain
Ever since my first year attending St. Bede's College I've always understood the importance of MAD Day yet it is only now in my final years at the College that I've come to fully appreciate what it is all about. I found myself and my classmates deeply engrossed in the sense of community that generated around the time of MAD Day.
For those unaware, Mission Action Day is the culmination of more than a month's effort of our school community in fundraising for disadvantaged peoples within our Lasallian communities. It's often easy to forget that MAD is not a day that rolls around during March every year, but is instead a sustained effort by our friends and families to show charity to people whom they will never meet or know.
Often, we tend to focus on ourselves and those in our immediate lives during the year and that is not a bad thing, however it's still incredibly important that we stay aware of our place within a global community and make an effort every now and then to give each other a hand- MAD Day gives us this opportunity.
And as I've reached Year 12, I finally appreciate that MAD Day is all about community. I'll always remember seeing our entire school community relish MAD, and seeing other students selling Zooper-Doopers and soft drinks in order to raise money for those in our Lasallian and global community. It is a great initiative which I truly hope persists for years to come.
Elijah McEvoy, College Vice-Captain
To me, the purpose of MAD Day is about uniting a community under a single goal. This relates to both what our money is used for and the fundraising itself. The funds help us build a stronger global community with Lasallians and those struggling across the world, helping ensure that those in need can rely on those with the ability and position to reach out and provide care. Furthermore, the fundraisers we do for our programs in Thailand, India, PNG and Balgo also help unite out own community under a single goal. Students, teachers and families all group together in order to raise money, with students running videogame competitions, raffles and more all in an effort to raise money. It is noticeable that the connection between younger and older year levels really builds in the lead up to this momentous event in the school calendar. The amazing rides and entertainment on MAD Day is more of a celebration of what we have achieved together in the lead up to the day than it is about the activities themselves.
The highlight of MAD Day for me would be the excitement built around it. Leading up to it and on the day itself, there is this visible buzz of anticipation surrounding the various competitions and activities that the student leaders and teachers run across the school. This year, more than ever, there seemed to be a heightened excitement both before and on the day itself, with more students than ever sticking it out to do as much as they could before rides shut at 2pm.
While bigger is not always better, something I think others don't realise about MAD Day is just how big it is to our St Bede's community. After talking with others from different schools, they are always surprised to see just how much we do in order to raise funds and make the day one to remember for the students. However, within all this, the core of our mission is still not forgotten. It is hard to find anyone at the school who is unaware of the MAD goals of Making A Difference in the global community, the Blue Sky Home or Bamboo School in Thailand or at least the stories of older boys who got the chance to lend a hand in person. Ultimately, it's a big day with big goals.
Gavin Boyed, College Vice-Captain
MAD is a whole school fundraiser the school puts on every year to raise money for our brothers and sisters who are less fortunate in locations through Australia, India, Thailand and abroad. It's purpose is designed to help those who are less fortunate than us and to me it means going out of your way to make a difference to the little things that we all at times just accept as given.
I would like others to know that MAD Day isn't just a day that rolls around each year, it is a day when the school community is able to come together to make a difference in the lives of others.
Hunter Trumble, Year 11
MAD day, is an opportunity to be thankful for being able to gather together with mates in having some fun all across the entire school, but also a day to be raising money for the Lasallian schools and missions throughout different countries, such as Thailand, India, Papua New Guinea, and even in Australia, where we help schools and families to support their education, housing, children, communities and many other things of importance to them.
The day itself consisted of a prayer service, with both campuses gathering together as one college, reflecting on the videos and speeches presented by our college leaders, our teachers, and the principal, on what they believe MAD day is about. Following these speeches was a brilliant performance by the school band on some well-known songs, and the tribute song for our founder, De La Salle. We were then split up into different groups and then performed the 10km from the Mentone Campus to Rickett's Point, and back again, where we were met with rides, sporting games, competitions, the incredible magic show, the Wii bowling tournament, laser tag, obstacle courses, the list goes on!
From this special day, it has taught us to not only grateful for the special events and opportunities we have available for us, but that we are celebrating a day for those who truly need support. As a St Bede's student, I, on behalf of our college, encourage the general public to be generous and sympathetic to these children and adults, who come from different parts of the world, and are going experiencing much more challenging lifestyles than we are. Finally, if the general public ever see a person from a certain school, group, or community, attempting to raise money for a certain charity or cause, give whatever you can, because you are performing a small act of kindness that actually has a more positive effect on those who need support, and the rest of the world in making a change for good.
Dylan Collins, Year 10
To me MAD is a day where all of the community at St Bede's have the opportunity to come together and enjoy time united, with the idea of giving of ourselves to others at its core. MAD is the perfect opportunity for us all to live Lasallian values by donating money and organising impactful fundraisers for the less fortunate. The reach of this day is made visible by the wave of two-thousand boys walking along the beach trail, enjoying the beautiful country we live in and recognising how fortunate we are. Ultimately, MAD is the day of the year where all of our hard work is put into perspective, we take a view of empathy, practise gratitude and all try our best to give of ourselves.
Archie Lamb, Year 9
The St Bede's College Mission Action Day (MAD) is a really important event on the school's calendar. Its main goal is to raise money for 'the poorest of the poor', for children in India, Papua Guinea, Thailand and Balgo, Western Australia. It is a chance for us to do our part in improving their lives at home and school, by building houses or helping out at schools. But it is also a time to bring the school and community together united for one cause.
My highlights of MAD so far have been enjoying myself with my mates and having all sorts of fun whether that be on rides, games or any of the other activities on offer.
I would like others to know that the St Bede's College MAD is very special, and makes a positive difference to not only the people it is aimed at but also the St Bede's community itself.
Evan Bowles, Year 8
MAD is a day where all St Bede's students and staff come together to raise money for Lasallian schools and children in countries and communities struck with poverty. Even though MAD just means Mission Action Day, fundraising goes on for weeks in different creative ways. For example, Mario Kart and Wii bowling tournaments took place in earlier weeks and raised money to go towards the charity. The main way of money being raised however is the 10Km walk that takes place on the day. We kindly ask family and friends to sponsor us for this walk and all money raised goes towards the cause.
Highlights of the day include the 10km walk, rides to go on, activities to do and learning more about where your money actually goes too.
MAD day is one of the most important days on the school calendar and is looked forward to every year by every student. Everyone sees the importance of the fundraising and enjoys helping children in need in Papua New Guinea, India, Balgo and Thailand by building houses and school facilities.
Click HERE to view the St Bede's College Promo Video