The Junior Band and Drum Line from St Bede's College Mentone joined in the celebrations at the Music Festival Day held late last month at Nepean Special School in Seaford.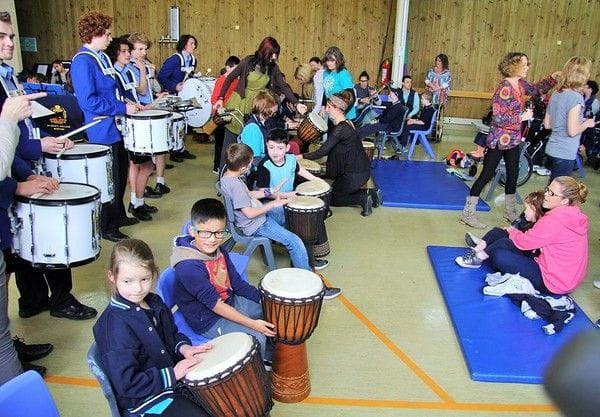 The Melbourne school caters for primary and secondary students with disabilities and offers engaging programs including a strong music curriculum and vocational education and training courses.
After performing a variety of musical pieces for the school community, the St Bede's students then joined the Nepean students in the playground during their lunchtime break, interacting and talking with students from their nearby school.
"We were thrilled to also hear the Nepean School band and singers perform two songs", explained St Bede's College Music Director, Mr Neil Hambly.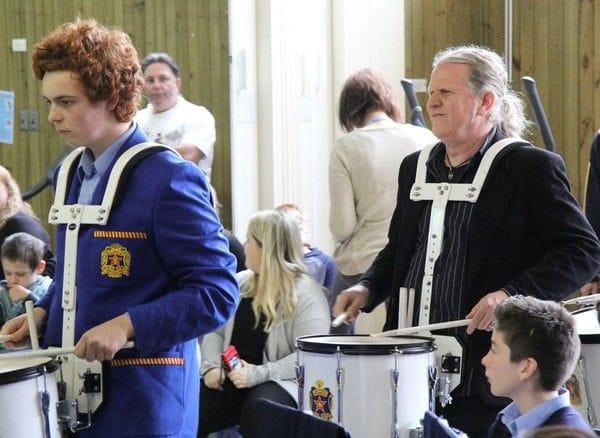 "The concert component of our visit concluded with all the performers and the audience participating in a heart-rhythm drum and body percussion performance", he added.
"It was a terrific day for all of the St Bede's College students and staff and I certainly left with a renewed appreciation of how music can play a positive role in all people's lives and admiration for the care that the staff of the Nepean School show towards their students", Mr Hambly said.