St Michael's College graduate Murtaza Hussaini has drawn upon his personal experience as a refugee fleeing war-torn Afghanistan to help launch a promising career as a portrait artist.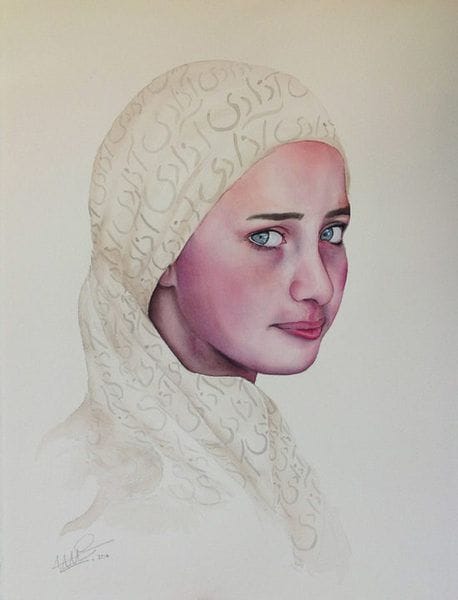 A graduate of the Class of 2014, Murtaza is now in his second year of a Visual Arts degree at the University of South Australia.
He was among a group of talented artists who had their work displayed this month at the Bob Hawke Prime Ministerial Centre's Kerry Packer Civic Gallery at the University of South Australia.
It was part of an annual protrait exhbition about people from a refugee background, organised by the Australian Refugee Association.
Murtaza settled in Australia in 2009 after he and his parents fled across the border from Afghanistan to Pakistan before they were granted refugee status here.
While he was in his final year at St Michael's College, he started volunteering with the Australian Refugee Association and helped come up with the idea of the portrait exhibition to help dispel common misconceptions around refugees and asylum seekers.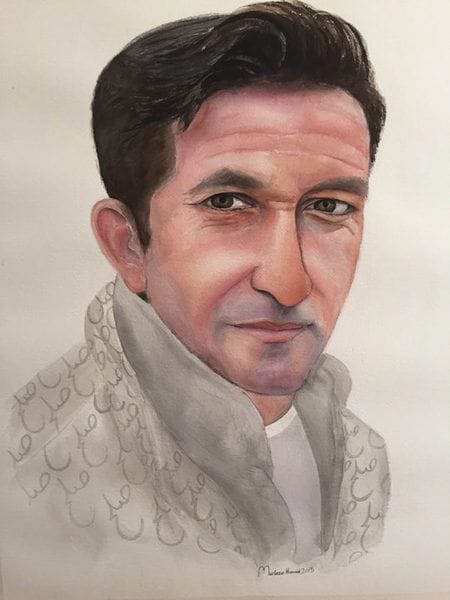 "It was around the time when there was a heated debate in Australian politics about the rights of asylum seekers and I wanted to show that refugees have to overcome a lot of personal struggles to try and start a new life here and are not posing a threat to anyone", Murtaza explained.
"I was very fortunate at St Michael's College to have a really supportive art teacher, Mr Terry McDermot who has been a great mentor to me and has been to all our exhibitions since I left school too which has been really encouraging".
Murtaza praised St Michael's College for its inclusive learning environment where everyone is made to feel welcome across all cultures and religious backgrounds.
"I enjoy maintaining a strong connection to the school because as a Muslim student, I was always made very welcome and was always strongly supported by the students and staff", he said.
Murtaza said there has been such a positive response from the South Australian public to the current exhibition that he is hoping to see it launched nationally in the future.
He is also looking forward to a budding career ahead of him as a professional portrait artist once he graduates in 2017.