Year 9 students from St Michael's College in Adelaide have been recognised with a prize for the best entry of any Secondary School in South Australia in the annual Anzac Day Schools' Awards.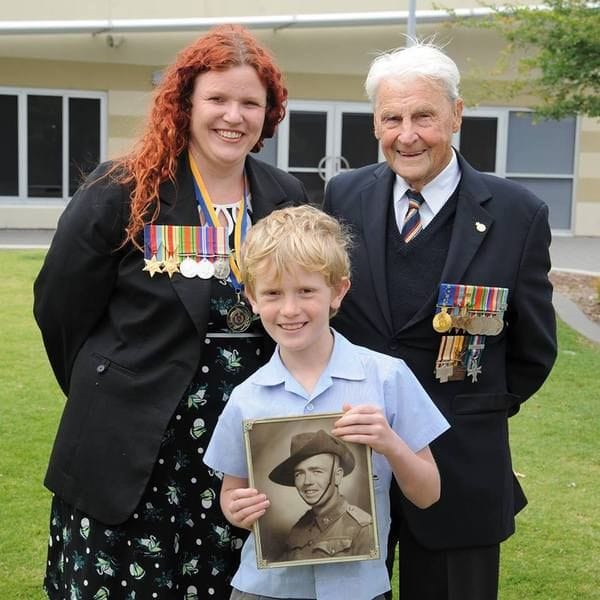 The national awards are organised by the Department of Veterans Affairs to encourage initiative and creativity in the way schools commemorate Anzac Day.
Distinguished war veteran, Mr Bill Corey, who is the last surviving Rat of Tobruk, presented an award to the students during a visit to St Michael's College.
Through the strong support of their History teacher, Ms Jane Sykes, the St Michael's class greatly enhanced their understanding of the First World War through an innovative partnership with students from a French school, Lycee Giraux Sannier in Boulogne-sur Mer.
Through the Anzac Centenary Schools' Link Program, the students in Adelaide and Boulogne shared their findings based upon local research on individual soldiers who had fought and died from their local communities in northern France during World War One.
The St Michael's College students produced videos and Power Point presentations to share their research with the students in Boulogne who were also able to speak about their visit to the war graves of the Australian soldiers, close to their home town.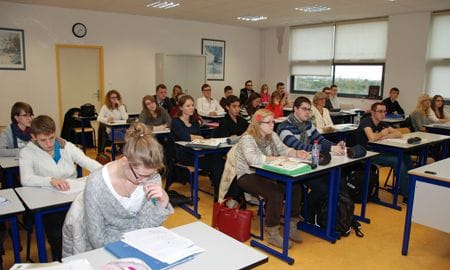 The Adelaide students also put together an exhibition for the whole school community featuring the individual stories of the two soldiers from Henley Beach they focused on in their research; Ernest Wallace and Philip Groves.
The judges were particularly impressed with the cross-curricular approach to the project, which covered key learning outcomes across English, Art and History.