A group of 15 staff members from De La Salle College in Revesby braved torrential rain on a cold Sunday morning this month to provide food and other essential items to the homeless in central Sydney.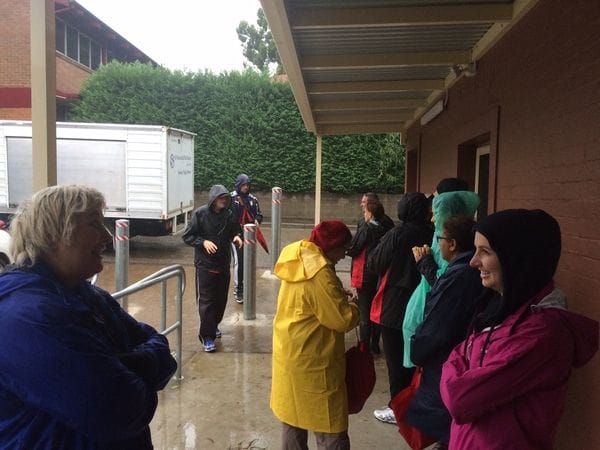 In a great display of the Lasallian values of faith, service and community, the staff put together 100 care packages which were distributed through the St Vincent De Paul Brekky Van to those in real need this winter.
The staff spent many hours handing out the packages in very difficult weather conditions and offered caring support to the homeless.
The volunteer effort was coordinated by the school's hard-working Religious Education Coordinator, Mrs Marg Marriott with strong support from Principal Mr Tim Logue.
Brekky Van is a service which provides a cooked breakfast, cereal and hot drinks, each weekend morning to the homeless and those in social or financial hardship.
The service not only helps provide a hot meal to the disadvantaged, but also helps to break down feelings of loneliness and isolation faced by many homeless Australians.
It is complemented by a Night Patrol service where volunteers spend a number of weekend nights handing out hot drinks and food to the homeless in inner Sydney and the outer western suburbs.