CONGRATULATIONS TO HARRISON LEE
Harrison has been selected in the Australian Junior team to compete at the 27th FIG Trampoline Gymnastics World Age Competition in Tokyo on the 5-7 December. Harrison will be competing in the Double Min U17 age group. Congratulations Harrison! If you'd like to support Harrison in his quest to go to Japan log onto: - gf.me/u/vz75p3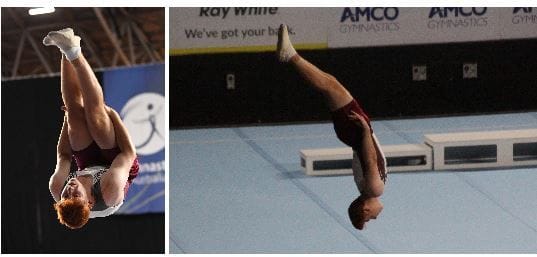 CONGRATULATIONS TO SHANNON PETRE
Over the holidays Shannon Petre (Year 11) competed at the BMX QLD State Championships held in Sarina. She won both her age class (16 years girls) as well as the Elite Class (Superclass Woman). This was her first big race competition back after a shoulder reconstruction 12 months ago. Congratulations Shannon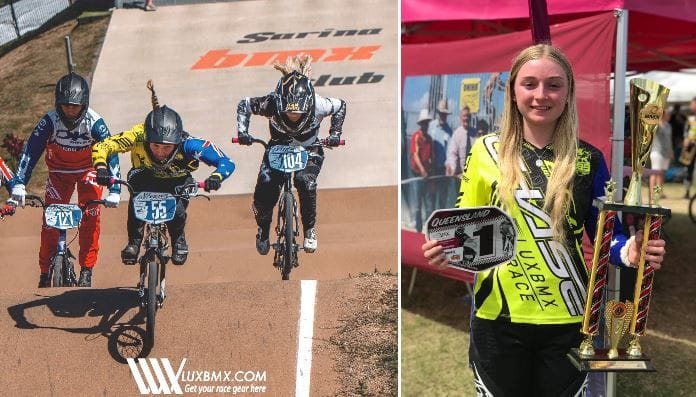 CONGRATULATIONS KAYLA GAVIN
Kayla has been selected to represent Australia in the 14 Years Girls Futsal Team to compete in the UK in April 2020. If you would like to support Kayla in her quest to go to the UK log onto:- https://www.gofundme.com/f/help -kayla-represent-aus-in-futsal.
KIRBY SHORT, AUSTRALIAN CRICKETER
Captain of the Brisbane Heat since 2017, leading the team to their maiden WBBL title in 2019 and currently the longest-serving member of the QLD Fire, Kirby Short is a titan in the Australian cricketing world. A Queensland Under-17 and Under-19 representative, Kirby was a member of the Queensland Under-17 team that won the national title in 2003-04. She has also represented Queensland at youth level in volleyball and softball. Kirby has been a mainstay in the Queensland Fire squad since 2005-06 and was part of the victorious squad that won the 2014 WT20 title. She has been dynamic in the field, both in the air and on the ground. Kirby comes from a sporting family, with her mother representing Australia at softball and her grandfather Mick Harvey playing first-class cricket for Victoria and Queensland before coming a first-class umpire. Kirby is also a passionate educator and was awarded the ACHPER QLD Inspirational teacher of the year award in 2016. After serving as the Head of Department HPE and Sport at MacGregor SHS from 2017 to 2018, she has been appointed Acting Deputy Principal for MacGregor SHS this year.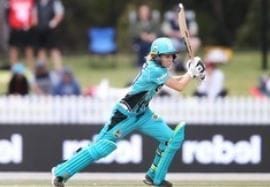 KARA SAUNDERS, AUSTRALIAN CROSSFIT ATHLETE
Kara is an Australian CrossFit athlete and fitness entrepreneur. To date, Kara has participated in seven international CrossFit events, was crowned the second Fittest Woman on Earth in 2017, and has earned the title of Australia's Fittest Female on five occasions (2012, 2013, 2015, 2016 and 2017.) From 2015-2018 Kara was ranked no 1 in Australia for the Crossfit Open Women's division. She co-owns a gym called CrossFit Kova in Brisbane and is currently developing and launching a sunglasses company called Activ. This year Kara and her husband welcomed their first child, a little girl Scotti. Some of her greatest achievements have been winning the Spirit of the Games Award in 2016 and in 2017, standing on the podium at the CrossFit Games as the second fittest woman on earth. Kara loves all things nutrition, natural health and fitness and spends her days living and breathing them.