Posted by Sr Antoinette Baldwin SSJ on 15 April 2020
Are your vaccinations up to date?
Papua New Guinea ticks all the boxes for many of us with a Lasallian Heart. It gives an opportunity to serve at the coal face of the human and Christian education of youth, especially the poor. It is education in the broadest sense, allowing those who serve and are served to grow towards fullness of life. It is also stunningly beautiful with a relaxed lifestyle. However, Papua New Guinea is a tropical, developing country and poses health challenges that are not as evident in cooler, more developed areas.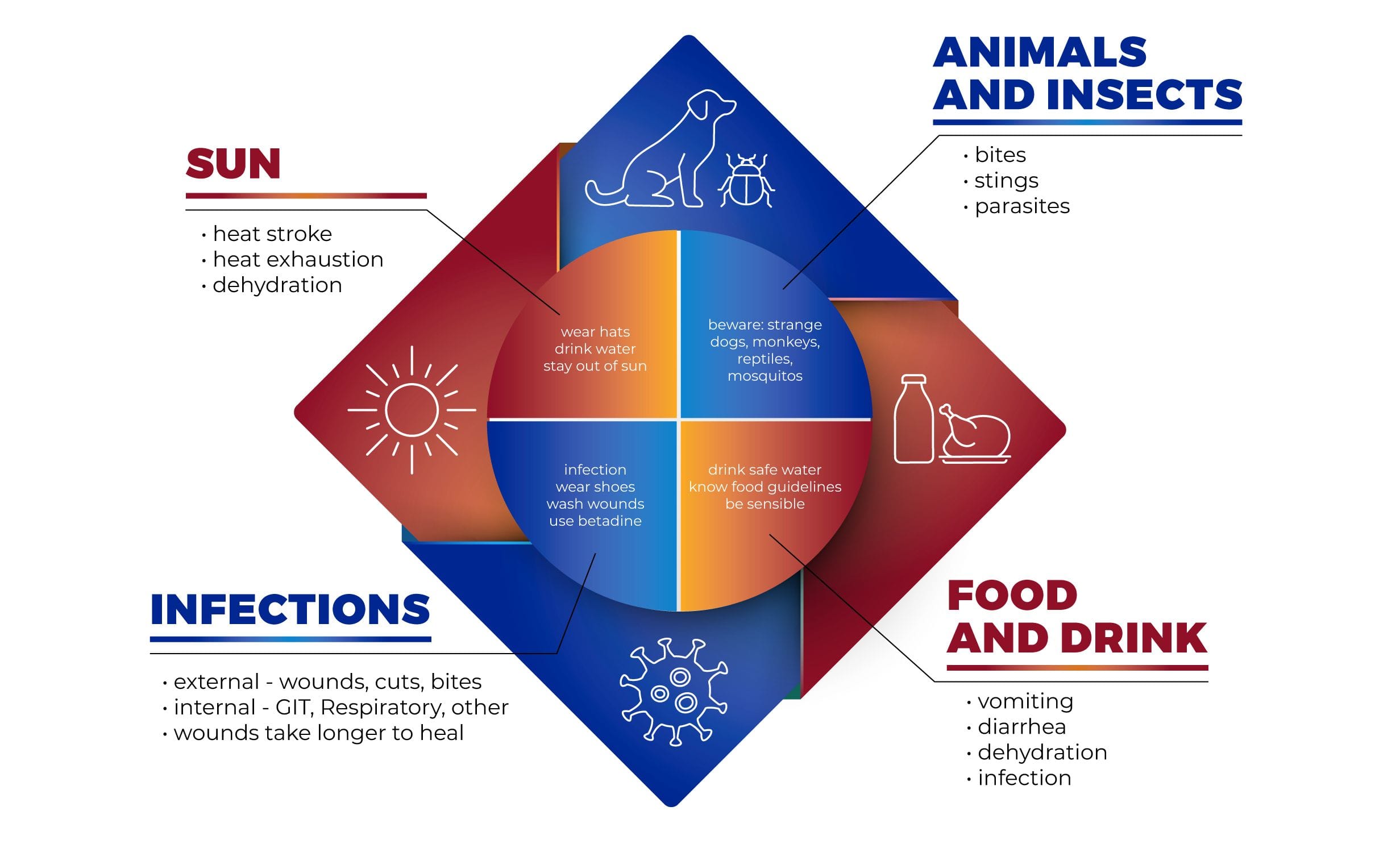 Please attend the emergency department of PIH or another doctor of your choice if:
You have a fever, sweating or chills of any sort
A cut, laceration, bite or wound that appears red and swollen and does not heal with basic first aid - betadine or similar antiseptic, washing with salt and water, covering wound
Any vomiting, diarrhoea, persistent nausea, abdominal pain that does not ease after 24 hours or is accompanied by fever, chills, dehydration, shivering or a rash
Severe headache that does not respond to over the counter remedies like paracetamol
A persistent, severe sore throat and swollen glands
Any other problems that persist for longer than 72 hours
A persistent cough
Unexplained weight loss
In PNG De La Salle has an agreement for emergency and inpatient care with Pacific International Hospital. Brothers volunteers and visitors can attend for care if their names are registered. The Sector Coordinator, or Brother Director, can add and subtract names from the list at any time with an email or phone call.
HANDWASHING OR HAND SANITISATION IS THE SINGLE MOST EFFECTIVE WAY TO PREVENT ILLNESS
Author:
Sr Antoinette Baldwin SSJ
About: Sr Antoinette is the Health Care Coordnator at the De La Salle Provincial Office in Sydney.