Posted by Br Bill Firman on 12 October 2016
The senseless violence continues in South Sudan and an early end to conflict looks increasingly remote. It is hard to be clear on exactly what is happening when there is so much denial of the truth and deliberate misinformation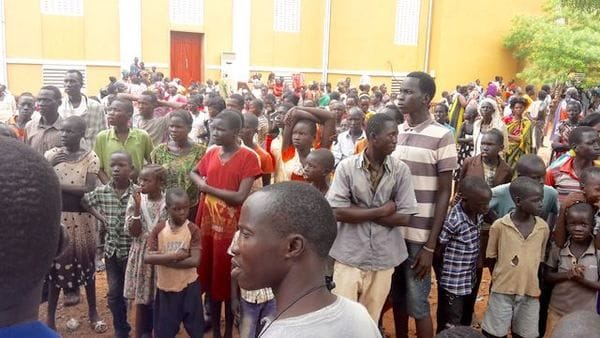 and disinformation. It was reported yesterday that 'South Sudan's National Security Service arrested and tortured a journalist over an article that allegedly criticized President Salva Kiir for failing the country.' The report went on to say: 'South Sudan has intensified its crackdown on journalists since about mid-2013 before the current civil war started and continuing to-date.' There are often rumours of fighting and impending attacks that never eventuate but it is also true that access to areas where there is fighting is denied to those who might report critically.

So let me suggest what I think is happening as I try to make sense out of all I read, hear, and experience. The ordinary people are appalled by what has become of their country. Yesterday our local cook was obviously upset that two men had tried to break into her tukul the night before. Fortunately, she has a very strong door and some noise frightened the intruders away but the ordinary people feel very insecure. Many people, including soldiers and police, have not been paid. They cannot buy food - so they take from others what they need. That much is understandable but when law and order declines, opportunistic looting, raping and killing increases. There are many fine people here from other neighbouring countries who provide vital services that help South Sudan, but there are also those who come here because there is more chance to rob without being caught. Our Kenyan finance officer was set upon by three armed men lying in wait for him to emerge from a restaurant. They stole his personal goods and our vehicle. He recognised them, from their language and appearance, as Ugandan.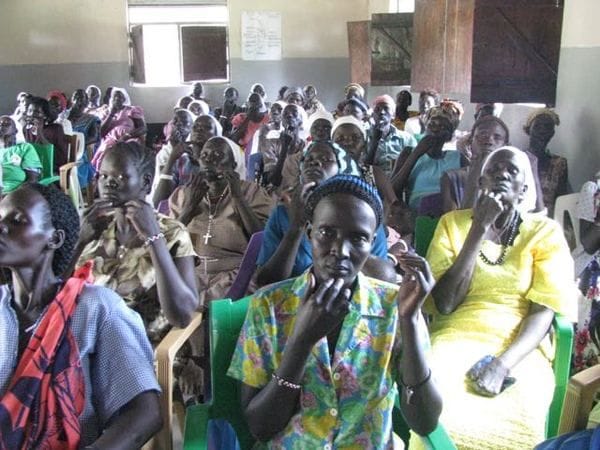 I am told South Sudan has more than 600 'Generals' matched only by the USA and Russia, but operating within a very much smaller area! Some do lead the Government troops and some are part of the opposition but others simply have their own militias and many have swapped sides, and some have swapped back again, since the conflict erupted in December, 2013. The prime loyalty of many of the generals, and the troops they lead, is to their ethnic group. They are strong in their home area but are only loosely aligned to the Government or Opposition leaders. In other words, Salva Kiir and Riek Machar do not speak, nor decide, for them. The situation in South Sudan has moved from civil war towards anarchy. Anarchy is more difficult to resolve, especially when it is combined with deep tribal resentment.

One local writer, Jacob Lagu, warned that violence in South Sudan was polarizing communities saying, 'War is a dirty business. It inevitably degrades us all. It diminishes our humanity as steadily as we dehumanize our adversaries. We are all locked in conflicting victimhood narratives. Each side believes wholeheartedly that they are the victims of injustice. Each side believes that their adversary is the unrepentant aggressor. What makes this state of affairs particularly pernicious is tribalism. It causes us to associate a person with their community. It has sharpened the distinction between 'them' and 'us'. It has led us to the tragic calamity of collective punishment,' he stated.

It is clear that the Government is in a position of greater strength than when the conflict started. Dinka now dominate the Government army and that army is better equipped than the rebels. The President's decree creating 28 states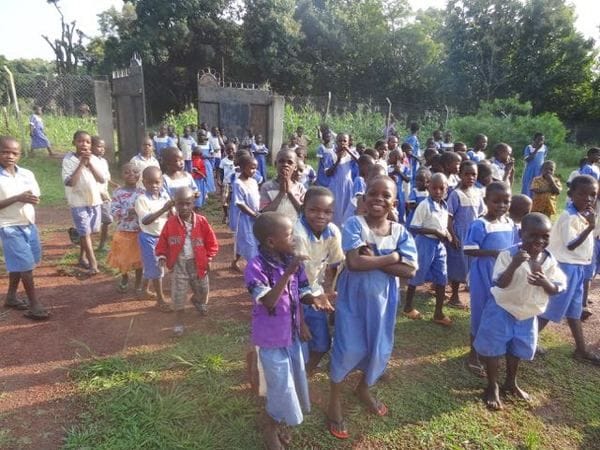 was clearly designed to put more areas under Dinka control. There has also been a clear tactic of destabilizing areas that had remained peaceful during the first years of the conflict with attacks on civilians by 'unknown soldiers'. So it is that Juba is now quite secure whereas Yei is engulfed in lawless misery. It is simply not clear who is fighting whom. Yesterday, three buses taking people from Juba to Uganda on the main highway were attacked. The Eco bus, the one owned by Dinka, was the only one burned. It is not clear what happened but it seems anyone identified as Dinka was executed or taken captive. To me it appears the conflict is entering a new phase of guerilla resistance to the Dinka-led Government. Such situations can last for many years.

To some the situation may appear hopeless, but there are many good people offering support and practical assistance to the people of South Sudan. We can begin by working closely with the people in re-establishing 'pockets of peace' out of which a wider peace will grow. We are soon to open the Good Shepherd Peace Centre, an initiative of the combined religious in South Sudan. It will offer programmes focused on reconciliation and unity. It will be a sign of hope, and an aid, to a lasting peace.