Posted by Michael Kenny on 17 April 2016
Over 170 delegates from across the Asia Pacific Region are gathering at La Salle College Middle Swan for the inaugural Lasallian Educators Conference this week.
The conference will feature a keynote address on Tuesday by the Superior General of the De La Salle Brothers, Robert Schieler and presentations by Lasallians in schools and other works across Pakistan, Papua New Guinea, Australia and New Zealand.
There has been a particularly strong interest in the conference from teachers and principals from Pakistan with nine delegates from schools and Brothers communities across Faisalabad and Multan.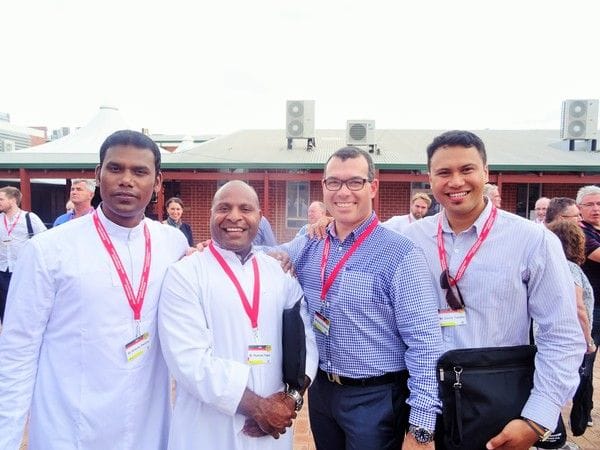 Eleven delegates have made the long journey from New Zealand to Perth for the conference with seven delegates from Papua New Guinea and strong interest also from Malaysia, Singapore, Indonesia and the Philippines.
The conference began with a spirited Welcome to Country led by members of the local Noongar community who also invited teachers to join in a dance with them before a smoking ceremony in thr school courtyard.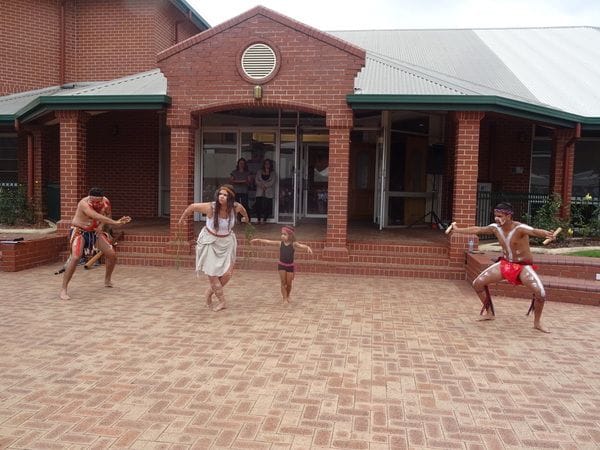 The delegates then were led into the St John Baptist De La Salle Chapel for a mass celebrated by La Salle College Chaplain Fr Richard Sadowski.
In his homily, Fr Richard spoke about the significance of Good Shepherd Sunday and the vocation of a Lasallian educator in contemporary society.
He urged the delegates to let God touch their hearts before they teach the hearts of their students, drawing upon the great role model of St John Baptist De La Salle.
After communion, a talented dance group from La Salle College provided a well choreographed reflection on the theme "Receive the Power to be a Light Unto the World".
The delegates were then ushered into the Nicholas Barre Auditorium for an official welcome from La Salle College Principal Wayne Swan.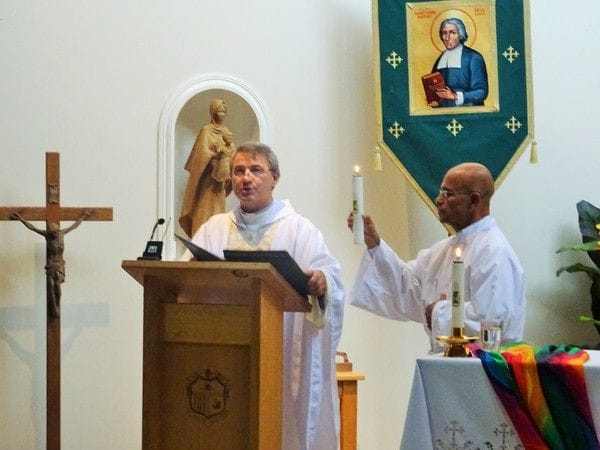 He paid tribute to the rich Lasallian heritage in Western Australia which stems back to 1867 when a De La Salle Brother from Ireland and Germany had the foresight to establish a community in Middle Swan.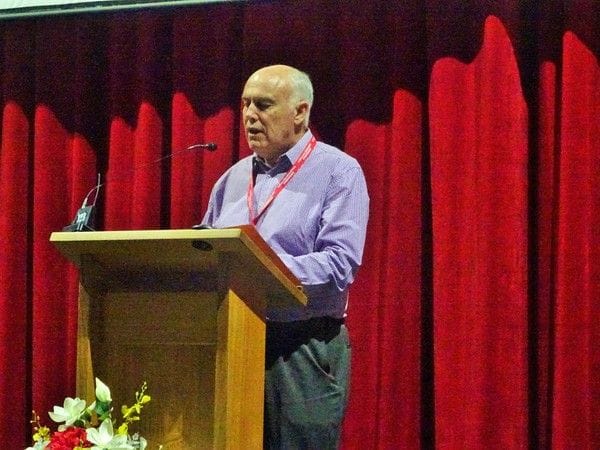 But Wayne acknowledged that those pioneering Brothers would never have imagined how much the Lasallian mission would end up flourishing in that same area to now host a conference drawing teachers from across the Asia Pacific Region
Brother Visitor David Hawke paid tribute to La Salle College, describing it as a beacon across our District and he praised teachers and principals from across the region who had made the journey to Perth, saying it captured well the notion that "We are Lasallians without Borders".
Br David said the conference was a great opportunity to animate Lasallian education in our District, calling on those present to return to their workplaces with a renewed zeal, inspired by the keynote addresses and presentations over coming days.