Principals, teachers and college board chairs from across our Pacific Asia Region have converged on Moraga in California to undertake two weeks of intense study on Lasallian history and spirituality under the Buttimer program.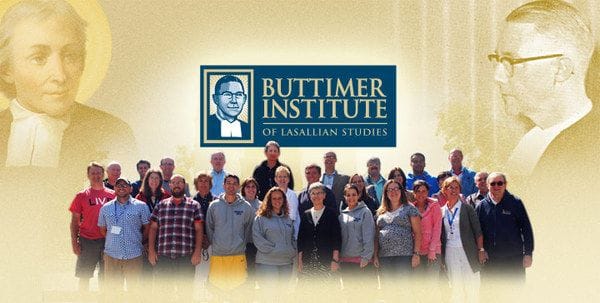 The program started over 30 years ago and is named after the former Superior General of the De La Salle Brothers, Charles Buttimer who was the first non French Brother to lead the Institute.
The residential program is held annually in late June and early July and is aimed at deepening our knowledge of St John Baptist de la Salle, while engaging in community with the De La Salle Brothers and Lasallian Partners.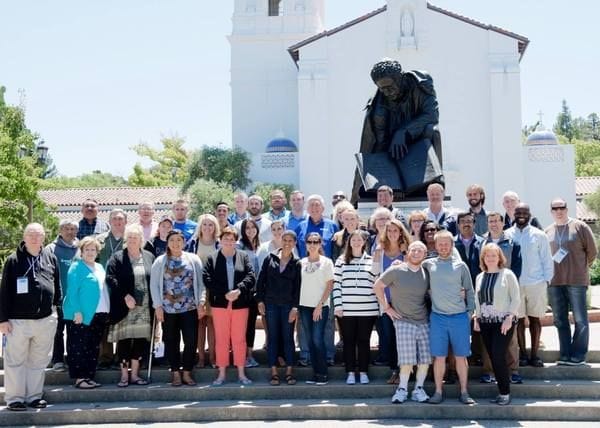 The program is run over three stages, allowing Lasallians to deepen their understanding of the Charism over a three year period.
This year, 19 participants in the Buttimer program have come from the Pacific-Asia Regional Conference (PARC), including 11 from Australia, five from New Zealand and one from Pakistan.
There are also participants in the program this year from the Philippines and Singapore.
The participants include the Executive Director of the Lasallian Mission Council, Mr Merv McCormack and Assistant Directors of Formation, Ms Amanda Proulx and Mr Shane Dwyer.
There has been a particularly strong representation from Australian and New Zealand Principals at Buttimer this year.
Melbourne Lasallian Principals Mr Andrew Walsh and Mr Peter Houlihan, St Michael's College Adelaide Principal, Mr John Foley and Board Chair, Ms Marie Dorrington and the Acting Principal of Oakhill College in Sydney Mr Jonathan Byrne are all attending classes at Buttimer.
The Principal of John Paul College Rotorua, Mr Patrick Walsh and staff members, Ms Marie Hepi and Ms Sheryl Hewitson are participating in the formation program, alongside Mr Tim Stuck and Ms Anna Mace from Francis Douglas Memorial College in New Plymouth.
The Buttimer program is of strong interest to Religious Education Coordinators and Lasallian Facilitators, with Mr Mark Micallef and Ms Ria Greene from St Bede's College Mentone also attending the program this year.
The Auxiliary Visitor from Pakistan, Br Shahzad Gill is also attending Buttimer in 2016.
Further information about the Buttimer program can be found here.