Students from across all Year levels have enthusiastically backed a Sponsor a Child Program at James Sheahan Catholic High School in Orange, raising valuable funds to support education and nutrition for disadvantaged children in India, Indonesia and Guatemala.
On a fundraising day on 5 February, all students at the Lasallian school brought in a gold coin donation aimed at supporting the needs of one child from each of the three countries.
The students then used their gold coins to create maps in the playground of each of the three countries they are supporting.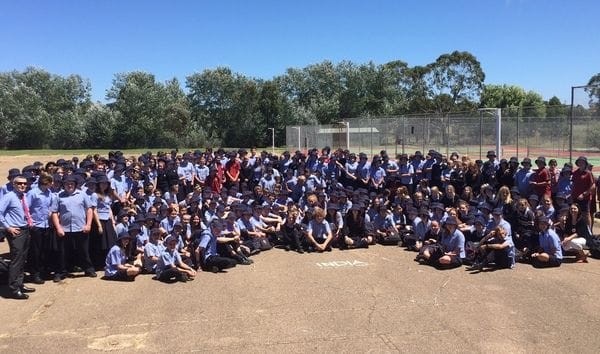 Over two thousand dollars has been raised so far to support the fundraising campaign which is being coordinated through an aid agency, Compassion Australia.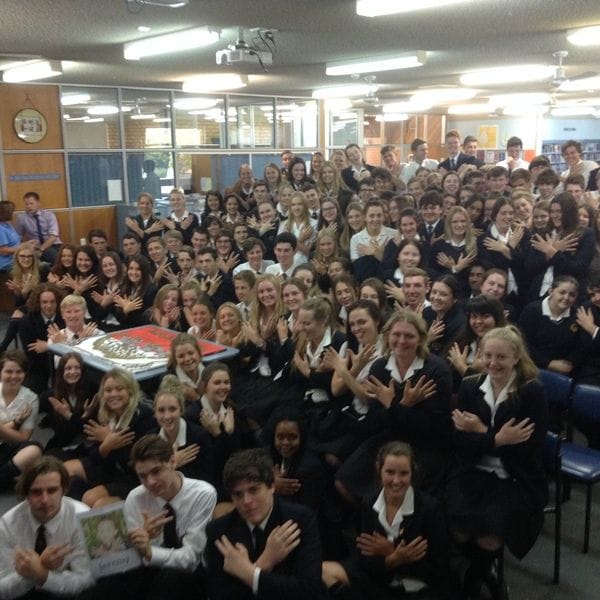 The latest fundraising project has been organised by the Year 12 leadership team and it will continue throughout the year.
"It's very much part of the culture of our school to contribute generously to charities which fits in with the Lasallian tradition of reaching out to those in greatest need", explains Year 12 team leader, Caleb Hewitt.
Fellow Year 12 student leader, Hanna Khalil says the project has raised greater awareness about the extent of poverty and disadvantage in a number of countries.
"It's been really rewarding, involving the whole school in this and we are hoping some of the senior students can travel over to the countries involved in the program and visit the communities we're helping", she says.
The Religious Education Mission Coordinator at James Sheahan Catholic High, Amber Calleja, says the fundraising has been directly linked to the school's broader social justice program.
"We are also involved with an immersion program to Sri Lanka, through the Lasallian Foundation, where senior students travel to Mannar and help with the rebuilding and painting of a new La Salle Medium School", Amber explains.