Posted by Michael Kenny on 17 January 2016
The picturesque setting of Collaroy on Sydney's northern beaches has played host to a vibrant formation program for Youth Ministers and Lasallian volunteers from across Australia, New Zealand and Papua New Guinea.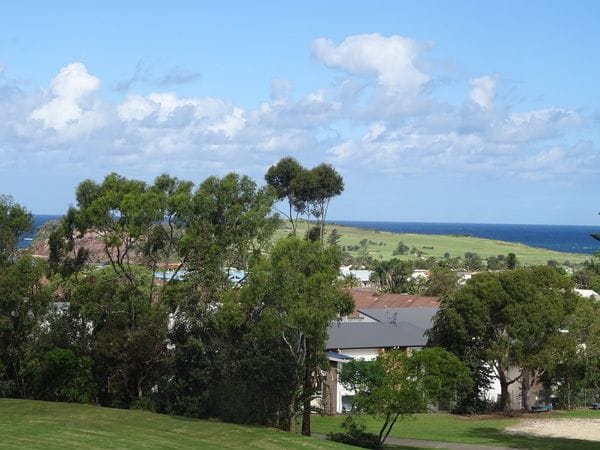 The four day Lasallian Youth Ministry Induction program helps equip new and ongoing Youth Ministers and Share the Mission volunteers with the skills they need to work with students and staff, to gain a stronger appreciation of the Lasallian mission in schools and to meet their obligations under child protection legislation.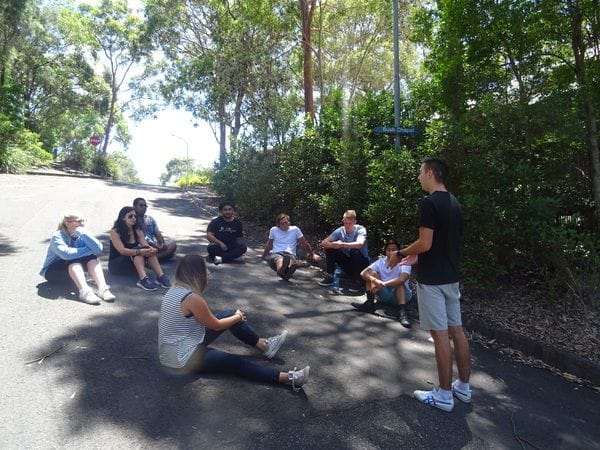 The 16 youth ministers have undergone extensive training sessions led by members of the Lasallian Mission Services team on public speaking, leading prayer sessions and managing small groups.
It comes directly ahead of the Lasallian Student Leadership Seminar where senior secondary students will also travel to Collaroy Beach to undergo four days of training and mentoring to prepare them for leadership roles in their schools.
The De La Salle Brothers have taken an active role as teachers and mentors across the two events.
Director of Formation, Br John Cantwell has given the Youth Ministers a strong overview on the historical background to the life of St John Baptist De La Salle and how it ties in with their current mission in schools.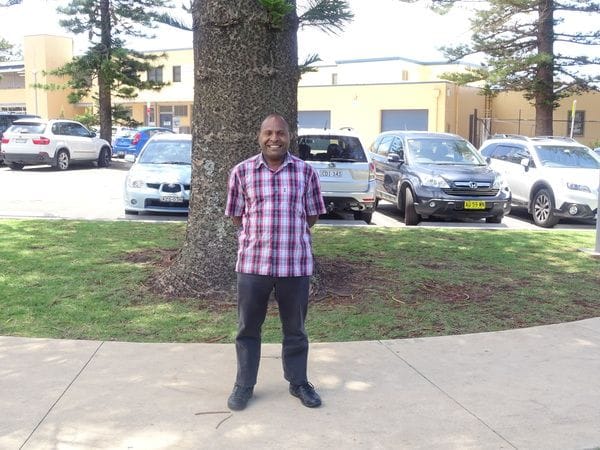 PNG born Br Thomas Yapo has played an active role in the program at Collaroy, acting as mentor to the youth ministers and volunteers and as a reader at the Vigil Mass.
Br Thomas has been working at De La Salle College in Mangere East in New Zealand over the past two years after spending a number of years as a teacher at the Hohola Youth Development Centre and at Mainohana Catholic Secondary School in PNG.
He says travelling to Collaroy has helped him appreciate more the strong bonds which connect all Young Lasallians across our district.
"The Lasallian spirit is very much alive at Mangere where I've been working and I see everyday how the students act as brothers to each other", Br Thomas explains.
"But I see that same spirit in PNG as we draw upon talented graduates from our teachers colleges to help expand the reach of the Lasallian mission beyond Port Moresby and the Highlands to more remote provinces".
Alongside Br Thomas at Collaroy is the newly appointed Youth Minister for Papua New Guinea, Dagia Aka.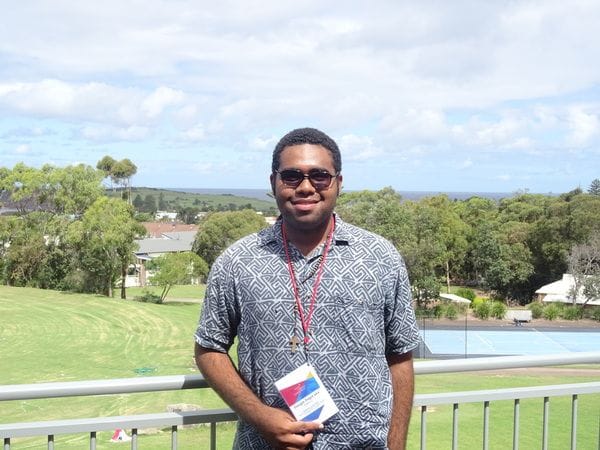 A recent graduate from Jubilee Catholic Secondary School in Port Moresby, Dagia is a talented public speaker who has won numerous debating competitions in the country.
He is now using his talents to help strengthen the Lasallian mission in PNG.
"Attending a Lasallian school like Jubilee helped to foster my love of the Lasallian charism and its great commitment to the disadvantaged which I'm also hoping to draw upon through my studies in social work", Dagia explains.
"I've been made to feel so welcome here at Collaroy by the fellow youth ministers and this is such a great opportunity to network and share our common work as Young Lasallians".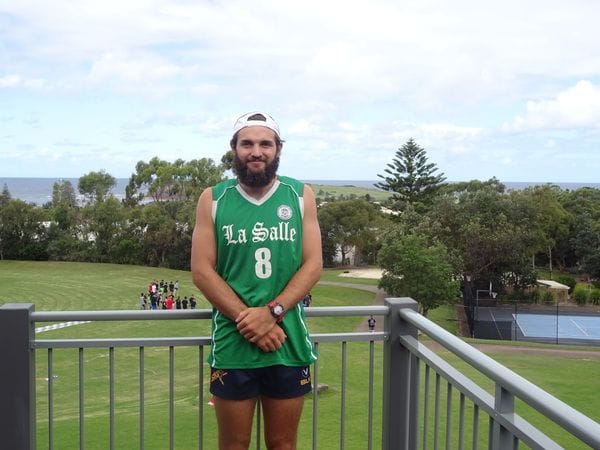 Another youth minister involved in the induction program ,Seamus Linehan has demonstrated an inspiring commitment to Lasallian volunteer work since graduating from Oakhill College in 2014.
He has spent a year as a Share the Mission volunteer at De La Salle College Mangere East and is now continuing his Lasallian mission work as a Youth Minister at Luurnpa Catholic School at Balgo Hills in the remote Kimberley region of Western Australia.
"I saw first hand at Oakhill, the Lasallian commitment to faith, service and community in action and then it was very much alive as well in the welcoming atmosphere from students and staff at Mangere", Seamus explains.
"In the longer term, I'm hoping to pursue a career in the health sciences as a nurse or paramedic working with disadvantaged communities in countries like Papua New Guinea and the Philippines".
Fellow Oakhill graduates, Meryla Lowther and Sidney Chan were also involved in the induction program at Collaroy.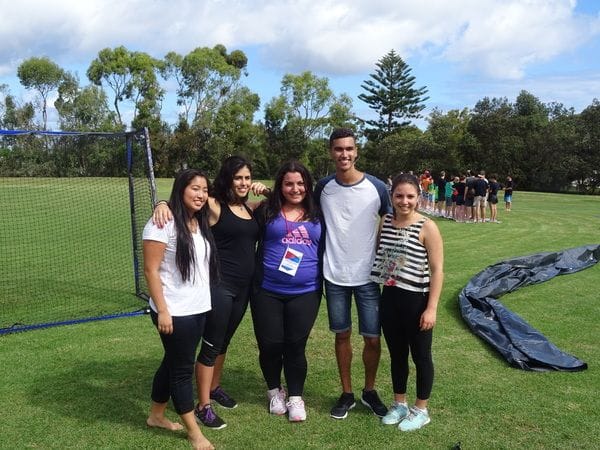 They are both bound for a year long volunteer stint as Share the Mission volunteers at Balgo Hills this year.
It is Meryla's second year with Share the Mission after spending a year as a volunteer in the boarding school at La Salle College, Middle Swan in 2015.
During the induction program, there have been numerous opportunities for the youth ministers and volunteers to enjoy team building activities including a game of Capture the Flag and a dramatic re-enactment based upon the life of St John Baptist De La Salle.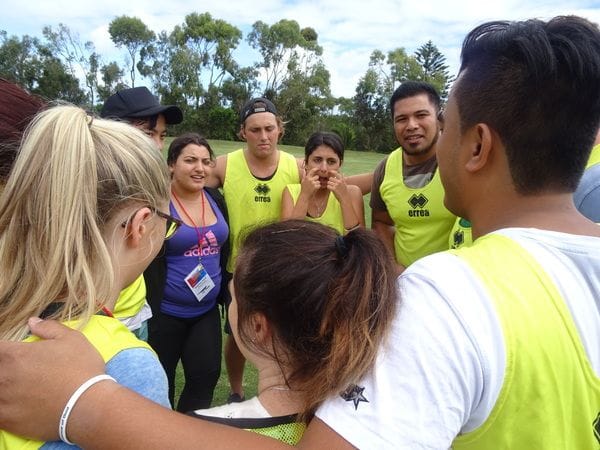 Capuchin priest, Fr Thomas McFadden also celebrated a Vigil Mass in the conference centre chapel with Brother Visitor David Hawke and the Executive Director of the Lasallian Mission Council Merv McCormack in attendance.
Fr Thomas delivered a memorable homily on the Wedding Feast at Cana, urging the youth ministers and volunteers to go forth energetically in their mission and lead others to Christ.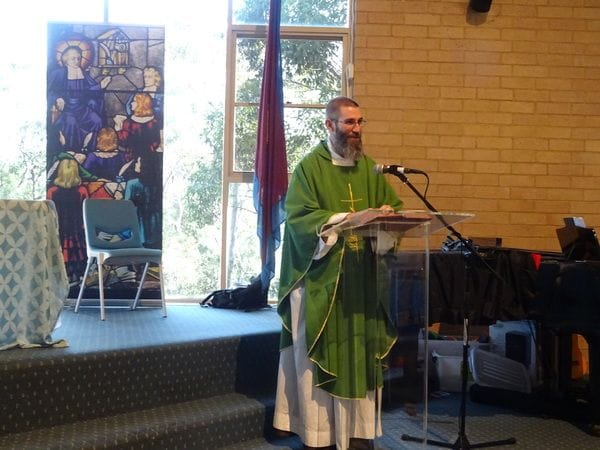 Br David also spoke at the mass, drawing upon the second reading from St Paul to the Corinthians to urge Young Lasallians to draw upon their unique gifts and talents to embark on a Gospel adventure in our district.