Lasallian Mission Services and the Young Lasallians Team are proud to announce that De La Salle College Ashfield in Sydney will be hosting the next District-wide Lasallian Youth Gathering from 10-14 July 2017.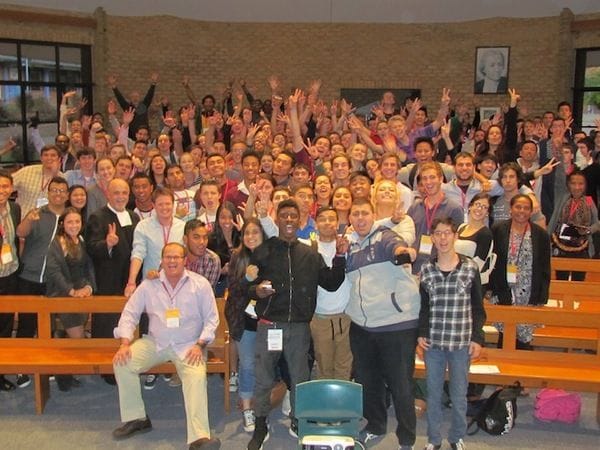 The theme for the event is "One Call, Many Voices, Answer the Call",inspired by the Institute's theme for 2016 and 2017 and the Jubilee of Mercy announced by Pope Francis.
The last District-wide Lasallian Youth Gathering was held in Brisbane in 2014 and brought together 200 Young Lasallians from across our District and beyond.
It was an outstanding success with the Superior General of the De La Salle Brothers, Robert Schieler among the guest speakers.
Alongside him at the event were Young Lasallians from the United States, New Zealand, Papua New Guinea and Pakistan.
We are anticipating great interest again next year with some outstanding keynote and breakout sessions planned.
Further details will be released over coming months, but we ask all Young Lasallians to set aside this date in 2017, which will coincide with school and university holidays.