Posted by Br Garry Coyte on 4 November 2019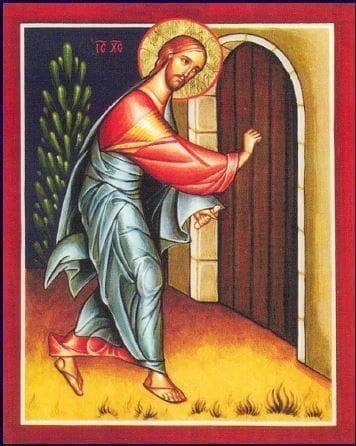 Listen! I am standing at the door, Knocking; if you hear my voice and open the door, I will come in to you and eat with you, and you with me.
Revelation 3:20 Behold, I Stand at the Door and Knock This icon was inspired by the text of Revelation 3:20 as depicted the familiar painting Christ at Heart's Door by Warner Sallman. Christ's stance and shape denote movement, showing that His arrival is urgent. The door is without a handle. Jesus will not force His way in we must open fr...