A team of four talented senior students from St Bede's College Mentone have won first place at the Victorian regional finals of the International Youth Silent Film Festival.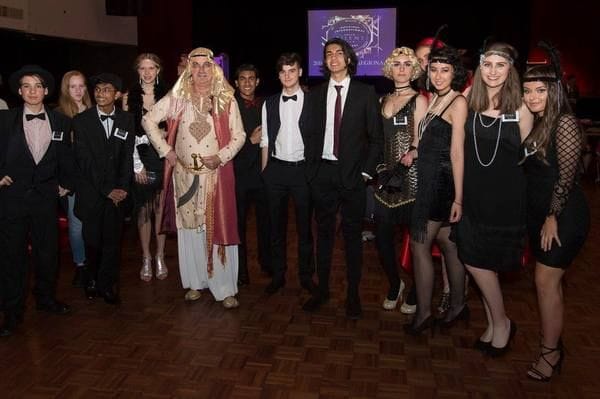 The festival is open to students aged up to the age of 20 from around the world who have to compile a three minute long silent film with prizes awarded for editing, directing, cinematography and story-line.
The four St Bede's students- Jordan Nandan, Julian Petrone, Joshua Bell and Anthony Bougioukos excelled at this year's awards for a Mystery film named Writer's Block.
The Mentone students took first place in three of the four award sub categories, for Story, Cinematography and Directing and were presented with a $1000 cheque for their efforts in a ceremony at Kingston City Hall in Moorabin.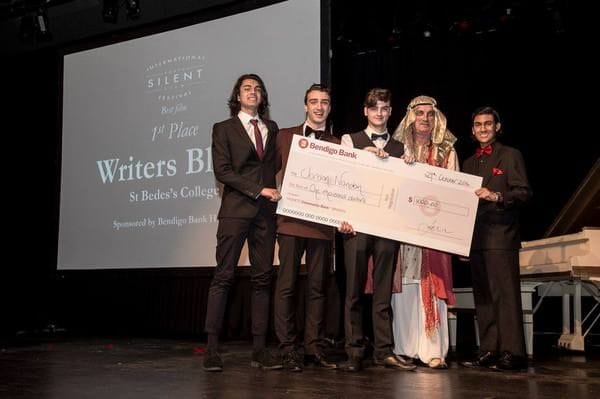 To fit in with the golden silent film era, all guests at the award ceremony dressed to fit in with a "roaring twenties" theme.
As winners in their state division, the budding film-makers will now have their film automatically entered into the global awards with the winner announced at a ceremony in Portland in the United States in June 2017.
The students first nurtured their love of filmmaking at their junior secondary school, St James' College where they excelled in media classes in Years 9 and 10 led by their teacher, Mr Damian Perry.