Posted by Mr John Rhynehart on 14 February 2019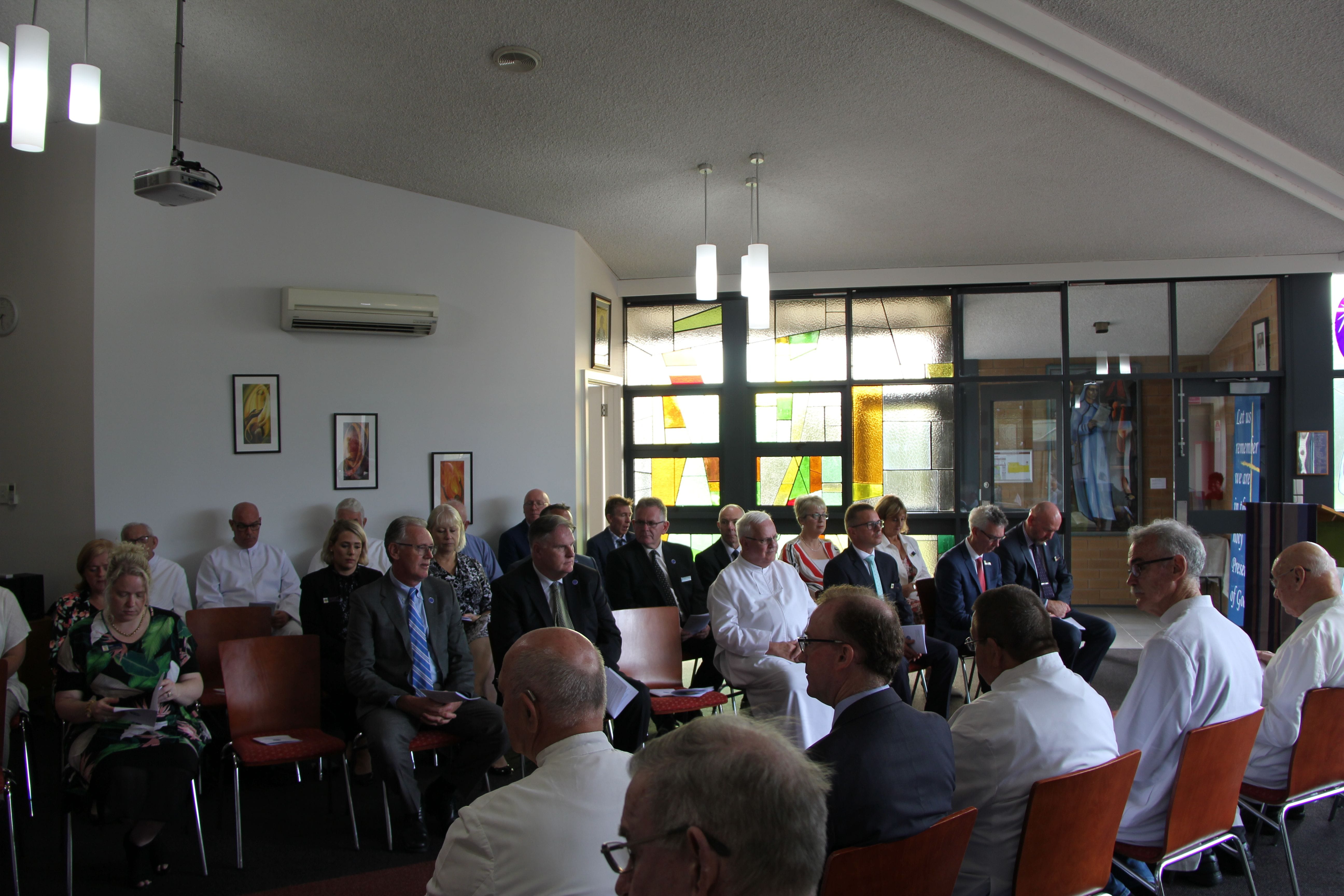 As a way of continuing the Founders' Tercentenary Celebrations in 2019, the Principals and Leadership Teams of the four Lasallian Schools in Melbourne gathered last Friday (8th February) at St John's Regional College, Dandenong to celebrate with and honour the De La Salle Brothers living in community in Malvern and Mentone.
We were very happy to welcome Brother David Hawke to the celebration as well as Brother Dennis Loft who was in Melbourne on a break from his work in Jerusalem. The 20 Brothers who had gathered had, at one time or another, lived some of their vocation in one (or more) of the four Melbourne schools: De La Salle College, Malvern; St Bede's College, Mentone; St James' College, East Bentleigh and St John's Regional College, Dandenong.
The Brothers and Leadership Teams gathered for Eucharist in the College Chapel and lunch in the Graduate's Restaurant. The event found its genesis in the musings of Brother Tony Cummins who, with the Colleges' Faith Leaders discussed an opportunity to acknowledge, thank and celebrate the life and works of the Brothers living in communities in Melbourne. The whole day was well received by the Brothers who were gracious in their gratitude.
Following is a Gospel Reflection by Mr John Rynhart shared at the Eucharist, and we offer it as a way of prompting all Lasallians to call to mind those Brothers in their lives past and present who in some way have touched our lives in the Spirit of the Founder.
Reflection
"One Heart. One Commitment. One Life. As 2019 rolls along there's no doubt we'll hear these words quite regularly. But, when we're listening really listening to those words - what is it we actually hear? And hear it to the extent that we take them on board, we internalise them, we live them? What will it look like?
Perhaps our scriptures today provide a possible response.
ONE HEART WHAT I COMMAND YOU IS TO LOVE ONE ANOTHER! LOVE.
ONE COMMITMENT SPEAK, LORD, YOUR SERVANT IS LISTENING! SERVANT.
ONE LIFE - HERE I AM LORD, I COME TO DO YOUR WILL! TO DO YOUR WILL.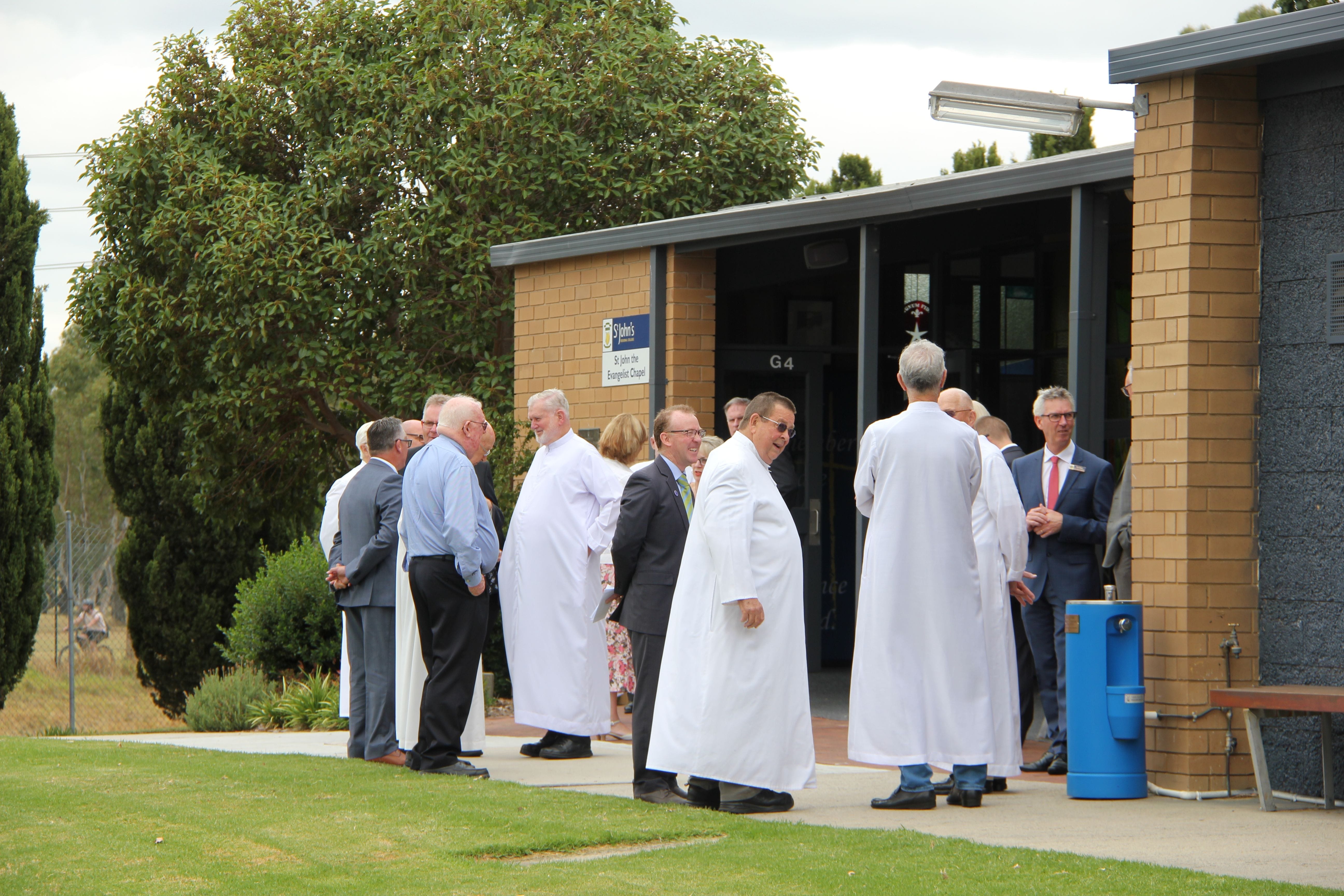 In this place, we see a group of strong, luminous men intent on doing good, who, in their youth, heard the voice of God, through whomever, and responded. It's fitting! Therefore, we continue our Tercentenary year celebrations recognising, honouring, celebrating and thanking the De La Salle Brothers present today. And through them, the thousands of other strong, luminous men intent on doing good, who, through the last 300 years, also responded to God's call and who, in a variety of ways became men of one heart - LOVE, one commitment - SERVANT, one life I HAVE COME TO DO YOUR WILL. We sincerely thank you Brothers.
Those of us who aren't Brothers but are firm and faith-filled associates of the Lasallian Charism could, no doubt, wax lyrical about Brother so and how, in one particular episode of our life, inspired us or assisted us or, even, shaped us in our life's journey. I know the Brothers of my youth, when I was a student here at St John's, Leo Scollen, Matthew Bell, Joe Gable, Calixtus Cusack and others have done just that. They were a presence in this place. They were present with the students. Even with their faults and foibles, I always thought they took what the Founder was offering and weaved it into their daily interactions with the students.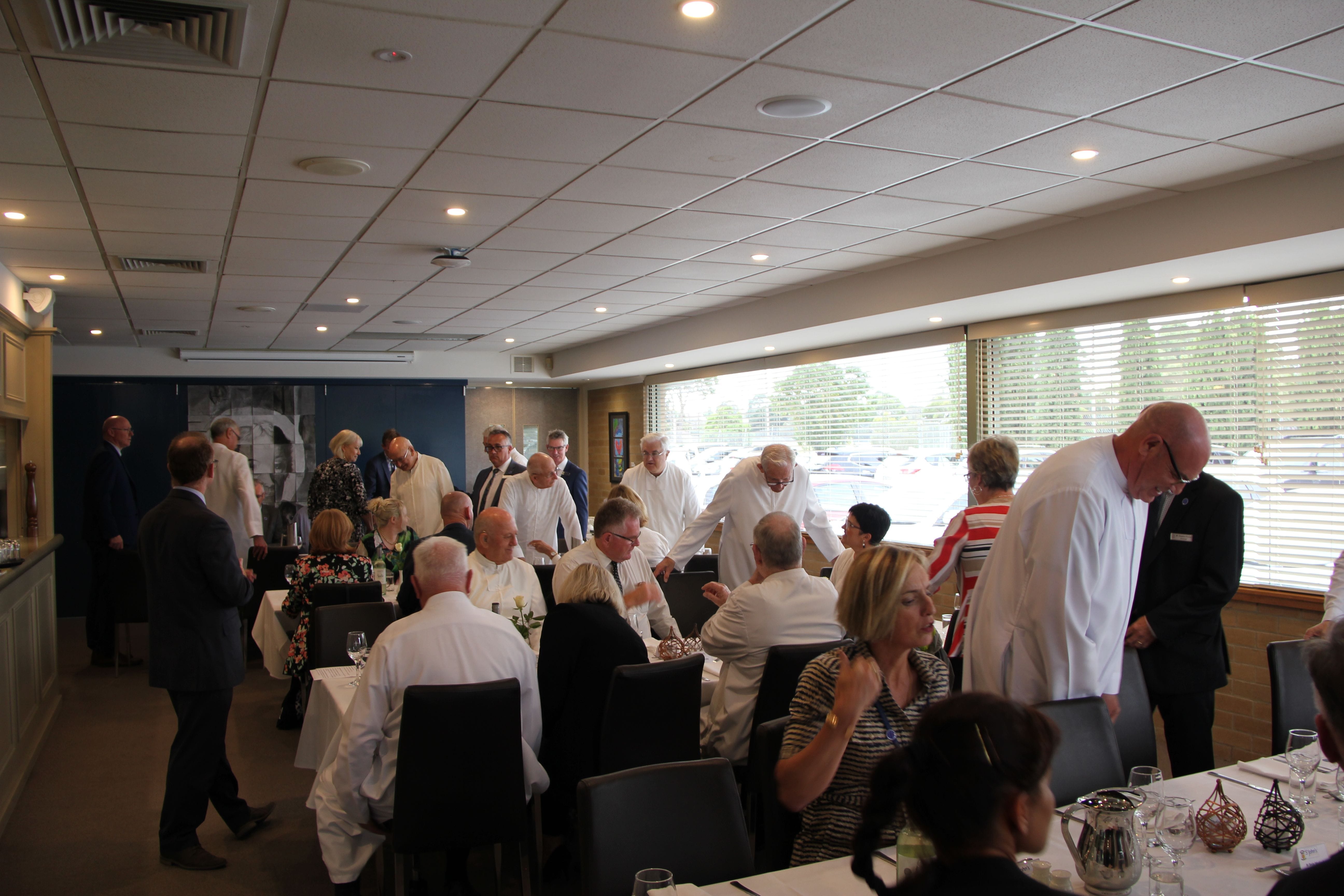 They weren't perfect, but they were the best personification of the Founder's spirituality they could be. Who was your Brother Leo or Brother Matthew who modelled our Tercentenary Theme for you? One heart love. One Commitment servant. One Life I have come to do your will.
Forgive the parochial anecdotes! They're an attempt to prod your hearts and memories so as we continue our Eucharist we can call these strong, luminous men to mind and pray for them pray in thanksgiving for their gift to us.
My Father died when I was 16 years old. He was buried on 8th January 1982. Like recent days, it was a hot summer. People were shocked by the news, but many were away at beach-side get-aways. As my family entered the Holy Family Church, I was stunned to see the Brothers present at the funeral. The impact, comfort and joy that their presence gave me and my family is too strong for words. The Brothers were there; they cared; they interrupted their summer holiday to pray with us and for my father. This is something I cherish but also something which has prompted me in my life as a Lasallian because at that very moment my family was the LEAST, THE LOST AND THE LAST. Even when I was teaching in schools of other charisms, as much as possible, I would seek out the least, the lost and last and, not even realising I was doing it, would be present to those students. One Heart Love. One Commitment Servant. One Life I have come to do your will.
Today we also pray for vocations, that the Holy Spirit may call young men and women to discern a life driven by the same Spirit walking in the footsteps of Jesus and, please God, walking in the footsteps of the Founder.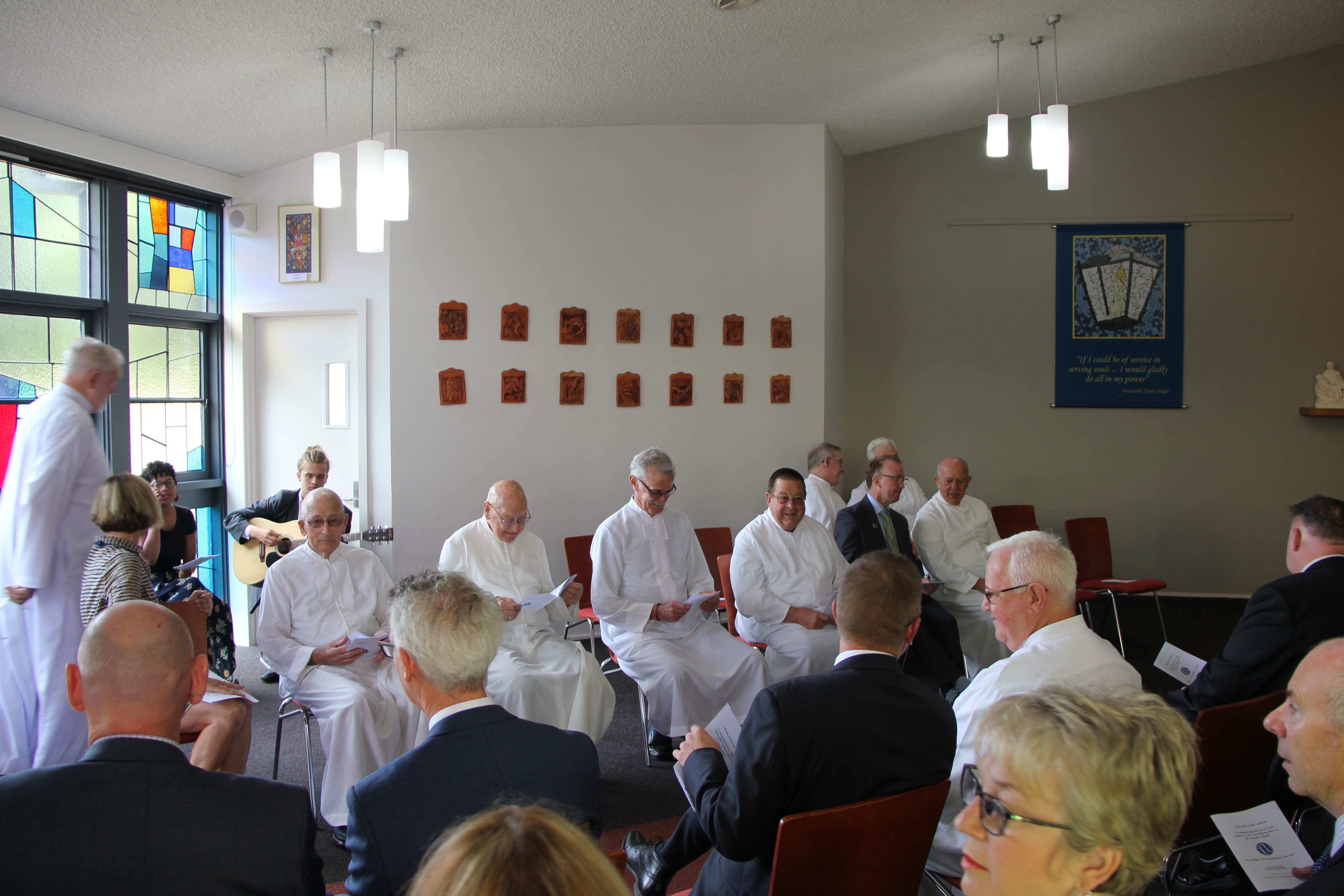 In this Mass let's pray for those who are discerning a vocation. Let's also pray for each other that we continue to seek out the least, the lost and last and do so with One Heart Love. One Commitment Servant. One Life I have come to do your will."