Posted by Br Bill Firman on 20 June 2016
Last week, Information Minister, Michael Makuei Lueth, in a televised statement on the state-owned South Sudan Broadcasting Corporation publicly admitted that the government is broke and has no money to pay for both public and civil servants. He called on the civil servants, who have not been paid for three months, 'to remain patient as the government tries to find a way to get money', but added that they will not be able to get paid for their past arrears. The flow-on effects of such unpaid salaries are potentially devastating.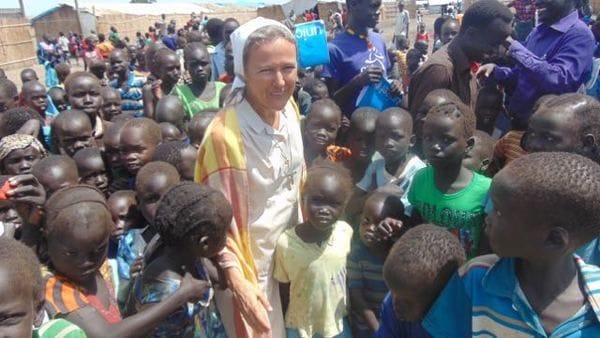 One article, in late May, reported as follows:
Authorities in Western Lakes, one of the proposed 28 states, have arrested at least four health workers who reportedly demanded to be paid for their work. Salaries for most health workers have not been paid for three months.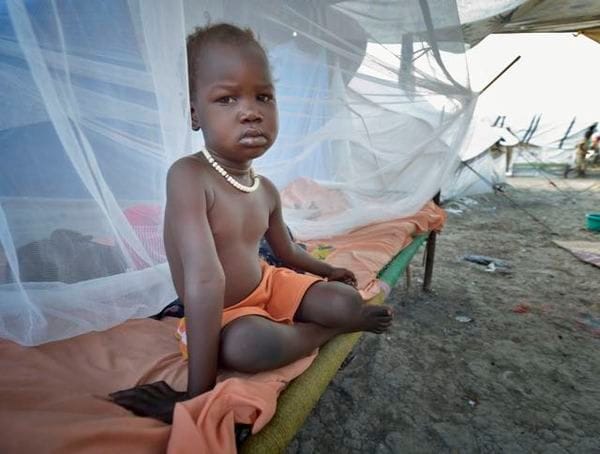 Veronica Cinduol, a nurse at Rumbek teaching hospital said on Saturday they decided go on strike after four of their colleagues had been arrested by the authorities after demanding to be paid their salaries. "Instead of listening to our complaint, the authorities decided to arrest four of our colleagues yesterday, which is not a way to address such a matter. Our demand is for the authorities to pay us three months' salaries, make increment in our pay, and give us all our allowances. This is all we are asking," she said.
University professors at five public universities and sixty-one doctors at Juba Teaching Hospital in the capital, Juba, are also on strike over nonpayment of salaries for the last three months.
In fact, Juba Teaching Hospital had no power for several weeks as there was no money to buy generator fuel. The days of 'town power' in Juba seem to have ended. We have had none since Independence Day, July 9th, 2015.

Those who do get paid have seen their purchasing power greatly eroded. One report yesterday asserts: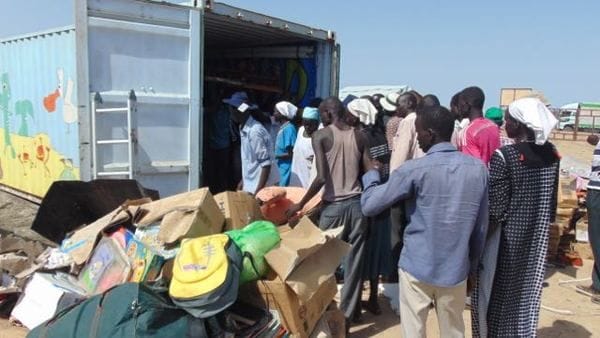 The United States (US) dollar has further strengthened against the South Sudanese pound (SSP) this week in the ongoing deterioration of the country's economy Multiple sources and residents in a series of sample of interviews on Friday found that 1 US dollar traded at 50SSP at the black market compared to 35SSP to $1 at the Central Bank Following the formation of the unity government, the two leaders president Kiir and first vice president, Riek Machar, promised to work together to address the economic hardship. Their promise, however, never yielded any fruit as there is slow progress in the implementation of the peace deal, including economic reforms. The international community is reluctant to release money that can be injected into the country's economy, citing lack of political will by the peace partners to implement the urgently needed security and economic sector reforms.

The National Minister of Education publicly complained recently that he is paid 'only SSP10,000 per month'. Considering many workers do not get paid even SSP2,000 per month, the Minister receives a relatively high salary; but SSP10,000 is now worth only $200 whereas 12 months ago the dollar equivalent of his salary was $2,000 per month. The average person paid SSP2,000 is expected to live on just $40 per month. One apple (or one orange) now costs SSP20. Many families here have 5 or 6 children. Such a family has to live off the equivalent of 100 apples a month but would have nothing left to buy clothes, pay school fees, or matahtu (small bus) fares. Obviously, an apple is a luxury and the people rely more on flour, at SSP 80 for a 2 kg bag, and similar products. But it is barely a subsistence existence.

The real consequence of the economic situation is that many people are hungry, even if they are lucky enough to have some income. Many who are unpaid, or poorly paid, such as soldiers and police have guns. So violence is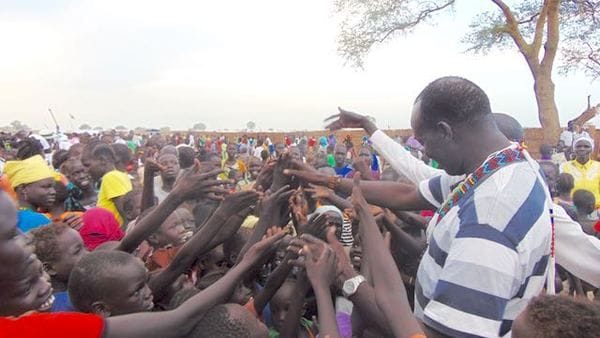 escalating and the decline of law and order is an increasing issue in South Sudan. Most South Sudanese could not even think of paying for a passport or travelling to another country. They are the hidden poor who will never be refugees. They have too little even to contemplate fleeing elsewhere, unless they can stumble over a nearby border. They hang on with admirable resilience and simplicity, hoping for better times.

I can understand the reluctance of other countries to give more to South Sudan when its major budget expenditure is on the military; but the poor here are powerless and suffering greatly as a consequence of the continuing economic collapse. As the Catholic Bishops of South Sudan have said in a recent statement:
'We thank the international community for the support they have provided and humbly ask them to continue to provide services and relief to the poorest of the poor.'