On Tuesday 3rd July, Casimir Catholic College had an exciting day of interactive cultural activities was organised for all Year 8 students and Yr 10 Japanese Students to enjoy. Students came to understand that there was much more to the journey of being a Samurai than swords, battle and death.
They participated in a range of activities to help them gain an insight into the religious beliefs, philosophy and daily practices of these pre-modern elite warriors.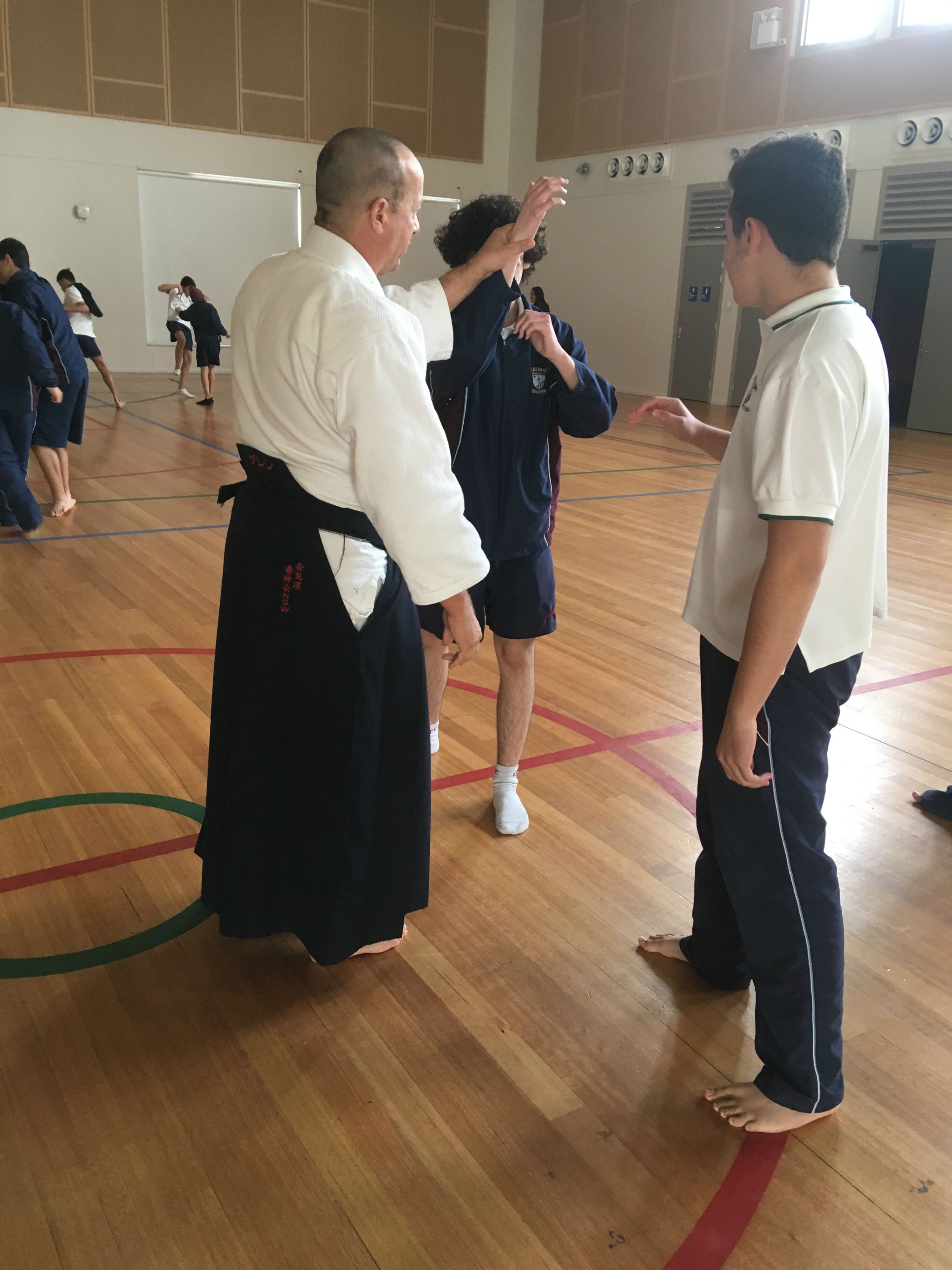 Guest presenters talked about their respective art, gave an insight into Japanese culture and shared their experiences of Japan. This immersion experience deepened students' understanding and appreciation of Japanese culture and helped further develop their language skills
Darren Sensei helped curious students see how Aikido (non aggressive martial art) relied on the use of ones opponent's power in order to control them, rather than brute force. Students were taught several movements which displayed their persistence and self control.
The rumbling power of 10 Taiko drums certainly woke up all at Casimir! Students admired the disciplined and powerful physicality of the drummers' performance and were invited to experience the joy of playing a variety of rhythms together as a group. Students were introduced to a range of Japanese art forms Sumie (ink brush painting) and Manga (comic) enjoying a lesson in Japanese brush painting and the more well known manga drawings.
Delicious Obento lunch boxes were delivered for lunch, where students embraced the challenge of mastering chopsticks and trying a range of new foods. The day ended with the viewing of a modern day "Samurai" animation - Summer wars. A culturally rich and engaging day of learning for all involved.