How did you become a Brother? Where did your Lasallian connection begin?
I joined the Brothers rather late when I was 30. I attended Rostrevor College, Adelaide, a Christian Brothers School, but I got to know the De La Salle Brothers through working as a teacher at St Michael's College, Adelaide. I was always so impressed by the Brothers and thought the best way to connect with young people was to become one.
I left school quite early because I didn't like it. After I left, I worked as a clerk for various companies and was an active Member of the Young Christian Workers Movement (YCW), a Catholic Action group for youth. One night at a dance we were organising, one of my co-members told me about a group of De La Salle Brothers (I had no idea who they were) who were looking for young teachers from the YCW. I was hesitant as I had no qualifications, but the idea really appealed to me. I was interviewed by Brother Finbarr Kelly and was successful, and here I am today heading to Papua New Guinea at the age of 80.
What has been your favourite moment as a Brother?
I find that question rather hard to answer in that every opportunity I have had in the last 50 years as a Brother has been enjoyable even though "shit happens" from time to time. I have enjoyed teaching and being a Principal; I find it hard to say that I enjoyed one more than the other. The first time I became a Principal (O'Connor Catholic College, Armidale) was pretty significant as I hadn't been a Brother for all that long.
I was Principal at O'Connor for 7 years and was the first Principal of the School which replaced St Ursula's (run by the Ursuline Sisters) and De La Salle College. I had only been a Brother for two years when I became Principal which was pretty overwhelming at first, but I accepted the position and it was a decision that paid off and set a pattern for the rest of my life.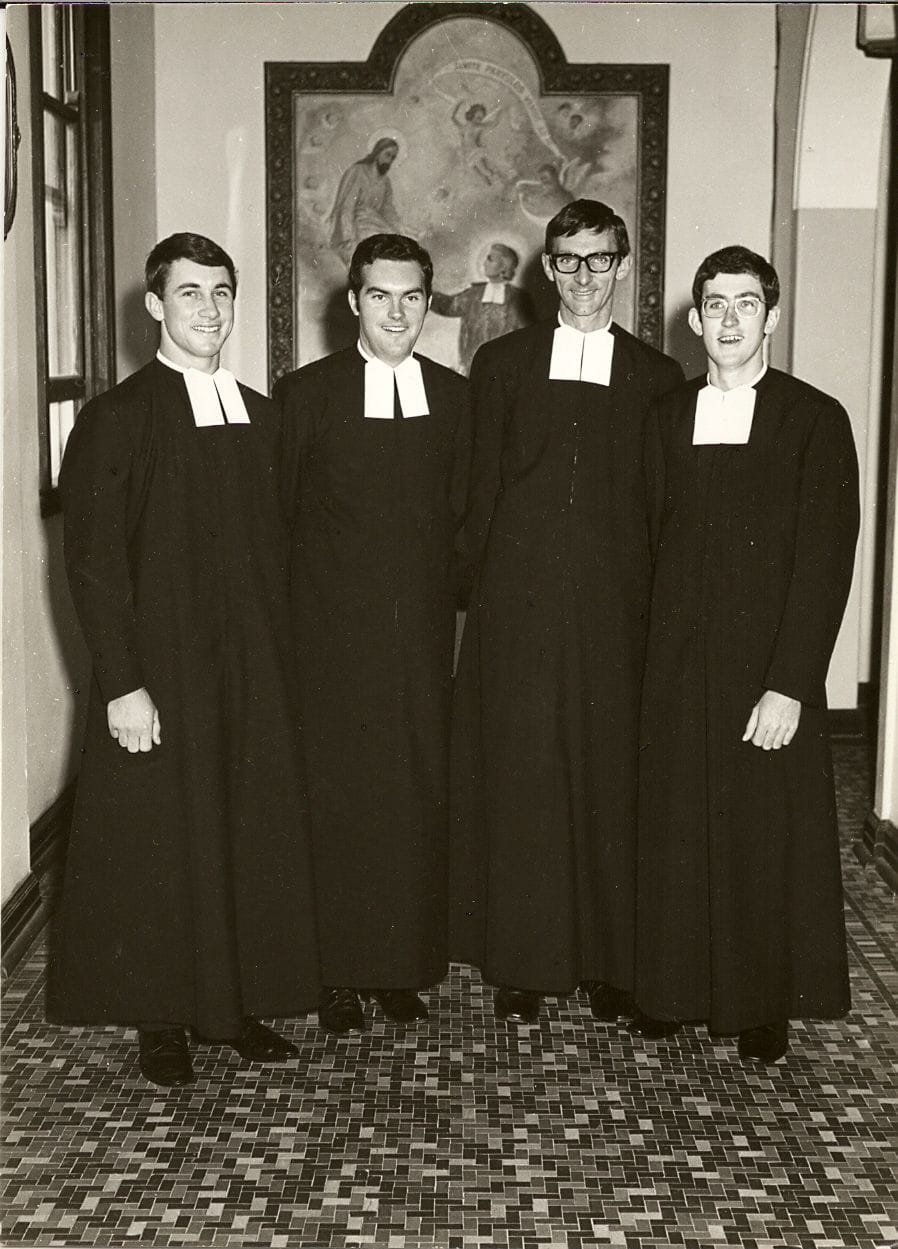 What lead after your assignment as Principal in Armidale?
After Armidale, I went to Brisbane to become Principal of both De La Salle College and Frawley College, as well as being Director of the Brothers' Community. This appointment was a challenging one but highly rewarding.
So, we have spoken about your favourite thing, but has there been a challenging moment as a Brother that you had to overcome?
I think a stand out moment was when I was Principal at St Michael's College, Adelaide. I was in my 60's and things were going well when I received a phone call from the Catholic Education Office requesting me to accept a twelve-month secondment as Principal to a school that was in a difficult situation.
The Brother Visitor at the time had given me the heads up that the offer was coming, but when I was asked by the Director of Education I very quickly said "thanks but no thanks". The Director was very understanding, but as soon as I hung up, I said to myself "I shouldn't have done that". So, I phoned him back and apologised and said "yes, I will accept the role". It really turned my life around, the sense that I could work in a very challenging school was a pretty important moment in my life. I returned to St Michael's after and finished my term.
What is your role at the moment?
My role was Director of Lasallian Identity with Lasallian Mission Services, working with schools to integrate the Lasallian charism into their culture. But recently, I was appointed to La Salle Technical College, Hohola, Papua New Guinea.
Your Jubilee is the same year as the Tercentenary, have you celebrated the two together?
I also turned 80 this year, so to celebrate the birthday plus my 50th year as a Brother and the Tercentenary is rather incredible.
Who has been the biggest influence?
There have been quite a few people that I am so grateful to. Fr John Hooper, YCW Chaplain, had a big influence on my life when I was a teen. His view of faith and the church was practical, and he was a very understanding person. He was a great influence on my life and many others and related well to young people.
If you had to give advice to your younger self, what would you say?
I think to listen to others more and be prepared to recognise the shadow side of yourself , not just focus on the good things. As I get older, I think I've realised that you have to be truthful to yourself, about yourself.