The Chief Executive Officer of the Lasallian Foundation Miranda Chow has won support from a large number of Lasallian school principals for a joint plan with the Lasallian Mission Council to implement formal twinning arrangements around our district.
Miranda outlined her plans in a presentation at the annual Lasallian Leaders Gathering which is taking place at the Grange Cleveland Winery in Lancefield, north of Melbourne.
The event has brought together over 50 Lasallians from across Australia, New Zealand, Papua New Guinea and Pakistan.
Twinning arrangements have been in place in many other parts of the worldwide Lasallian family over a number of years, including between schools in the United States and fellow Lasallian schools in Africa.
Through twinning, Lasallian schools in Australia and New Zealand would be able to send funds raised through their Mission Action Days directly into supporting fellow schools in Pakistan and Papua New Guinea.
Twinning also creates brother/ sister school partnerships, allowing for example for principal, teacher and administration staff exchanges between schools in New Zealand and PNG.
Twinning is already taking place in a less formal way across many Lasallian schools, but formal arrangements would help schools plan their annual budgets more effectively.
The Principal of St Bede's College, Mentone, Br Garry Coyte, for example, has pledged 10 thousand dolllars from Mission Action Days to help raise teacher salaries at the Hohola Youth Development Centre in PNG.
Miranda explained to the gathering of Principals and Board Chairs, how teachers in Pakistan earn an average salary of $26 per week, while in PNG, the average salary is around 10 thousand dollars per year.
But the cost of living in PNG is incredibly expensive with the average rent in Port Moresby around $750 per week.
However providing extra financial support is only one dimension of twinning.
Miranda believes twinning could also enhance the school curriculum, allowing for example, primary students in Lasallian schools in Australia to become pen-pals with students in fellow Lasallian schools in Pakistan.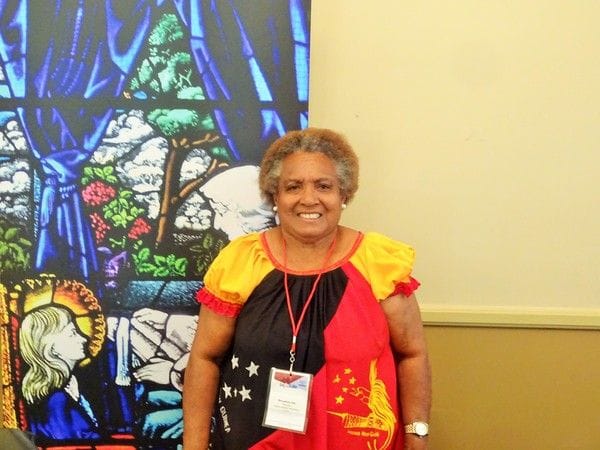 The Principal of Jubilee Secondary School in Port Moresby, Bernadette Ove is a strong supporter of twinning.
"It would help form an ongoing connection between our school and a fellow Lasallian school in Australia or New Zealand", Bernadette explains.
She says twinning would be particularly beneficial for many Lasallian schools in more remote parts of PNG, which don't tend to enjoy the same resources as schools in Port Moresby.
The Head of the De La Salle Campus at Southern Cross Catholic College in Scarborough, Paul Begg believes twinning is a powerful reflection of Lasallian values, particularly around giving preference to the poor.
"We could introduce teaching around the concept of solidarity into our curriculum in primary school and then allow a sense of continuity right through our students' education", Paul explains.
"We would also like to form a twinning arrangement with one of the teachers colleges in PNG, allowing our teachers to travel over and help prepare primary teachers to work in remote parts of the country".
Paul is one of a group of five leaders at this week's conference who have only taken up their new roles this year.
Alongside him at the Lasallian Leaders Gathering is the newly appointed Principal of Southern Cross College, Brett Horton and longtime staff member and member of the Lasallian Mission Council's formation committee Phil McGreevy.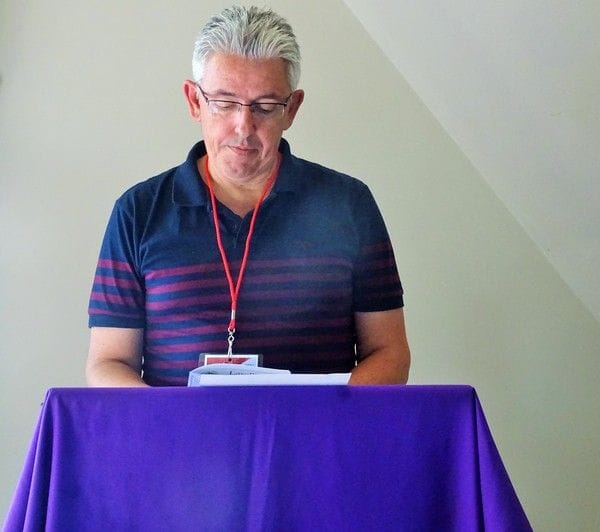 New Lasallian Principals, Craig Mooney (De La Salle Cronulla), Phillip Scollard (Holy Spirit Lakemba) and Jonathan Byrne (Oakhill College), have all played an active role in the conference, including during the opening mass.