Lasallian Mission Council Team Members, Amanda Proulx, Assistant Director of Formation (Young Lasallians) and Sebastian Duhau, Retreats and Programs Coordinator, recently joined Louisa Opu, Deputy Principal of La Salle Technical College Hohola, as co-facilitators of the Lasallian Family regional gathering for Momase, held June 14-29 in Vanimo, a remote town near the Indonesian border in far North-West Papua New Guinea.
"If you want to know what Vanimo is like, or what the Lasallian Mission looks like in the Momase region of Papua New Guinea, you just must go there and see it for yourself," said Sebastian.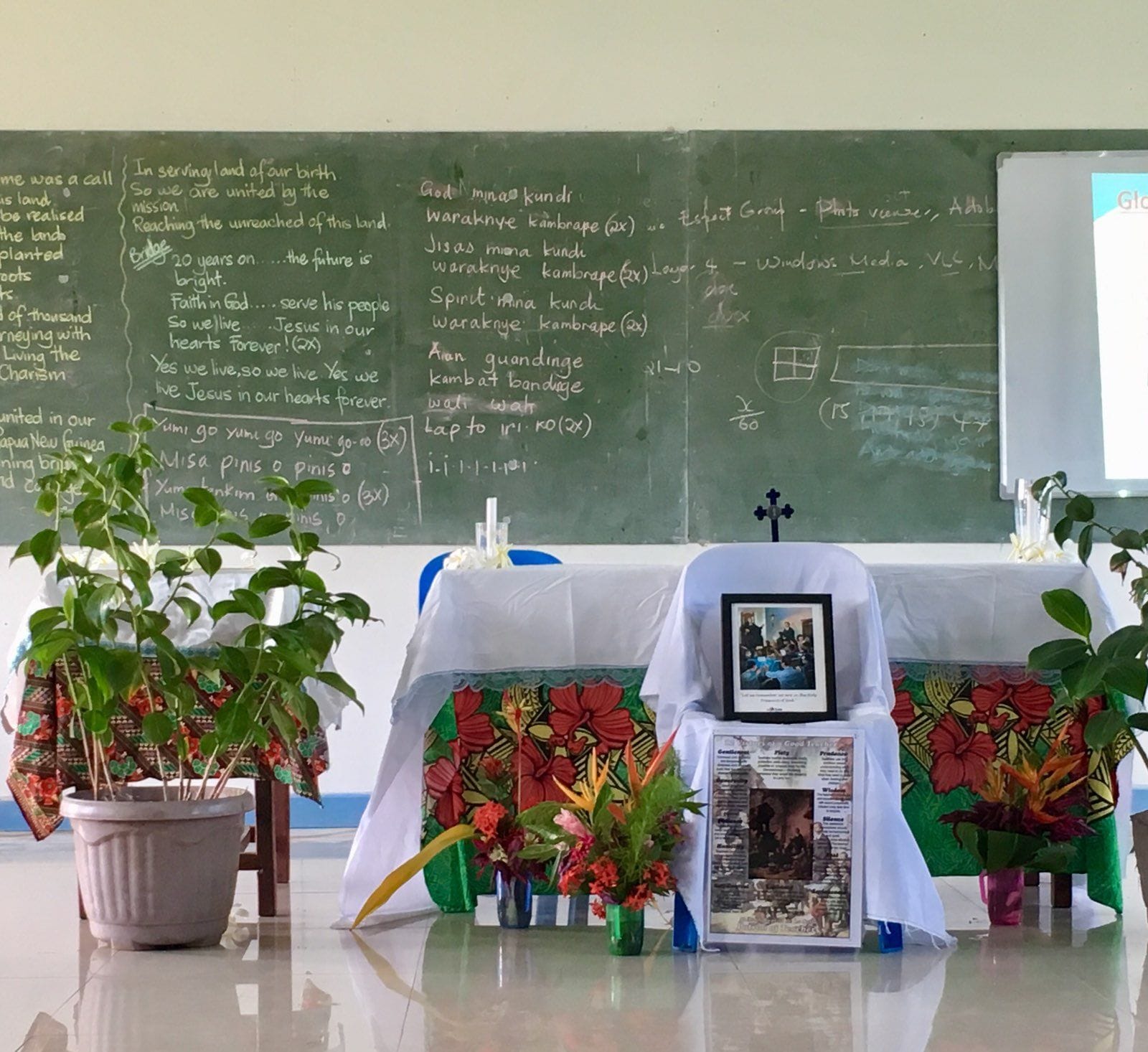 The gathering, held over three days at Vanimo Secondary School, was coordinated by Aloysius Jalapuin, Lasallian Family Regional Coordinator for Momase, with substantial help from the local Area Coordinators as well as Charles and Maureen Waeda of Vanimo. The Vanimo-area Lasallian community demonstrated radical hospitality and made everyone feel welcome and at home. Not only did they go far beyond what was necessary to provide for everyone, but they invited all who experience the culture, beauty, and reality of the Sundaun Province.
Thirty participants from across the region made great sacrifices to travel to Vanimo and take part in a Formation experience which featured workshops, small group discussions, opportunities for reflection, shared meals, and a closing liturgy. Knowledge, best practices, stories, prayer, song, and a great deal of laughter were shared by all who gathered. The bonds of Lasallian community were strengthened and everyone left with Lasallian faith and zeal re-kindled in their hearts.
Participants consisted of Lasallians of all ages, some discovering the Lasallian Charism for the first time, to those who were original pioneers of the Lasallian Family in Papua New Guinea. The Lasallian Family Gathering, was also attended by many of these Lasallians' children, who also added an extra element of youthfulness, vibrancy and energy to an already wonderful experience. It was a truly special sight to witness these different Lasallians coming together to share in community.
"It was an honour and privilege to take part in this regional gathering," said Amanda.
"Sebastian and I were inspired by the Lasallians we met and by the ministries they are engaged in. We have left part of our hearts in Vanimo."