From the 11-13 May, Damian Khoury and Sebastian Duhau of the Young Lasallians Team, visited O'Connor Catholic College in Armidale to facilitate Year 7- 8 Retreats and the Year 11 Lasallian Youth Leaders (LYL) Training Day, with the help of local Youth Ministers Olivia Moore and Isaac Selvey.
The LYL Training Day set off to a great start, with a vibrant group of Year 11 students in attendance on the day. The students embraced each challenge wholeheartedly, as they prepared to assist with the Year 7 and 8 retreats over the course of the two days.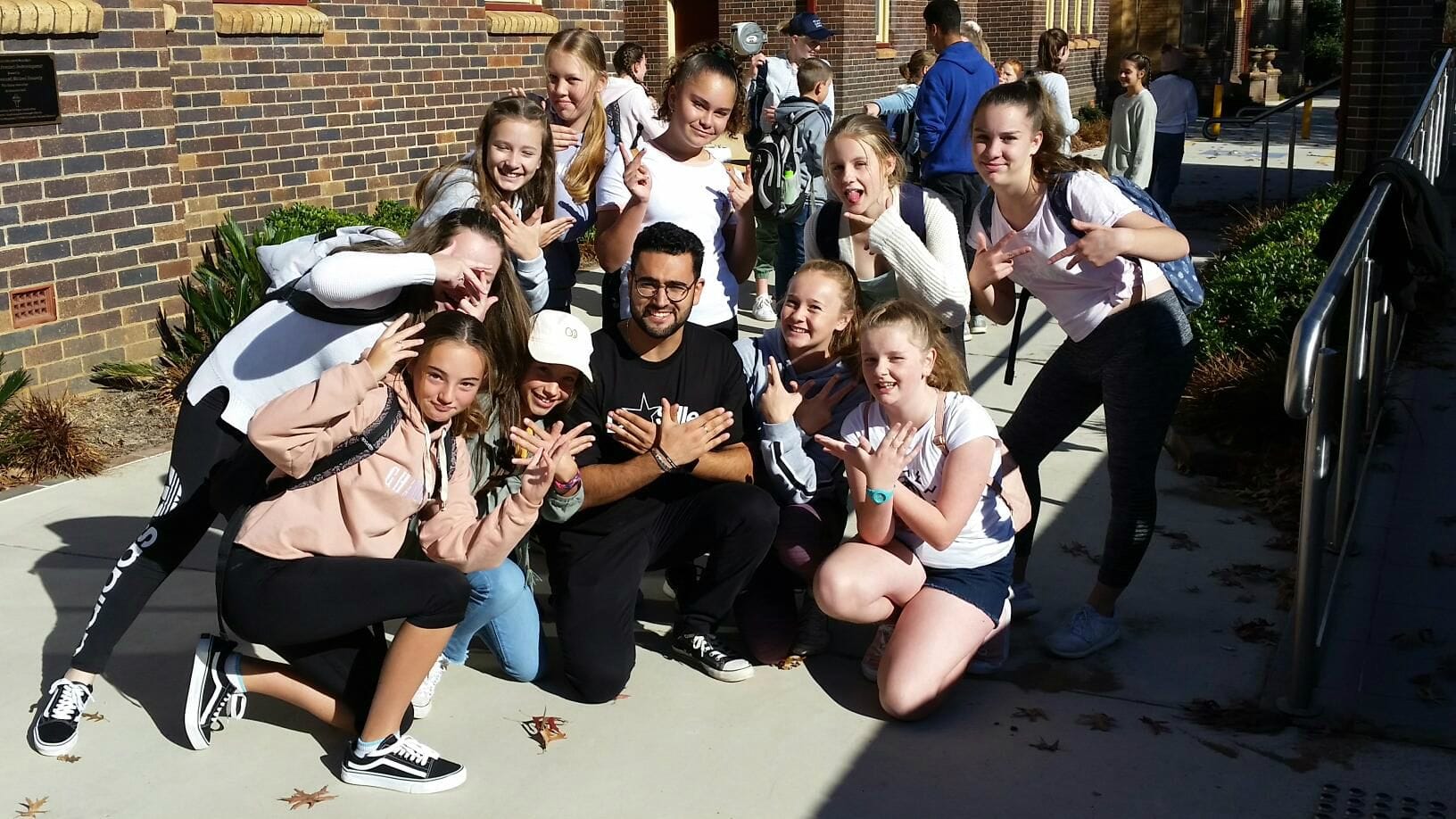 With an energetic and fun group of Year 7 students who were eager to experience the day, the Year 7 retreat proved to be a huge success. The theme of the day, 'Building Community', was centred around the idea of understanding the worldwide Lasallian family the students belong to, while also unpacking the importance and purpose of the positive local community.
The students enthusiastically engaged in the content and shared their opinions while joining in on the signing and dancing with Damian, who led the students in a song called 'Peace Like a River.'
The Year 8 Retreat Day complimented the week off perfectly, with yet another fantastic group of students who brought a cheerful and beautiful warmth to a very cold day in Armidale. The theme of the day, 'Inside Out,' explored emotions, and how to harness and help manage emotions. The students' willingness to share stories and experiences throughout the day created countless moments of joy and laughter.
The Young Lasallians Team feel extremely privileged to experience the vibrancy and energy of the Armidale community and look forward to the next time.