Dear Lasallians,
Please pray for the eternal rest of Gary Burrows, former Principal of De La Salle College Caringbah, who passed away in the palliative care unit at Calvary Hospital, Kogarah on Saturday.
As visitors enter De La Salle College at Caringbah in southern Sydney, there is an unmistakable sign marked on the main building overlooking the central courtyard with a distinctly Lasallian message- "Enter to Learn, Leave to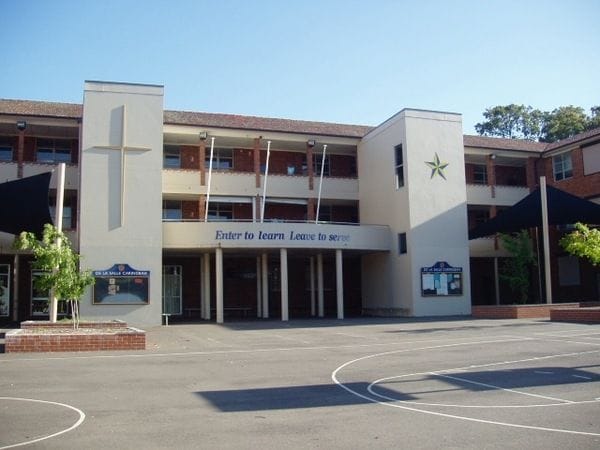 Serve".
It is just one of a number of legacies left behind by the former Principal of the all boys school Mr Gary Burrows who has been a committed Lasallian for over 50 years, dating back to his time as a young student himself at the Caringbah college.
As Principal of his old school for ten years from 1999-2008, Mr Burrows introduced an innovative restorative justice program which fundamentally strengthened the relationship between teachers and students at the college to such an extent that it has now been adopted by many other Catholic schools in Sydney.
"The Lasallian ethos has totally shaped my values and outlook in a way that I never realised it would as a student, but which I have grown to treasure so much more as a teacher and later as a Principal", Mr Burrows explained.
"Lasallian schools are very much focused on life education which goes far beyond preparing students to sit examinations and really instils them with an unshakeable set of values based on valuing respect and the dignity of each person".
Mr Burrows' remarkable contribution to Lasallian education also includes periods as Principal of De La Salle College in Bankstown and four years as Assistant Principal and one year as Acting Principal at the former school, De La Salle College in Kingsgrove.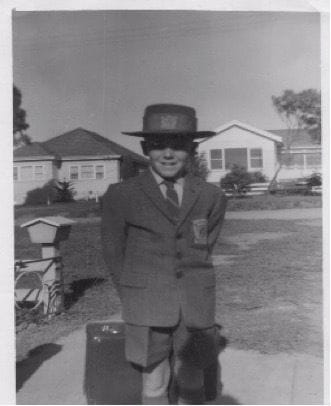 He has particularly fond memories of his years as a student at De La Salle Colleges at Caringbah and Cronulla and he credits some of the De La Salle Brothers with inspiring him to pursue a teaching career.
"I particularly remember an Irish-born Brother, Dermot Brosnan at Caringbah who had an amazing work ethic and could be an incredibly hard task-master as well", Mr Burrows said.
"I really enjoyed maths at school and on one occasion I scored 99/100 on an exam paper and Br Dermot turned to me scoldingly and said- 'you let me down', he said with a chuckle.
Mr Burrows went on to qualify as a Maths teacher himself, working first in public schools for nine years, before finding himself more at home in Catholic education.
He believes the happiest years of his career were spent as Principal at De La Salle College Caringbah where he gained immense satisfaction from seeing the school transform itself after introducing the restorative justice program in 2003.
Through the program, students are encouraged to take greater personal responsibility for their own actions and to consider how their misbehaviour impacts directly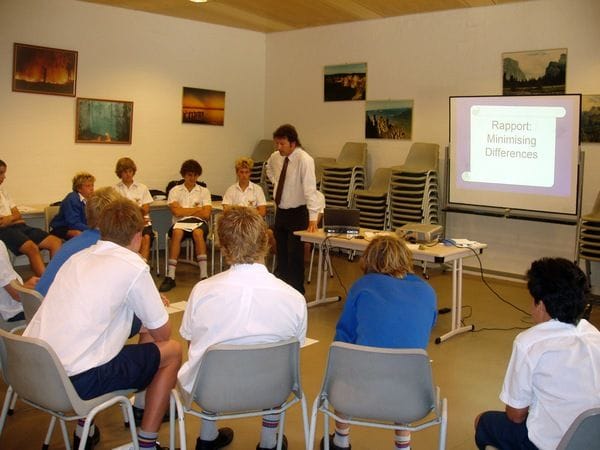 upon their classmates and teachers.
"I saw it as a fundamentally Lasallian approach to education because De La Salle's guiding philosophy was very much focused on strengthening relationships between teachers and students, but not in an authoritarian way", Mr Burrows explained.
"Restorative Justice is fundamentally about correction over punishment and correction that is for the betterment of the student involved".
Gary Burrows believes one of the most life changing decisions he made as a school principal was to undertake counselling studies, focused specifically on the psychology of choice theory.
"It's very much focused on empowering individuals to make better choices in their lives and I saw so many lives turned around as a result of it at De La Salle Caringbah", he added.
As Principal, Mr Burrows consciously gave many students a second chance at the college who had been invited to leave nearby schools.
"We admitted 29 students over 10 years who had been invited to leave other schools and remarkably 27 of them went on to receive their School Certificates at the end of Year 10".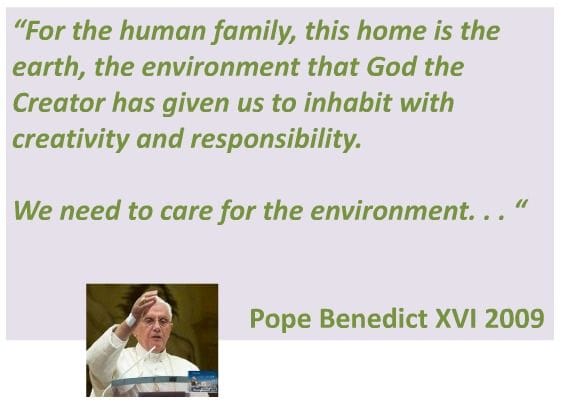 After resigning as Principal in 2008 to focus on caring for a son with special needs, Mr Burrows has gone on to play a pivotal role as a Sustainability Officer, promoting environmental responsibility across Catholic schools in Sydney.
"I have tried to draw upon the Lasallian tradition too in that work with Year 6 students acting as big brothers and sisters to Year 4 students, training them to turn off the lights and the air conditioners at the end of the school day, while linking care for the environment to our relationship with God', he explained.
Over recent months, Mr Burrows has also turned his attention towards running a series of restorative justice workshops for Lasallian teachers at a national conference in Papua New Guinea.
"I came away inspired by their infectious zeal for the Lasallian mission and the way they see it very much as their responsibility to pass on the Lasallian charism to
their students", he added.
Through his work at the Catholic Education Office, Mr Burrows has also provided critical support to the Lasallian Mission Council in its efforts to send furniture donations from Sydney schools to PNG.
As he looks towards the future, Gary Burrows said he is particularly encouraged by the work of Lasallian alumni and senior students undertaking immersion programs in disadvantaged countries.
"It comes back to the sign that I saw at a Lasallian school in San Francisco in 2004 and I later had put up at Caringbah- ' Enter to Learn, Leave to Serve'".
"And I am always very encouraged when I run into alumni and they explain the sorts of social justice projects they're involved with and they finish by telling me- Sir, this is what I'm doing to serve".
Pray also for his wife Ann. You will recall that Gary and Ann's son Paul passed away some years ago.
May Gary rest in peace.