The Young Lasallians youth ministry team has been greatly enhanced this year through the appointment of three new members who are all looking forward to contributing to the faith development of students at their former schools.
Olivia Moore, Elias Bounader and Nicholas Boscov are all proud graduates of Lasallian schools and first nurtured their commitment to the charism through retreat days and the annual Lasallian Student Leadership Seminar.
They have enthusiastically returned to this annual week-long seminar at Collaroy in Sydney, but now in the special role of Youth Ministers.
They are among a team of 17 Youth Ministers helping to lead group activities and acting as mentors to senior secondary students from across Australia, New Zealand and Papua New Guinea who are preparing for leadership roles in their schools in 2017.
Pakistan is also represented for the first time at the seminar through its Youth Minister Br Rehman Javed who is a committed teacher at La Salle High School in Faisalabad.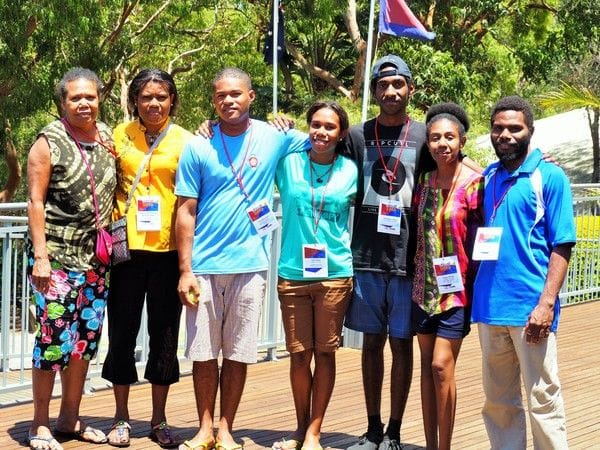 And Youth Minister for Papua New Guinea, Dagia Aka, is playing a pivotal role at the annual seminar, alongside a team of 10 students and teachers from the country, well known for its proud commitment to the Lasallian charism.
In Olivia Moore's case, she was the former school captain of O'Connor Catholic College at Armidale in northern NSW and is returning to her old school this year as its first ever Lasallian Youth Minister, while she undertakes a nursing degree at the University of New England.
"I'm really excited to be taking up the role and acting as a point of reference for the Lasallian community, which will help expand the sorts of faith initiatives and fundraising activities we can offer at the college", Olivia explained.
Like Olivia, the new youth minister at Casimir Catholic College at Marrickville in Sydney, Nicholas Boscov is also returning to his former school where he first fostered his leadership skills as Vice Captain in 2014.
"It was actually through my senior years at Casimir that I became more engaged with the Lasallian charism through helping the Young Lasallians on retreat days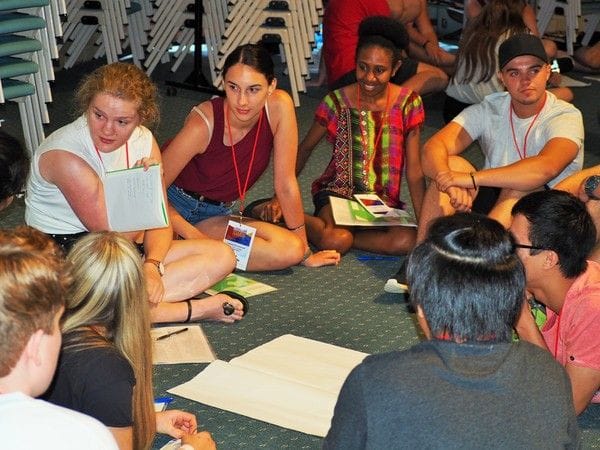 and I now felt a strong need to contribute back to my old school through becoming a youth minister", Nicholas said.
The new Lasallian youth minister at Holy Spirit Catholic College at Lakemba in Sydney, Elias Bounader is looking forward to using his new role to help strengthen ties between his old school and surrounding parishes in the local area.
A graduate of the school in 2014, Elias has started his own personal training business and sees youth ministry as a powerful way of making a real difference in the day to day faith journey of secondary students.