Posted by Kerry Martin on 11 March 2019
Wing Commander Michael Oram's (1978) curriculum vitae reads like something out of an issue of 'Boys Own.' He is a veteran Black Hawk helicopter pilot who has advised foreign governments and seen active duty. In 2017 he was awarded the United States Meritorious Service Medal for his service to his country and next year he will celebrate 40 years of defence force service.
From an early age, Oram was inspired by his father Johnny Oram, who was a Lancaster bomber pilot during World War 2, for which he was awarded a Distinguished Flying Cross and Bar for his service to his country. And following in his father's footsteps, Oram joined the Air Training Corps Cadet (now known as Air Force Cadets) when he was still a student at De La Salle College, Malvern.After graduating from the College, Oram was committed to getting his Wings and completed an Air Force Air Traffic Control Course and his Pilot's Course. He would later go on to do a Flight Instructors course and a Masters of Management degree at the University of Canberra.
Oram says that one of his many career highlights was getting his Wings. "There is nothing like having your 'Wings' pinned on. The Pilot's Course is extremely demanding and typically has a 50 per cent failure rate, but the sense of achievement when it is complete is pretty amazing."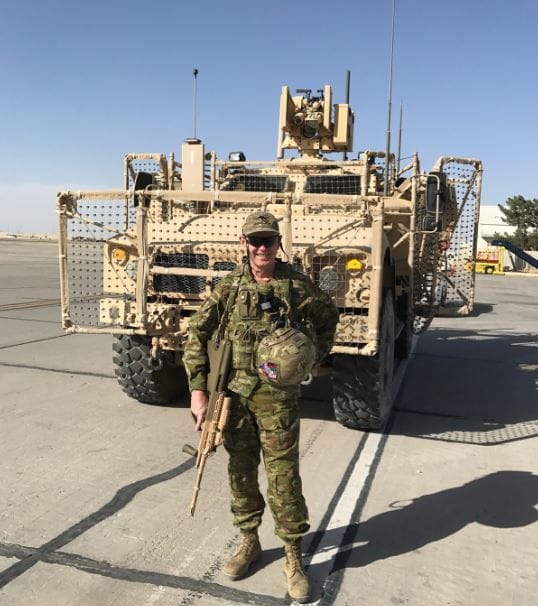 His first stint in the Air force, in 1979, was as an Air Traffic Controller working in Adelaide and Melbourne. "It was an exciting and challenging career but not my final goal." Longing for the cockpit he transferred to Army Pilot in 1987, spending the next nine years on Helicopters.
Oram has been flying Black Hawk helicopters since they first appeared in Australia. "I was on the first Blackhawk Pilot Conversion Course when they were introduced into service." He remembers picking up a number of brand new aircraft from the factory. "They still had that 'new aircraft smell."
Oram's 'Wings' took him to active duty, first in the Sinai desert and later in Afghanistan. Early in the 1980s, Oram was posted to the Australian Contingent in the Multinational Force and Observers in the Sinai Peninsula (the border between Israel and Egypt). "My role there was within the Tactical Operations Centre helping to facilitate helicopter transport of ground troops involved in Peacekeeping activities."
In 2017 he was posted to Task Group Afghanistan in Kabul as the Deputy Senior Advisor to the Afghan Air Force. "My role there was to mentor senior Afghan leadership in the establishment of an independent Air Force." Oram was recognised with the United States Meritorious Service Medal for his role in Afghanistan.
In between his Tours of Duty, Oram worked for the Australian Defence Academy Helicopter School, initially to instruct on the Basic Pilot Course and later the Helicopter Flight Instructor Course.
"Teaching highly motivated young men and women to fly military aircraft is about the most rewarding job I can think of."
He returned to the Air Force in 1996 and flew the Hawker Siddely 748, which is a military version of a civilian airliner, in the Air Combat Officer Training and Air Logistics (transport) roles.
Subsequently, he was promoted to Squadron Leader to be a Flight Commander at No 32 Squadron, based in East Sale, Victoria and later as the (Wing Commander) Commanding Officer of the Squadron.
Following a short tour as Officer Commanding Air Training Wing, Oram was responsible for all Aircrew and Air Traffic Control Training across Air Force as well as public relations assets such as the RAAF Roulettes Aerobatic Team, RAAF Balloon and RAAF Museum. This role literally 'grounded' him and eventually, he managed to convince the Air Force to let him back in the air.
"I managed to get back in the air returning to a flying position instructing on the Raytheon Super Kingair 350." But Oram admits that all good things come to an end. "I am currently back 'flying a desk' as the Manager of Safety and Operational Airworthiness across Air Force Training."
Aside from his operational tours of duty, Oram has travelled extensively, but he is looking forward to flying for pleasure. "If you want to see the world, Air Force Pilot is a good career choice."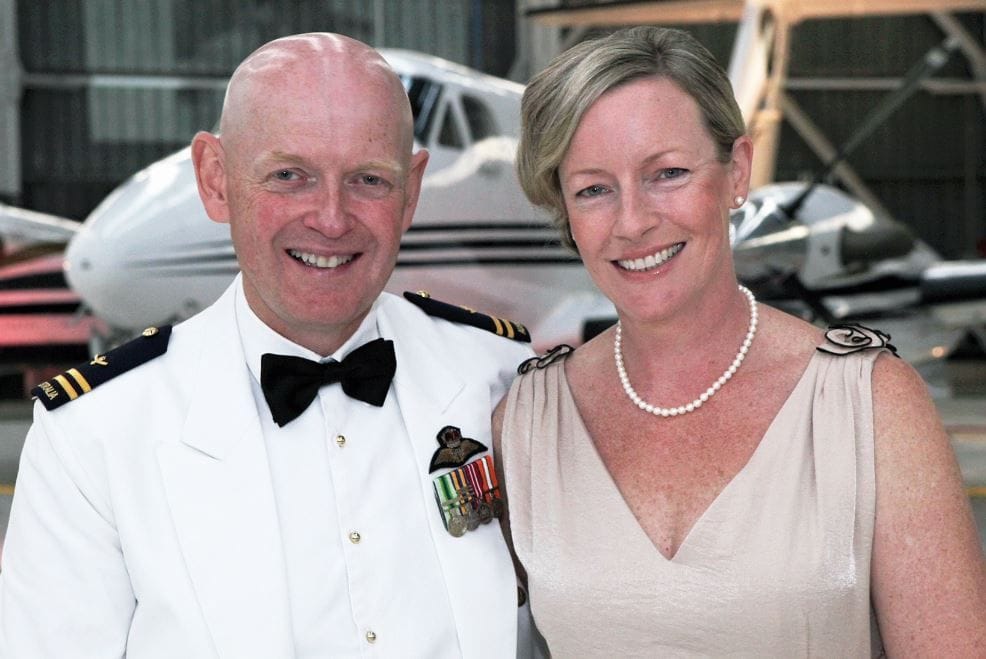 Next year Oram will complete 40 years of Australian Defence Force service and says he would like to spend some time travelling with his wife, Carol. "I will probably refocus my attention from 'Cockpit Class' to 'Business Class.'
Not just a high achiever at work Oram also devotes time to giving back to the community. "I have been involved with Camp Quality in North Queensland as the Camp Coordinator." "My volunteer activities these days are limited to my position on the Board of Directors at Gippsland Grammar which I have held for approximately the last five years."
"I still keep in close touch with a number of friends from the De La Salle era. I have always been impressed with the school's emphasis on the student as a whole person rather than an academic 'score'. "
Oram has two daughters, Matilda 17 and Kate 15.