Posted by Sr Antoinette Baldwin SSJ on 4 May 2020
Some time ago schools and offices closed, and we were working at home, with all the freedoms, caveats, accountabilities and guidelines that implied. We could still go out, gather in groups of 10 and generally enjoy our normal, if restricted lifestyle.
Within a few weeks things have escalated and we are not just working at home we are staying at home confined, for the most part, to our places of living. This has created a whole new scenario, forcing us to look at what is important and what is not. We are juggling priorities in a way we have never had to before. We are faced daily with our own humanity and, thanks to media of all kinds, bombarded constantly with stories of amazing courage, generosity and resilience on one hand and soul- destroying selfishness, anger, judgement, finger pointing and deceit on the other. We are trying to stay connected, keep physically and mentally healthy and still work at home.
How are we juggling all this? What is most important to us? Where are we putting our energies? What is giving us life?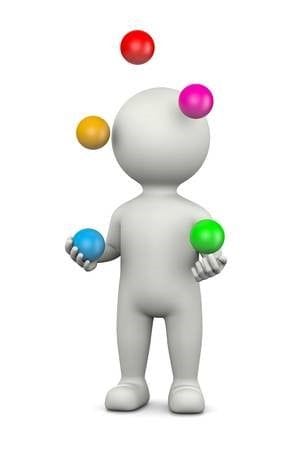 As Lasallian women and men we have the example of the Founder and of those remarkable people in our history who have lived with faith, humanity, courage and generosity through global challenges including wars, pandemics and revolution. What do they have to tell us?
When we emerge from all this what then will be important for us? Will our priorities change? What lessons will we have learned?
We may wish to reflect on the words Pope Frances prayed on March 27.
This is not the time of God's judgement, but of our judgement.
A time to choose what matters and what passes away.
A time to separate what is necessary from what is not.
A time to get our lives back on track with regard to you, Lord, and to others.
We can be a Judas: A lover of money. A thief. A betrayer.
Or
We can be a Mary: Attentive listener. Anointer. Lover of Christ.