On Tuesday 8th May, 20 people attended the Young Adult Twilight Retreat in South Auckland, with the theme 'New Wine.' There was a great mix of De La Salle Mangere East (DLS) alumni, members of Uni La Salle, teachers, Brothers and Lasallian Volunteers.
The Uni La Salle group consists of many university students who continue their association and connection to the Lasallian Mission. With a number of these young men studying medicine, it is remarkable the time and effort invested in travelling to different Lasallian Schools in New Zealand to support the running of retreats, and coaching sports teams at De La Salle College.
The young adults caught up over pizza then moved onto discussing the concept of making 'new wine' and how the theme related to their current phase in life crushing and pressing, fermenting or reflecting. It was fantastic to hear from all the DLS alumni who willingly shared their thoughts and experiences. All who attended left rejuvenated to take on the rest of their week.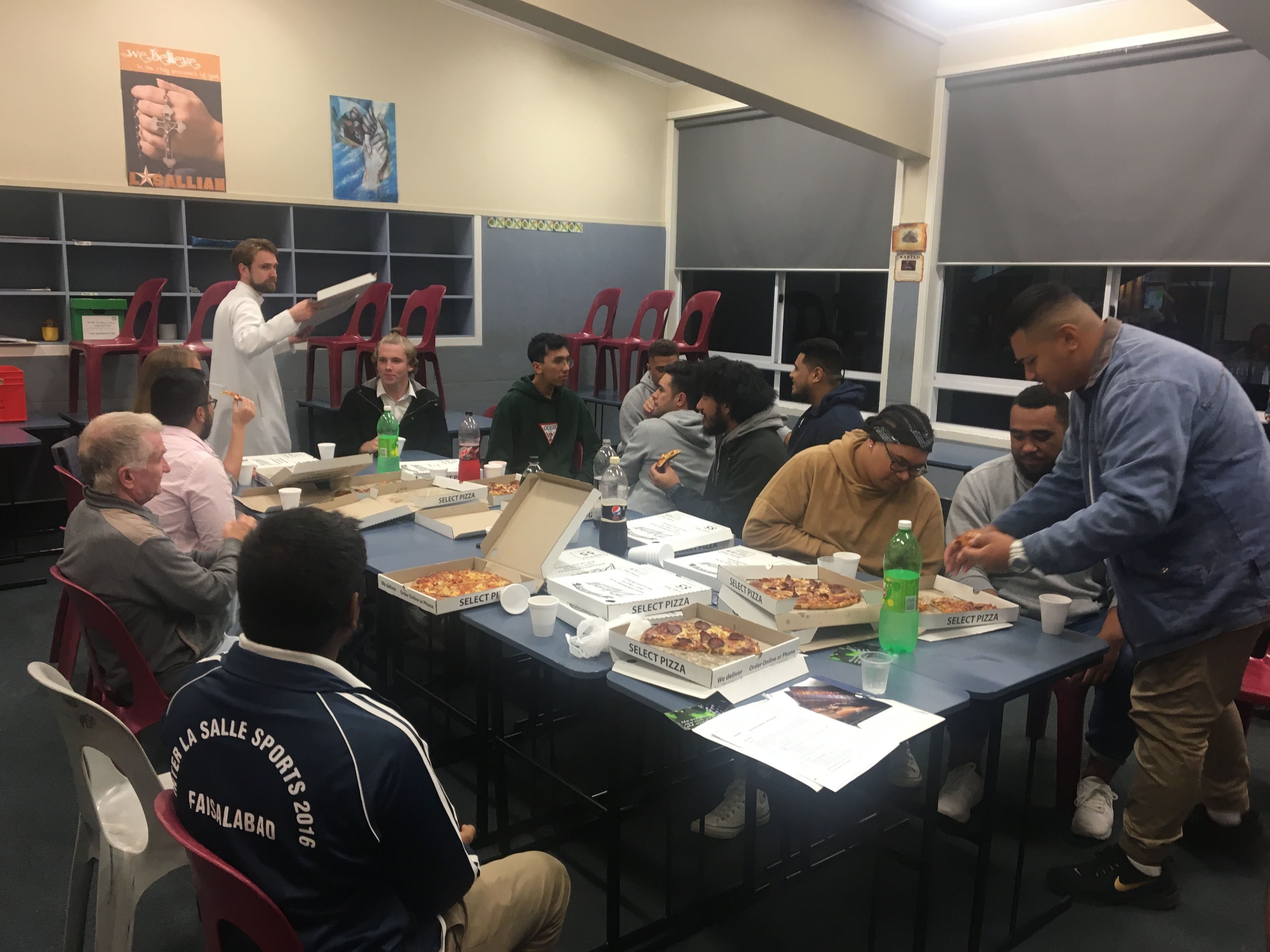 In this new series of young adult programs, the Young Lasallians Team seek to bring Lasallians together in community, while providing Formation opportunities relevant to their personal context and stage in life.
Thanks to De La Salle College for hosting and to the Brothers for their support.
For more information about Young Lasallians events near you:
Email the Young Lasallians Team to find out more: younglasallians@delasalle.org.au