Posted by Br Lewis Harwood on 14 July 2016
Over the past week, 18 young De La Salle Brothers from across our District gathered to unite, reflect and to share as brothers without borders in mission and community.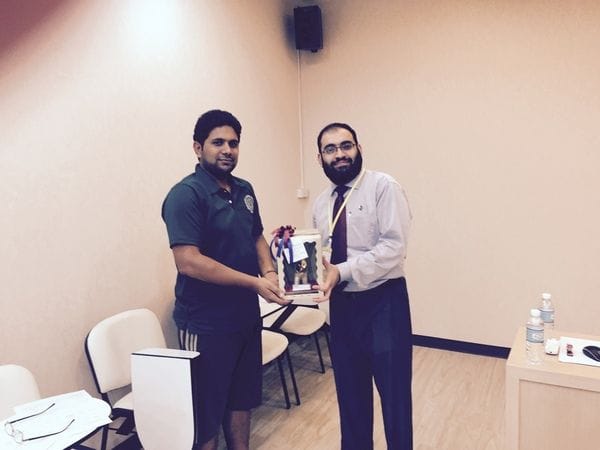 The gathering was held at La Salle High in Bangna which is a school in Bangkok for 5000 students from Kindergarten to senior levels.
We were truly a representative group comprising of Brothers from Pakistan, PNG and New Zealand.
All Brothers who are in temporary or within five years of their perpetual vows were encouraged to attend the week of seminars.
The week was greatly assisted by the presence of Br Ricky Laguda General Councillor for the Pacific Asia Regional Conference, Br Chris Gorringe, Auxiliary Visitor and Br Felix Joseph, the Secretary for Formation for the English speaking Institute.
The theme of the gathering was centered on "healthy living" of mind, body and soul as 21st century Religious men.
We were fortunate to have the services of Dr Geradine and Dr Tony Robinson from Australia in leading sessions on self-knowledge and self-awareness in ministry and community.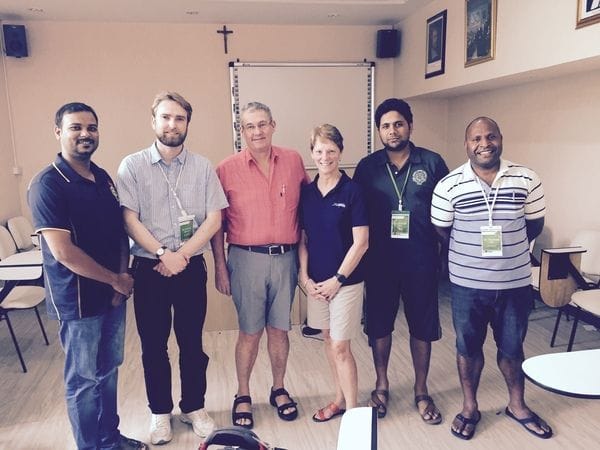 We were also greeted by Dr Awais from Pakistan who specialises in the treatment of pain and body management giving an exciting and interactive presentation on muscle stretches and relief.
Each day began with morning prayer and finished the day with Mass where a Brother was invited to provide a reflection on the Gospel of the day.
The Wednesday evening dinner meal was an opportunity to also connect with 10 local Thai Brothers and five training Brothers who gave us an insight into the wonderful life-giving service of their ministries.
The La Salle Sisters also shared the meal with us which gave a wonderful display of Lasallian family.
A special highlight of the week came on the day we visited the Redemptorist refuge for youth with disabilities in Pattaya.
This refuge was established to support marginalised young people from the streets who were made to feel like outcasts due to their disabilities.
The young De La Salle Brothers were able to experience a sense of shared mission with the ministry in seeing the importance of caring for the last, the lost and the least in society.
On the final day a presentation was given by Br Colin Griffin on St John Baptist de La Salle's Meditations for the time of Retreat and the relevance of these writings to the life and work of the Brother.
Br Ken Ormerod led the final presentation on the spirituality of the Trinity with an emphasis on the theological virtues of faith, hope and love.
The young Brothers were encouraged to be witnesses of the joy of the Gospel and instruments of peace to those entrusted to them.
Thanks was given to Brother Rory Higgins, Br. Francisco Chadang, Br Qumar John and the other members of the Vocation and Formation Commission for organising the event and connecting the young Brothers of the District.