Posted by Michael Kenny on 22 November 2015
The International Coordinator of the Young Lasallians, Antoine Beland has appealed to members of the movement to take a global approach to their mission work, reaching out to communities around the globe, wherever they are in need.
The Montreal-born Coordinator was a keynote speaker at the Young Lasallians first ever district conference for ANZPPNG in Melbourne.
The event has brought together Young Lasallians aged 16-35 from across Australia, New Zealand and Papua New Guinea, with some delegates travelling as far away as Malaysia and Vanuatu to attend the conference.
Antoine told the conference, Young Lasallians are called to act in response to the current Syrian refugee crisis which has left more than three million people displaced in Lebanon and Turkey.
He explained how half of these refugees are children and youth, making this a key priority for the Young Lasallians in its mission work.
"We can't all go to the Middle East to help refugees over there", Antoine explained.
"But we can play our part through local refugee advocacy groups in our home countries", he added.
Antoine shared a video on the Fratelli Project, an inspiring case where the De La Salle Brothers have been working alongside the Marist Brothers to help refugee children in Lebanon.
Antoine applauded the aid work being undertaken by Young Lasallians in our own district, particularly through Share the Mission work in communities in Papua New Guinea and the remote Indigenous community of Balgo in Western Australia.
But he called on Young Lasallians to go further and extend their aid work well belong their own district borders.
"I'd love to see Australian or New Zealand Lasallians being able to travel to poverty-stricken parts of Africa, while Lasallians in the United States could undertake some Share the Mission work in Papua New Guinea as well", Antoine explained.
An Australian Lasallian with a keen passion for aid work then shared with the conference delegates, some of the personal rewards he has gained through outreach work with communities in PNG and Sri Lanka.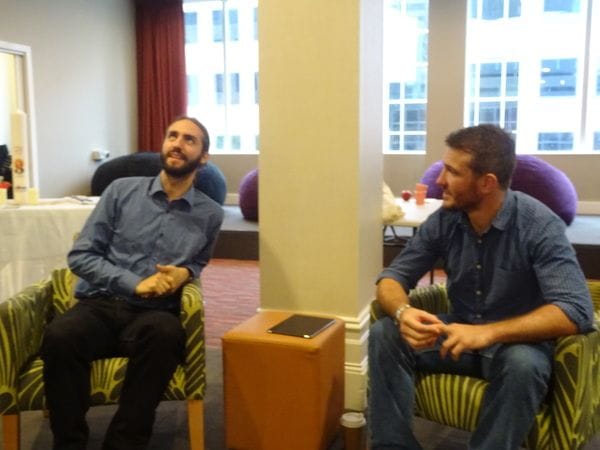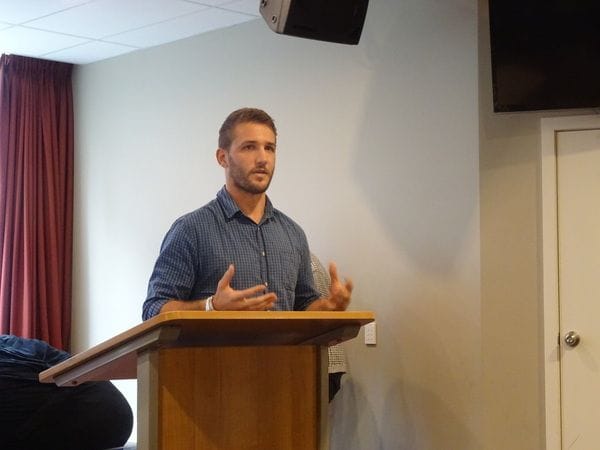 Oakhill College alumni Rhys Jack has been able to draw upon his talents as a construction engineer to help with building projects in neighbouring countries, funded through the Lasallian Foundation.
He is also the Co-Founder of Project Kokoda, a charity committed to raising awareness about Post Traumatic Stress Disorder (PTSD) affecting war veterans.
"My great grandfather fought on the Kokoda Track and suffered from PTSD and this helped trigger my initial interest in the issue. I returned just last week from the Kokoda Track where I teamed up with a group of family and friends to raise money to support war veterans with PTSD", Rhys told the conference.
After the keynote addresses, delegates heard from a group of panel members from non-profit organisations all committed to advocating on behalf of the disadvantaged and the marginalised.
Good Samaritan Sister Sarah Puls spoke about her inspiring work as a social worker assisting victims of human trafficking in Australia and shared with us some moving insights from her work with a Vietnamese woman who was the victim of sex trafficking in Sydney.
Sister Rita Malavisi from the Asylum Seeker Resource Centre spoke about the need for Catholics to live up to the values in Matthew's Gospel, calling us to welcome rather than shun the stranger knocking on our door for help.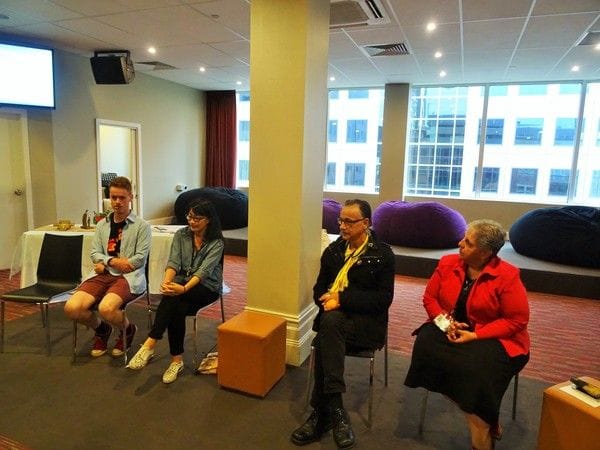 Kids Helpline counsellor Ernest Wong also shared some great insights into his work offering phone and internet support to children and youth who rely on the BoysTown service for help and advice, in some cases in crisis situations.
Mark Clarke from the Justice and Peace Council spoke about Catholic Social Teaching, Sister Margaret Fyfe from Caritas shared her insights gained from aid projects around Australia and Latin America and CEO Miranda Chow gave delegates an overview on the work of the Lasallian Foundation.
The conference was enriched by the presence of delegates beyond Australian shores.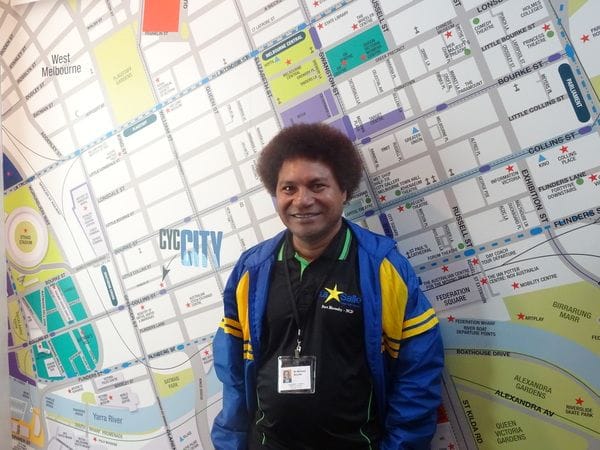 Brother Michael Bourke had travelled from Hohola in PNG for the event and shared with me some of his inspiring work through the PNG Mission Action Committee as he works to expand the Lasallian network to more remote areas of the country.
Another PNG delegate, Desma Kombe told me about her tertiary studies in Vanuatu in youth and community work and her goal of using these skills to help Lasallians in need in her home country.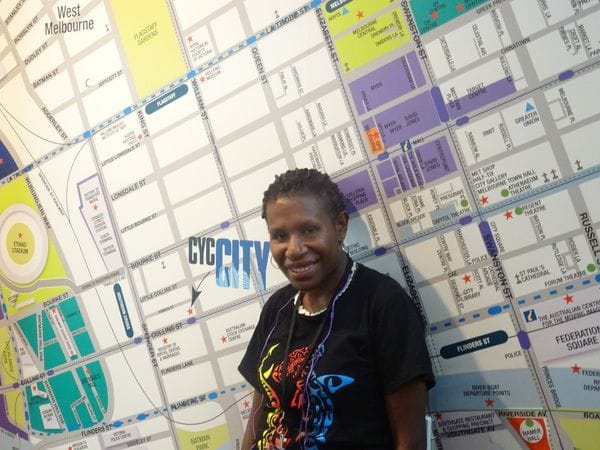 And Balgo Hills Share the Mission Volunteer, Rosy Setephano explained to me how her Lasallian studies at John Paul College in Rotorua had inspired her to work in a remote Indigenous community for the past year.
After a series of workshops around key social justice themes, the delegates celebrated Vigil Mass with Fr Andrew Hayes from the Ararat parish our celebrant.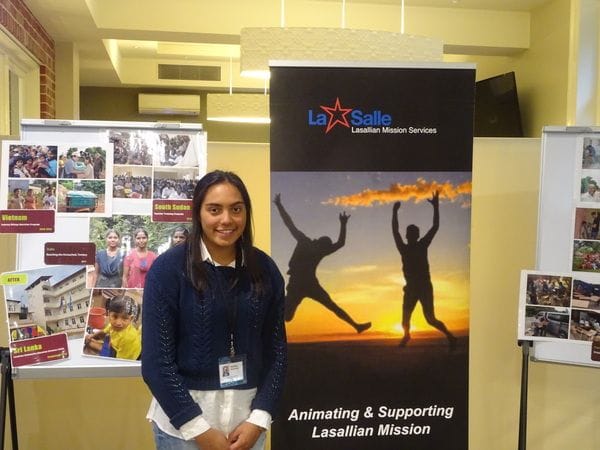 Fr Hayes demonstrated his great talents as a flautist and singer, leading the delegates in a Taize style prayer before communion.
He also delivered an inspiring homily, urging Young Lasallians to make a firm commitment to serving the marginalised whether in Australia or abroad.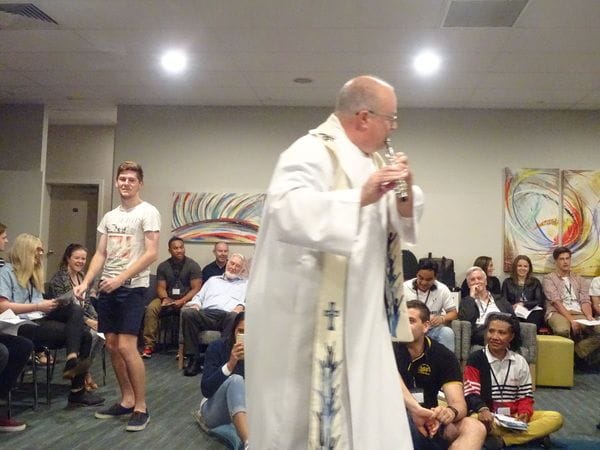 After dinner, Brother Visitor David Hawke gave a memorable address to the conference, urging Young Lasallians to draw upon the inspiration of the Founder and respond to areas of greatest need in our contemporary world.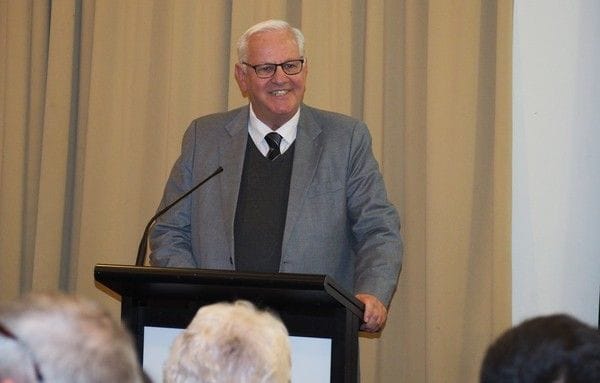 Br David singled out the millions of refugees fleeing the Middle East and also urged Young Lasallians to look beyond their own district borders and engage in mission work in countries such as South Sudan which is still struggling to recover from a crippling civil war.
Reflecting on his 40 years as a De La Salle Brother, he called on Young Lasallians to look to the future and for the young men present to consider a vocation as a Brother in today's world.
There was a celebratory mood in the conference hall as nine long-serving Young Lasallians were presented with awards for their contribution to the movement, in some cases stretching back over 15 years.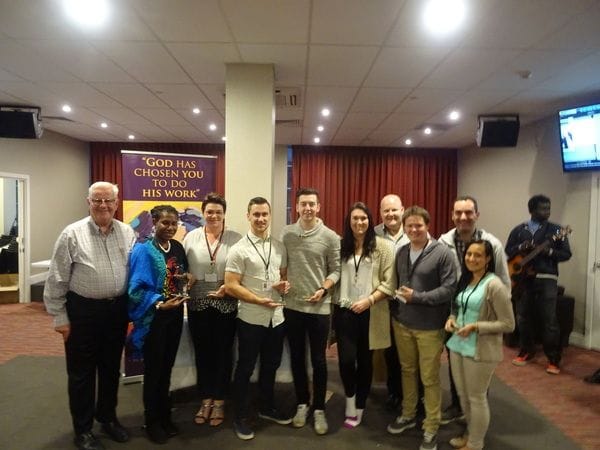 It was then time for some entertainment, courtesy of The Travellers- a talented group of singers and musicians from Kenya and Australia who have been actively supported by Paulie Stewart, an original member of the infamous Melbourne punk band the Painters and Dockers.
Paulie has now turned his talents to working with talented new migrant and refugee musicians through Jesuit Social Services which has a specially fitted recording studio on its Melbourne premises.
After a standing ovation for The Travellers, The PNG delegates took to the stage in a spirited dance which was followed by a Samoan song and a Haka performed by Lasallians from Mangere East in Auckland.
The Inaugural District Conference has marked a new era for Young Lasallians and is a tribute to the great planning undertaken by Brother Tony Cummins and Stef Lloyd in the months leading up to the event.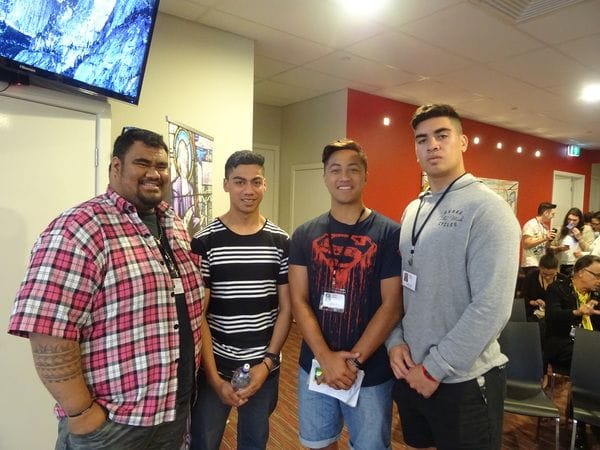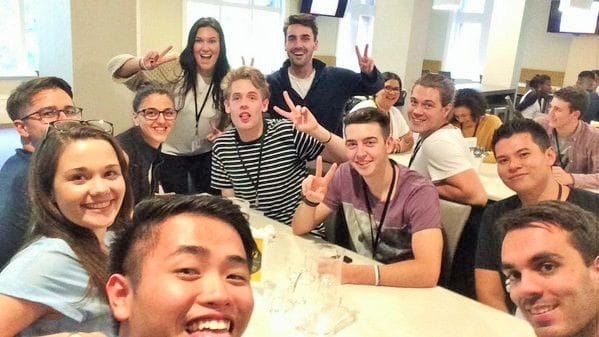 It has been a unique opportunity for Lasallians across Australia, New Zealand and Papua New Guinea to come together and network in a shared spirit of service, faith and zeal.