Young Lasallian teachers and volunteers have played a pivotal role in a confirmation ceremony at Balgo Hills, led by the Bishop of Broome, the Most Reverend Christopher Saunders.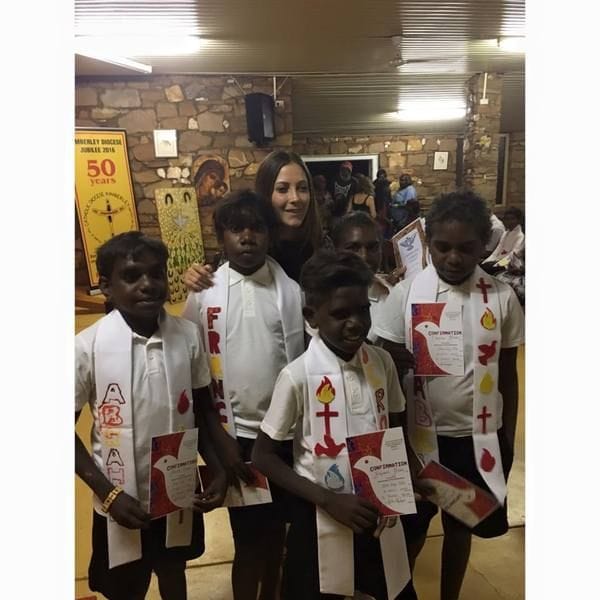 Oakhill College graduate Alice Hann who teaches at Luurnpa Catholic School helped prepare the children for the sacrament and two Share the Mission volunteers, Meryla Lowther and Sidney Chan acted as sponsors during the ceremony.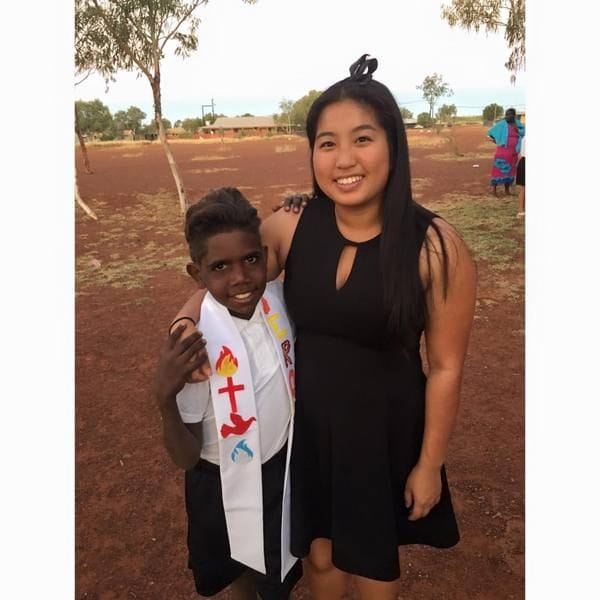 Meryla and Sidney, who are also graduates of Oakhill College, are around halfway through their year-long stay in Balgo Hills where they have been working as teachers' assistants at the local school.
Alongside them at Balgo Hills are two fellow Share the Mission volunteers who are graduates from De La Salle College, Mangere East, Reginald Samuelu and Scott Lealaisalnoa.
The Lasallians have had a strong, historic connection to Balgo Hills which stretches back to 1984 when the De La Salle Brothers helped establish the Luurnpa Catholic School.
The Lasallians have worked closely with Indigenous Elders to provide primary and secondary education to generations of students in the remote community.
The Brothers also established the Kutungka Trade Training Centre in Balgo, providing strong pathways to employment through vocational education programs targeted at the needs of the local community.