Over the last several years, informal afternoon or evening gatherings of Young Lasallians have become hallmark events for the Young Lasallians Team. First organised in 2016 to coincide with the Sydney visit of Br Superior General, Robert Schieler, these events have become regular features in the calendar for Sydney and Melbourne schools. For the first time in 2018, the Young Lasallians events kicked off successfully in regional areas such as Armidale and Orange.
On Monday 28 May, the first gathering for the Sydney area was held at the Australian Catholic University Campus Strathfield, with record-breaking attendance. A remarkable 95 Lasallian students, teachers, youth ministers, Brothers, and members of the Young Lasallians Team spent the evening enjoying one another's company, sharing a meal, and discussing the topic of 'Lasallians Without Limits.'
The evening featured special guest speaker James Camden, a long-time member of the Lasallian community who currently serves as Director of Catholic Youth Parramatta. James engaged the crowd with his reflections about his remarkable Lasallian journey, his experience of venturing outside the "Lasallian Bubble" to serve the wider Church, and the challenges which Lasallians currently face as they strive to go beyond borders to truly become Lasallians Without Limits.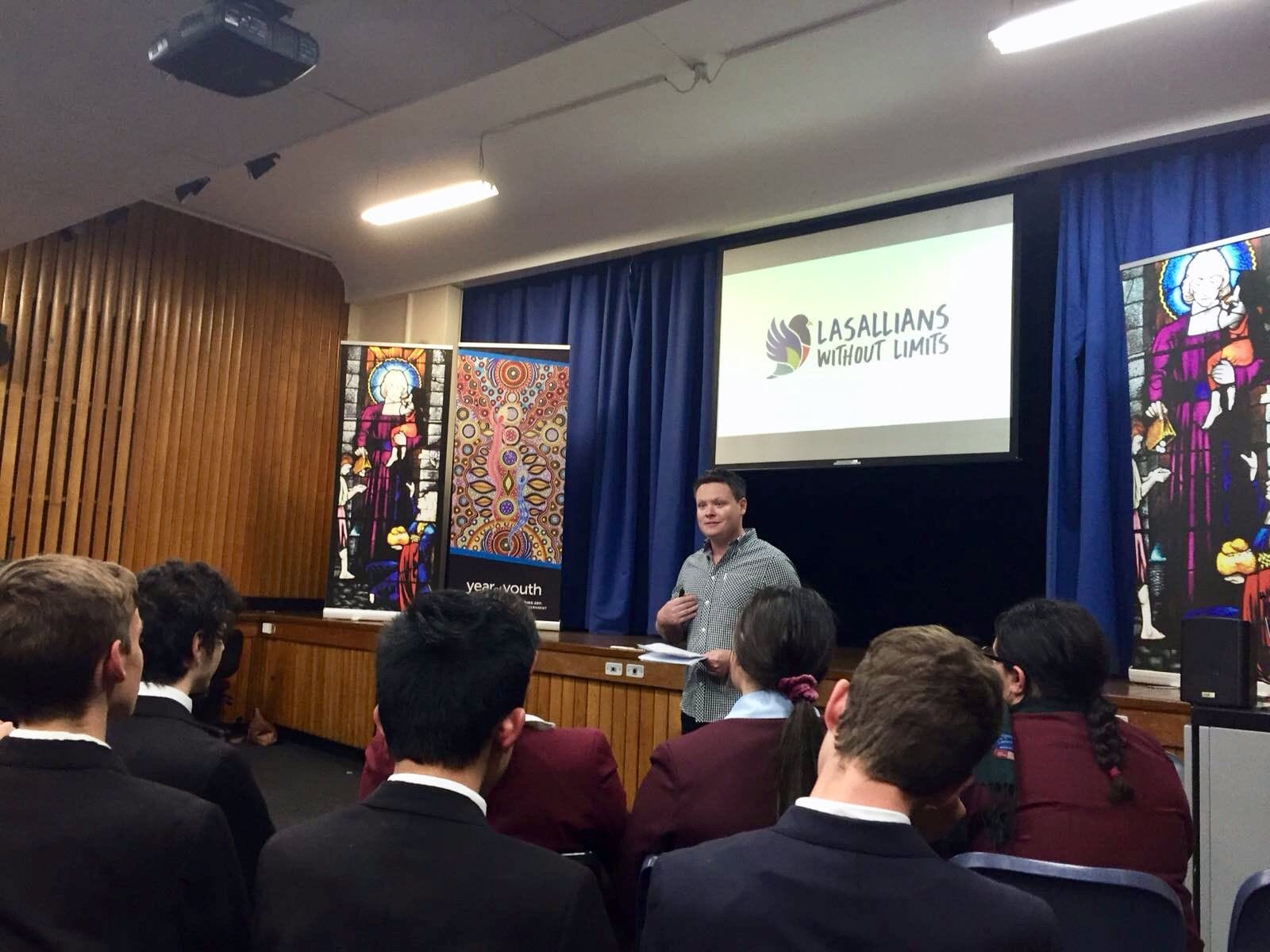 Br Visitor David Hawke, an attendee of the evening gathering, commented that James "reflected "once a Lasallian always a Lasallian" so well and interpreted a document written for older Lasallians perfectly."
"We were honoured by James' presence with us and his generosity in sharing not only of his time but also his rich personal experience. The animated group discussions which took place in response to his presentation were clear testament that his message struck a chord," added Br David Hawke.
A second evening gathering for Sydney Young Lasallians will take place this Spring on 21 August.
For more information contact the Young Lasallians Team younglasallians@delasalle.org.au
Facebook: https://www.facebook.com/YoungLasalliansANZPPNG/