Brother Visitor David Hawke has urged Young Lasallian students, teachers and youth ministers to be beacons for peace in a troubled world.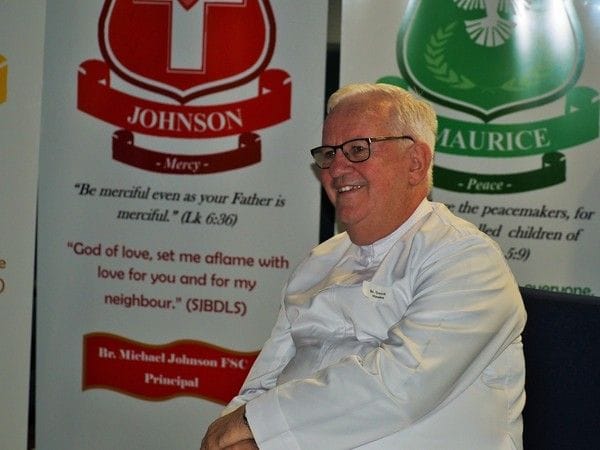 Around 50 senior secondary students and teachers from the eight Lasallian schools across Sydney gathered for an evening discussion with Br David which focused on the Lasallian Days for Peace, held in September and October each year.
Students from La Salle Catholic College, Bankstown, Holy Spirit College, Lakemba, Oakhill College, Castle Hill, Casimir College, Marrickville, De La Salle Colleges at Ashfield, Caringbah, Revesby and Cronulla all attended the event.
The evening was kindly hosted by De La Salle College Revesby and comes after a similar event in April when Young Lasallians welcomed the Superior General of the De La Salle Brothers, Robert Schieler to our District.
An initiative of the International Council for Young Lasallians, the Lasallian Days for Peace from 21 September to 21 October invites young adults to consider what specific activities they can plan to promote peace in their District of the global Lasallian family.
Br David delivered a thought provoking presentation to the Young Lasallians, showing them video and photographic footage from wars and conflicts from the First World War uptil the present day.
"Our political leaders tried to reassure us that the First World War would be the war to end all wars, but we all know that never came to pass and we have seen just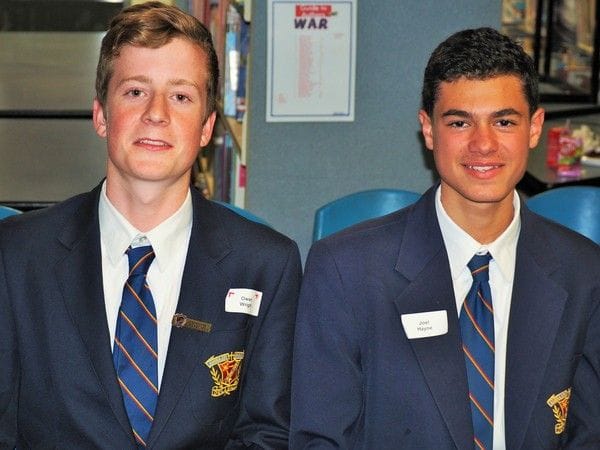 recently terror attacks in France and Belgium and incidents in our own country as well", Br David told the gathering.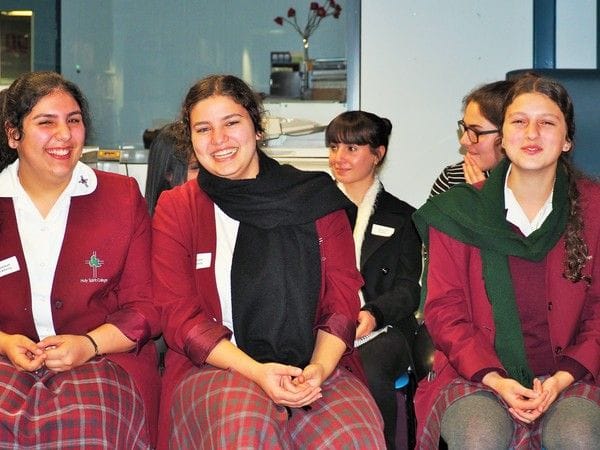 "Through conflicts in our contemporary world, we see millions of people displaced and becoming refugees in their own countries and we need to ask ourselves, what can we do to be Lasallians for peace?", he added.
Br David urged the students to reflect upon the writings of Pope Francis who has emphasised that it is our duty as Christians to create a more just and peaceful world.
"The challenge for us as Lasallians is to find ways of putting love into action, discarding the weapons of war and embracing the values of peace and fraternity", he said.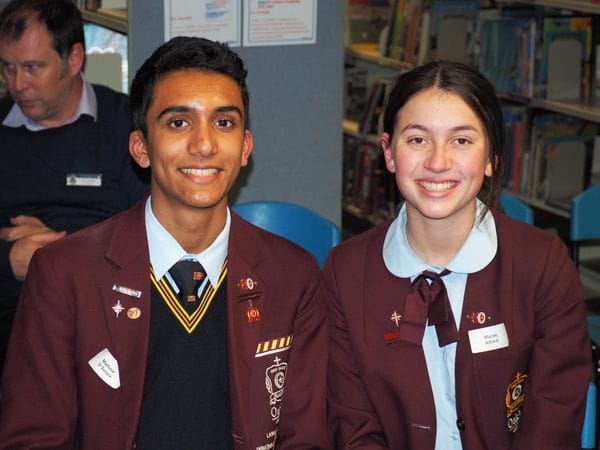 "In this sense, I am inspired by the great work of our fellow Lasallians in Pakistan where we see Muslims and Christians studying alongside each other in our schools in a spirit of peace and harmony".
An Old Boy of De La Salle College Mangere in Auckland, Br David shared his personal journey into religious life with the students, explaining how he had been inspired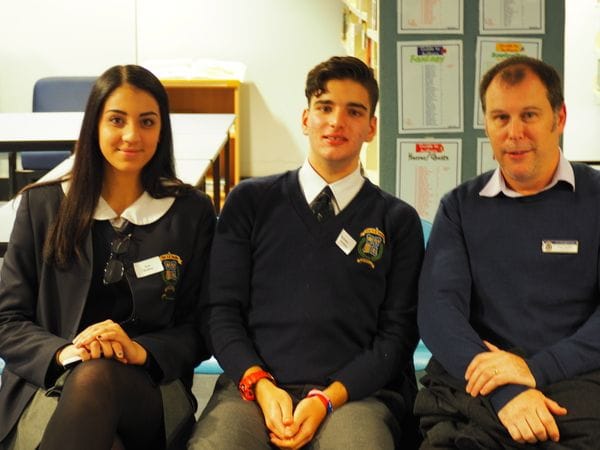 to become a Brother through some of the teachers at his old school.
"I was inspired by the way some of the De La Salle Brothers who taught me related so well to young people, particularly two Brothers who now live in Sydney- Br Maurice Salmon and Br Michael Lynch", he explained to the students.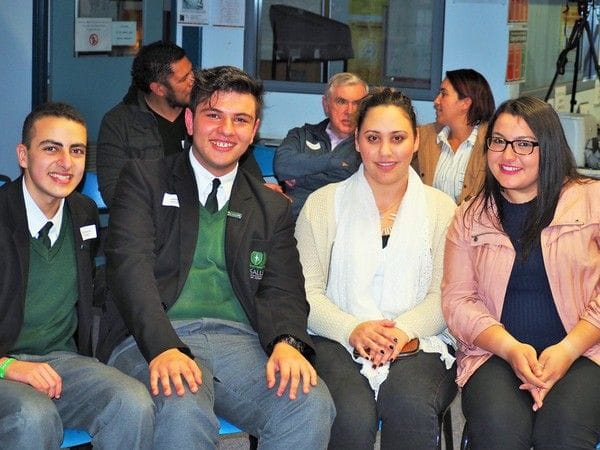 "It was in my final year at De La Salle Mangere that I asked Br Michael what I needed to do to become a Brother and he encouraged me to take those critical first steps along the pathway to a religious vocation", he added.
During a memorable question and answer session with the students, Br David reflected upon the dramatic changes he has seen in the Lasallian mission over the past 40 years and particularly the growing role played by Lasallian partners in schools and other workplaces.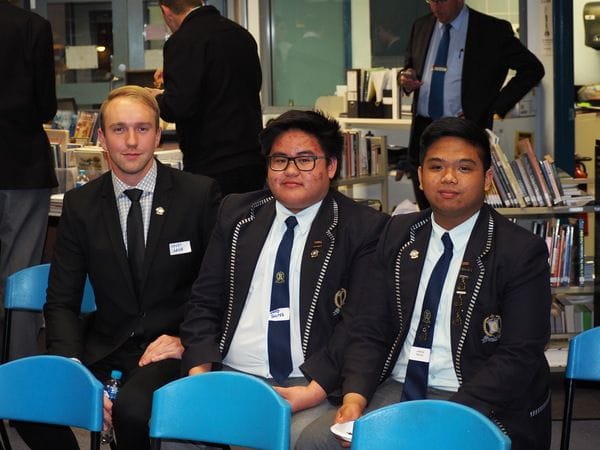 "It is indeed a shared mission and we are therefore all responsible for sustaining the rich Lasallian charism, whether we are De La Salle Brothers or Lasallian partners in schools or through yourtown", Br David said.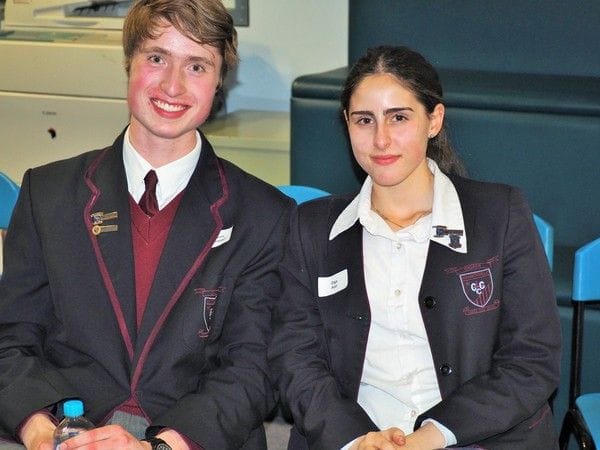 Throughout the evening, the senior students, staff and youth ministers had a valuable opportunity to network with fellow Lasallians around Sydney, all based in schools united under a shared faith and charism.