The Young Lasallians Team recently held two young adult retreats in Melbourne and Armidale on Monday 7 May and Thursday 10 May.
The Young Lasallian Team members, Philippe Dulawan and Damian Khoury facilitated the first evening hosted by De La Salle College Malvern.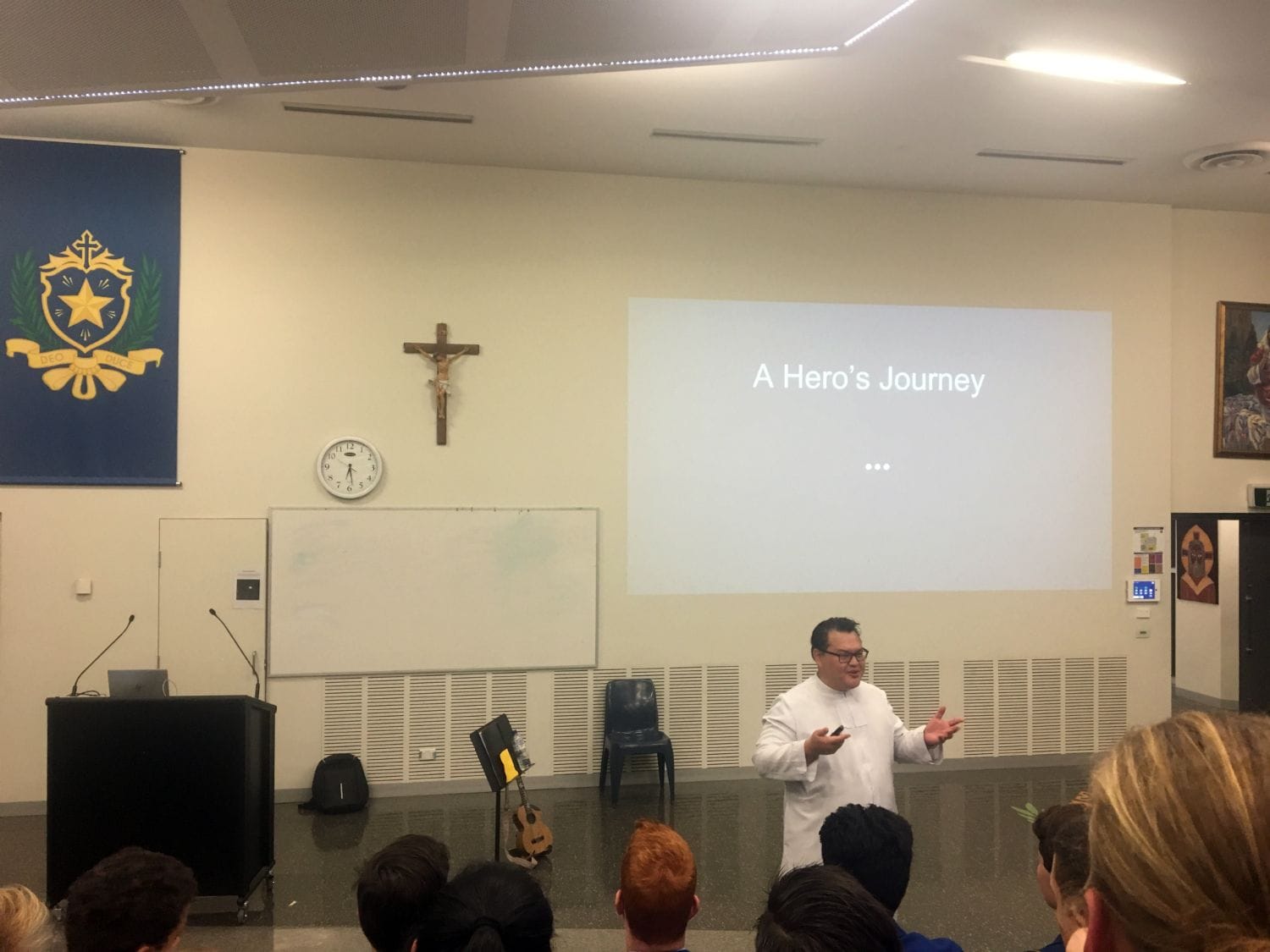 They were accompanied by guest speaker Brother Mandy Dujunco, who discussed the concept of 'Lasallians Without Limits', while sharing his story with the group.
It was an excellent evening with food, laughs, shared stories and the great company of staff, alumni and students from De La Salle College Malvern, St Bede's College and St John's College Dandenong.
On Thursday 10 May, Sebastian Duhau and Damian Khoury facilitated the second evening held at O'Connor Catholic College in Armidale, with the help of Youth Ministers Olivia Moore and Isaac Selvey. Guest speaker and O'Connor graduate, Tommy Hawthorne, shared his own personal story and about some of the barriers he has overcome. The evening was another great success with staff, alumni, and students sharing their personal experiences.
The Young Lasallians Team are grateful for the warm welcome by all the Lasallian communities, and for the opportunity to share in these events as Young Lasallians.