Posted by Michael Kenny on 29 April 2016
Over 50 senior secondary students, youth ministers and teachers from eight Lasallian schools across Sydney have come together to celebrate Brother Superior General Robert Schieler's visit to our District.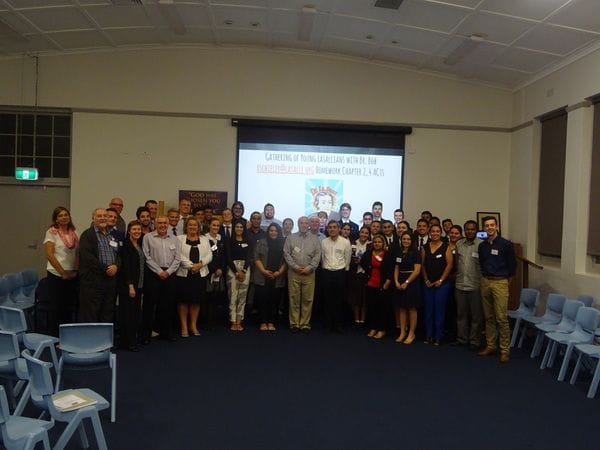 The U-S born Brother is nearing the end of a 16 day visit to Australia and Papua New Guinea where he has received a particularly warm welcome in schools, teachers colleges and other Lasallian workplaces, sharing great insights into the Lasallian mission in contemporary society.
Casimir College at Marrickville kindly hosted an evening where Young Lasallians were able to meet and ask Brother Robert questions about his work while also spending time networking with students and youth ministers from fellow Lasallian schools around Sydney.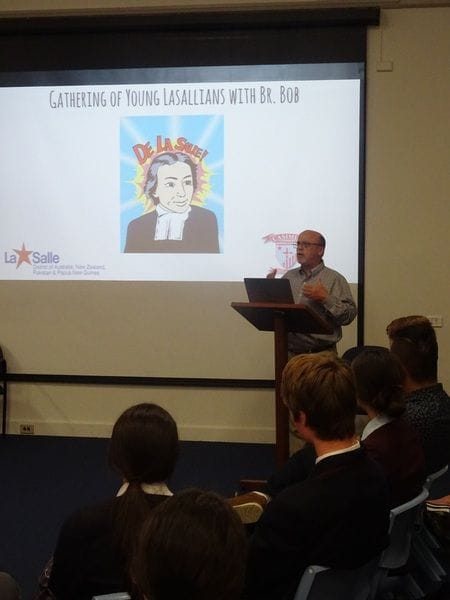 It was also an opportunity for the Young Lasallians to meet and ask questions of Pacific Asia Regional Councillor Br Ricky Laguda and join in the celebrations for Br Robert's birthday.
The Superior General urged the Young Lasallians to draw more upon social media to foster greater collaboration across the global Lasallian family.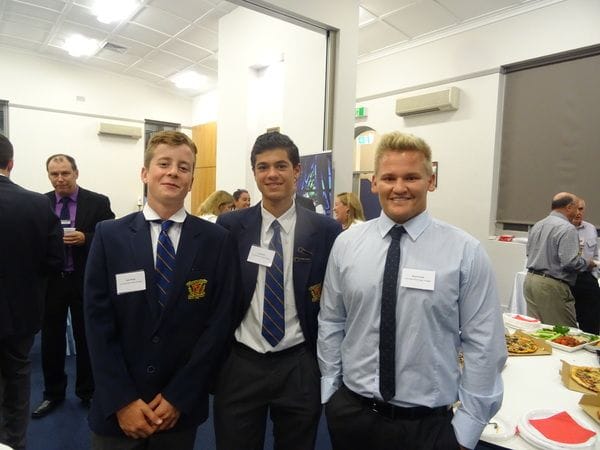 "By sharing your works, whether it is through Mission Action Days or school-based service programs, that can have an amazing mushrooming effect and social media allows that to be shared in a global forum", Br Robert explained.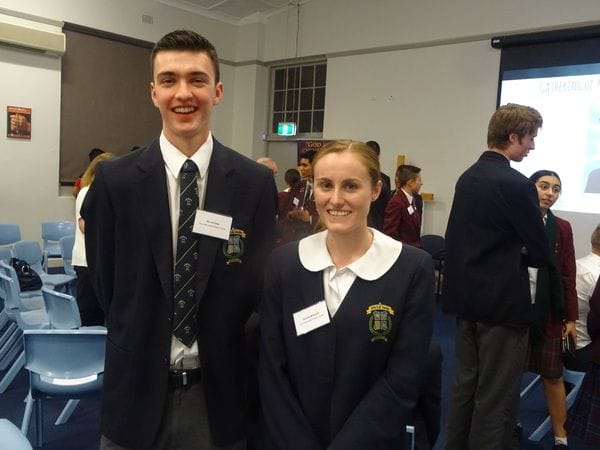 "In a region like yours, the Pacific Asia Region, you are in a great position to help build bridges between different faiths and cultures".
"Sadly, in today's world, too many governments are wanting to build walls instead of bridges, especially in the way they are treating migrants and refugees", Br Robert added.
"But through the immersion programs your schools are involved with, you can help to foster greater understanding between peoples of the world and the potential for long term good to come from that is enormous".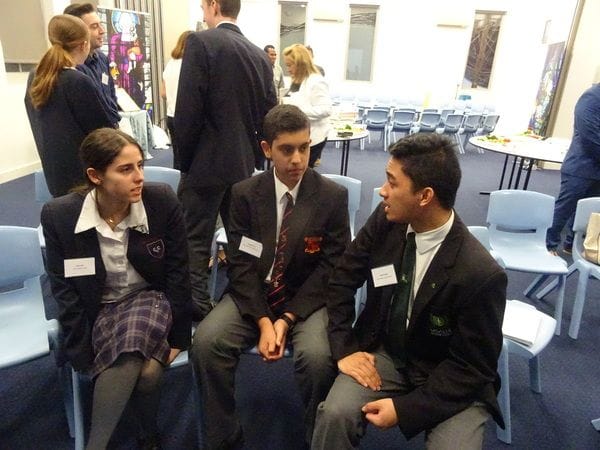 Br Robert then took questions from the group where he paid tribute to the work of the De La Salle Brothers in challenging circumstances in countries such as South Sudan, Peru and the Ivory Coast.
He particularly singled out the work of two Australian Brothers in South Sudan, Bill Firman and Dennis Loft who have been promoting teacher education and trauma counselling for the victims of a decades-long civil war in the region.
Br Robert also urged the Young Lasallians to look to Pope Francis as a role model.
"The Pope is following the example set by St Francis of Assisi and our own St John Baptist De La Salle, in reminding us of the central Christian teaching we find in the Gospel on how we should live our lives as Christian people", Br Robert said.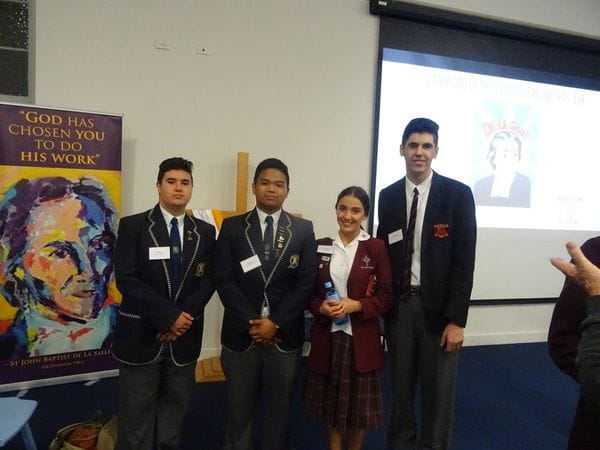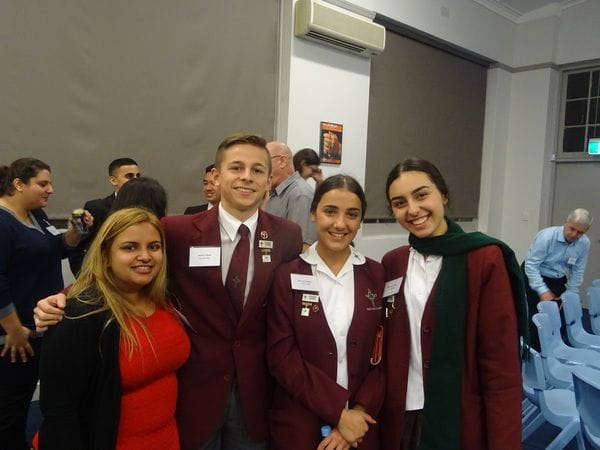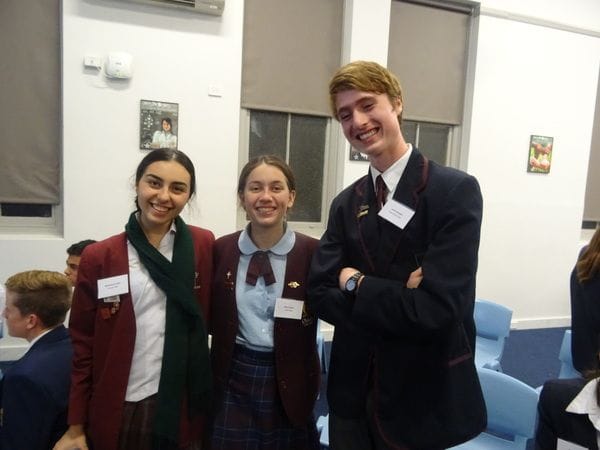 "Pope Francis is also urging us to rise above any preconceived notions or prejudices we may hold towards other people which is so important in today's multicultural and multifaith society".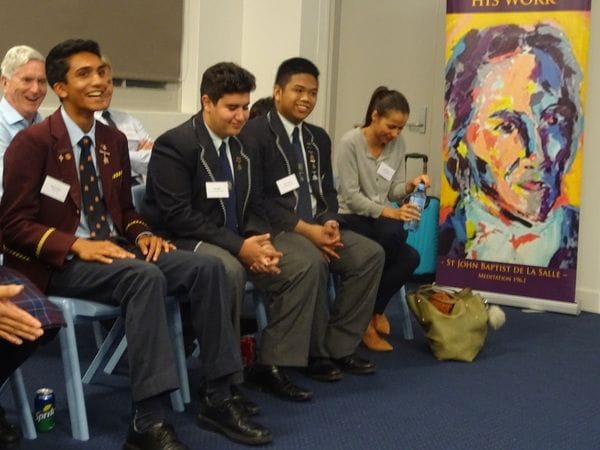 The group then came together for a liturgy led by Assistant Director of Formation (Young Lasallians) Amanda Proulx.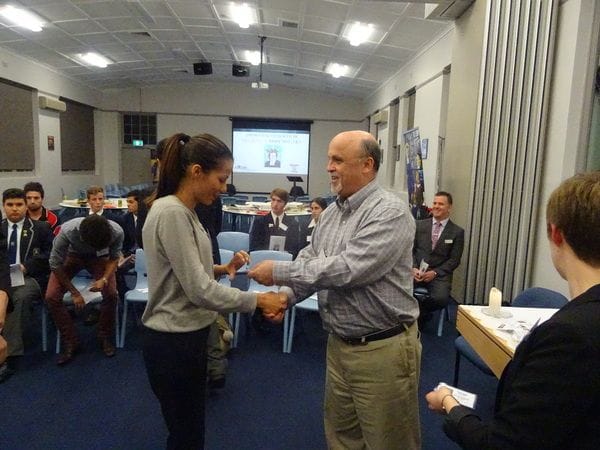 During the liturgy, the Young Lasallians were all presented with a medallion with an engraved image of the Founder and a prayer card as a memento to take away from a very memorable evening with the 27th successor to St John Baptist De La Salle.