De La Salle Secondary School in Bomana has played host to an historic Student Leadership Seminar involving around 150 senior secondary students and trainee teachers from across Port Moresby.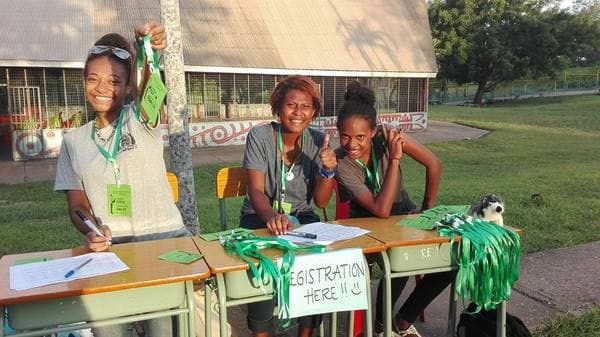 The event brought together student leaders from Jubilee Secondary School, La Salle Technical College, Sacred Heart Teachers College and the host school, De La Salle Secondary School for three days of discussions around Lasallian spirituality and leadership.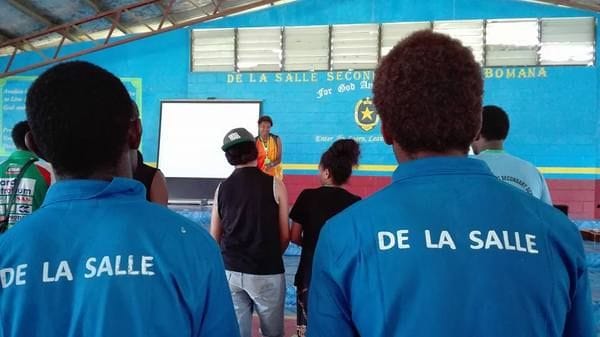 In previous years, the Student Leadership Seminar in PNG relied upon the involvement of some Lasallian youth ministers who travelled over from Australia to help at the event.
But this year, the event was entirely run by the PNG Young Lasallians, led by their energetic Youth Minister Dagia Aka, himself a recent graduate of Jubilee Secondary School.
"It was a great way of breaking down any barriers by bringing all the young people together from the different Lasallian schools because geographically we are quite far apart here in Port Moresby", Dagia explains.
Alongside Dagia at the event was his predecessor as Youth Minister of PNG, Elizabeth Aribi Kwaudi and another former Youth Minister for the country, Desma Kombe.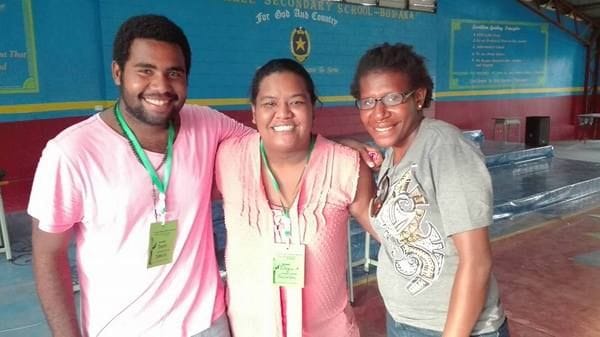 Dagia says students clearly came away with a stronger sense of what it means to be a Lasallian leader, while also enjoying some fun group activities aimed at fostering closer ties between the four Lasallian institutions.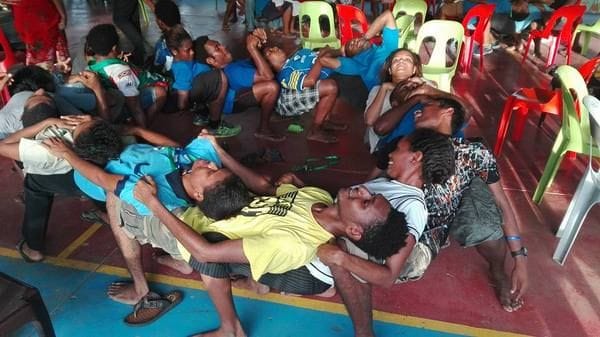 He says the event has been a great success and planning is underway to try and expand it to cover Lasallian schools in the remote Highlands region as well.
"As the Youth Minister for the whole of Papua New Guinea, it's important to continue this ministry to our fellow schools in Mainohana and Kondiu, so that they can also benefit from an event like this to ensure all Young Lasallians in PNG can receive the same sort of formation, no matter where they are", he adds.